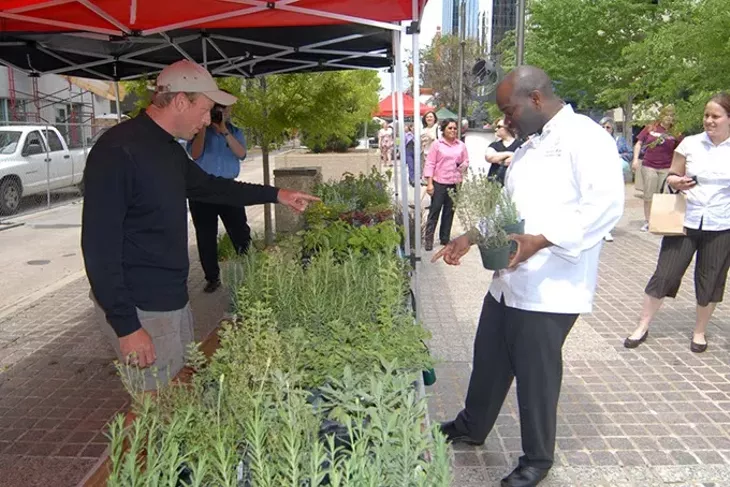 Oh SNAP
Oklahoma State University at Oklahoma City Farmers Market, Horticulture Pavilion, 400 N. Portland Ave., now accepts Supplemental Nutrition Assistance Program (SNAP) payments.
SNAP is a federal assistance program that helps low-income families access more nutritious eating options, including fruits and vegetables.
In 2014, there were 122,492 SNAP recipients in Oklahoma County, according to an Oklahoma State University (OSU) media release.
"This will directly impact our community by not only providing fresh, healthy and delicious products to SNAP users but it will also help support local farmers and ranchers," said Hallie Frobose, OSU-OKC Farmers Market manager in a media statement.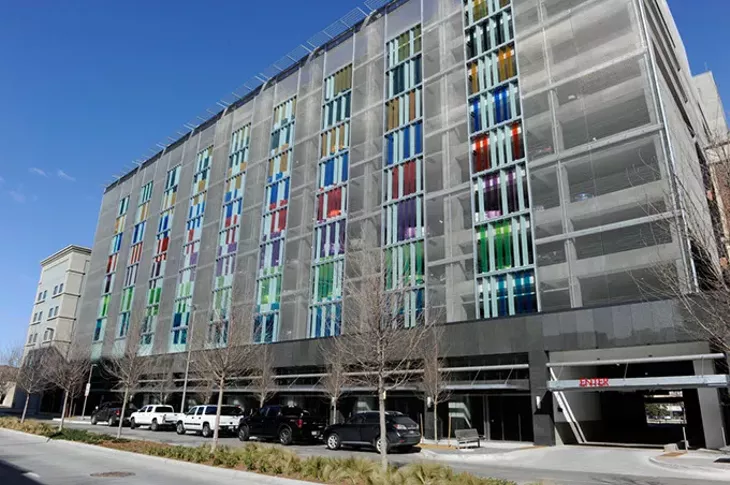 Garett Fisbeck
Parking garage building that will house Clarity Coffee in Oklahoma City, Wednesday, Feb. 18, 2015.
Coffee venture
Steve Willingham, head roaster at Elemental Coffee, is opening a new shop downtown.
Willingham hopes to open Clarity Coffee, 431 W. Main St., in late spring in the new parking garage recently built by the city on Main Street.
"We are wanting it to have a fast- paced downtown feel in one area of it and still have a relaxing atmosphere," Willingham said.
Clarity Coffee will not roast its own beans but will offer a variety, including Elemental Coffee Roasters.
Willingham worked for Elemental for over three years and was at Gray Owl Coffee in Norman before that.
"There's been this uptick [in recent years] with people becoming obsessed with coffee quality," Willingham said.
Farm fish
The Langston University School of Agriculture and Applied Sciences is holding a workshop about aquaculture 9 a.m. Saturday at E.L. Holloway Research, Education and Extension Center, 701 Sammy Davis Jr. Drive, in Langston (pictured).
For both hobbyists and commercial producers, the Aquaculture Workshop Program focuses on aquaponic marketing, production and processing, according to a Langston University media release.
It's free and open to the public. Advance registrants may buy a catfish lunch for $10. On-site registration opens at 8 a.m. Saturday. For more information or to register, contact George Luker at gluker@langston.edu or call 466-3077.