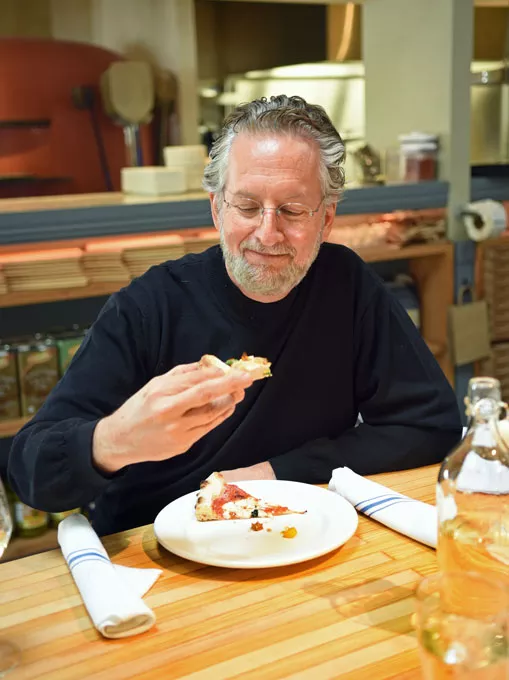 You've noticed the construction at NW 23rd Street and Walker Avenue. You've also probably heard the buzz around Chris Lower and Kathryn Mathis' new dining concept, Pizzeria Gusto.
Mathis and Lower are both longtime restaurateurs with decades of collective experience at some of Oklahoma City's favorite eateries. Both are involved with Big Truck Tacos, Mutt's Amazing Hot Dogs and Back Door BBQ. Lower also co-owns The Metro Wine Bar & Bistro and Irma's Burger Shack with chef Kurt Fleischfresser.
So, why pizza?
"Nobody in OKC has really made this type of pizza. This is the kind that I get when I go to New York, [and] that's what I wanted to bring to OKC," Lower said.
The oven is straight from Naples, Italy, and it's fashioned with a NYC twist. It's covered in red subway tiles, with Gusto spelled in white, easily making it the centerpiece of the venue's open kitchen.
"It burns at 900 degrees, and the pizzas cook in nine minutes," Lower said and then pointed at a circle of cheese along the edge of a pie. "See, the pizza isn't right unless it has these little browned pieces along the sides."
The pizzas come in one size and 12 varieties.
"We've got a dozen we've perfected. Most of these are pretty classic Neapolitan pizzas, but Kathryn, being such an amazing chef, she takes a classic and riffs on it," he said.
The restaurant's interior is a blend of ultramodern funky and classy. A crystal chandelier hangs above a table made from a restored Prohibition-era bowling alley floor. The bar is made of white tiles, the tap handles were made with cooking implements and there is plenty of chalkboard space for the evolving and growing drink menu.
"We brought in Scott Glidewell from WSKY [Lounge]. The man is a chef — he's a chef with liquor," Lower said.
Glidewell modified favorites like the whiskey sour.
"They're our interpretation of classics; the Antiquato is Gusto's Old Fashioned. I wanted a contrast between elegant and funky, and most of all, I wanted to do it our way," Lower said.
The restaurant, located at 2415 N. Walker Ave., leads many new developments in the Uptown 23rd District. Learn more at pizzeria-gusto.com.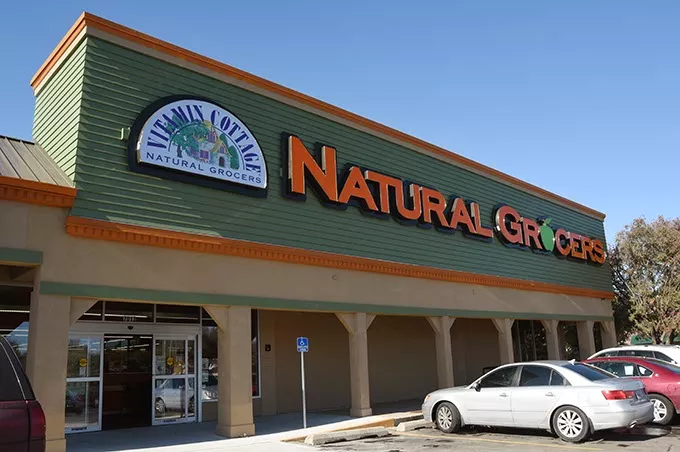 Shopping the Natural way
The number of OKC grocers that specialize in natural, organic products has grown.
The opening of Whole Foods in 2011 seemed to signal to all-natural grocers that there is actually a market for fresh, healthy, natural food in this meat-producing state.
There are now several new choices, the first of which is Natural Grocers. The store celebrated its grand opening earlier this month at 7001 N. May Ave. It is the Colorado-based company's third metro-area location, and it's planning a fourth at SW 89th Street and Pennsylvania Avenue.
Natural Grocers sells products with no artificial coloring or flavoring. All dairy and meat is free of growth supplements and antibiotics. Its website lists all the ingredients it does not sell and gives a brief explanation of why. Learn more at naturalgrocers.com.
There have been several rumors that The Fresh Market, a North Carolina chain that recently moved into Tulsa, is considering a move into the metro. The company could not be reached for confirmation at press time.
Print head: 900 degrees and rising, Co-owner Chris Lower's New York-style Pizzeria Gusto concept is a first for OKC.