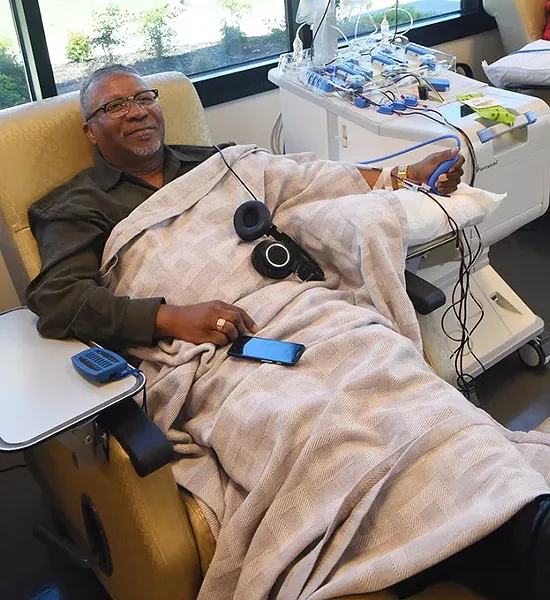 Ernest Jackson Jr make a blood platelett donation at the Oklahoma Blood Institute recently. mh
Hog help
The Memorial Day holiday weekend is a time for barbecues, parties and, unfortunately, emergency room visits. So Oklahoma Pork Council is stepping in to help Oklahoma Blood Institute stock its larders with plasma and platelets.
From 9 a.m. to 4 p.m. during the Thursday and Friday's blood drive, donors will receive pulled pork sandwiches when they give at these locations:
>> 901 N. Lincoln Blvd.
>> 5105 N. Portland Ave.
>> 3409 S. Broadway, Edmond
>> 1004 24th Ave. NW, Norman
In addition to the sandwich, donors get a voucher for two admissions to
Oklahoma City Zoo and a zoo-themed T-shirt. They also will be entered to win a barbecue pork picnic for 40 from the council. Those who give within the metro will be entered in drawings for tickets to the Thunder on the Mountain festival in Ozark, Kansas; a Six Flags Over Texas trip for two; Def Leppard concert tickets; and other prizes.
"We urgently need people to give now. The lives of people needing blood in our hospitals could easily be in jeopardy without help before this holiday," said Oklahoma Blood Institute President John Armitage in a media statement.
To schedule an appointment, visit obi.org or call 1-877-340-8777.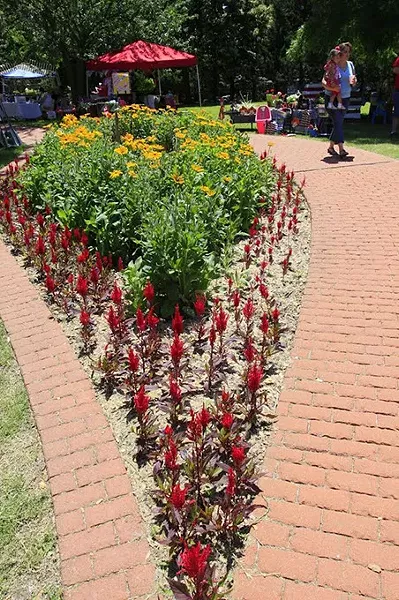 Herbal supplement
Ponca City Herb Festival is back for a 22nd year of showcasing hardcore, intense, bone-rattling vegetable, herb and flowering plants. The festival runs 8 a.m. to 4 p.m. June 6 at Lester and Mary Cann Memorial Gardens, located at 14th Street and Grand Avenue in Ponca City.
Prepare yourself for ultimate horticultural domination with seminars from master gardeners who will be on hand to answer questions. A wine tasting area will house Oklahoma wineries and their products.
"We just keep growing," said festival committee chairwoman Sherry Muchmore in a media release.
Last year's event drew more than 10,000 visitors. Proceeds from the festival go to projects to enhance Cann Memorial Gardens.
Visit poncacityherbfestival.net for more information.
Chefs dinners
The Tasting Room plans multi-course dinners through July to highlight the talents of Western Concepts' roster of chefs.
"We have really quality chefs, and this is one more way for us to show off our crew and their diverse talents," said Kurt Fleischfresser, executive chef at Western Concepts. "It's an opportunity for them to feature their own skills and tastes."
The meals are $65 per person and include wine, beer and sake pairings, depending on the chef, Fleischfresser said.
May 28, Sushi Neko chef Jeffrey Khowong will cook his menu. The Lobby Cafe & Bar chef Shane Roel will be featured on June 25, and The Tasting Room chef Jonathan Groth will present his vision on July 30.
For reservations and for more information, call 604-3015.