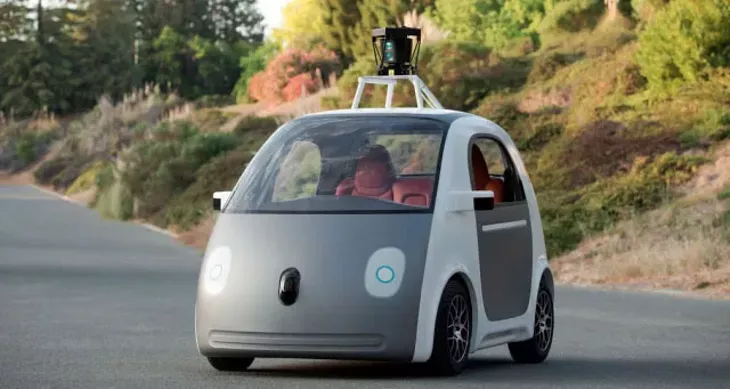 Driverless cars traveling down Classen, aerial drones delivering an Amazon package to a house in the Plaza District and a pedestrian in Automobile Alley being notified of a friend across the street through a facial recognition feature in their glasses.
It sounds like science fiction, but sooner rather than later, it might, in fact, be reality. Some of these things already are in development stages, and the possibilities of these new technologies will likely require creativity and outside-the-box thinking by city leaders.
"There's no question there are technology advances that are going to interrupt the way the city has always done business before," Oklahoma City Mayor Mick Cornett said. "I think Uber and Lyft, to a certain extent, offer a wake-up call for cities on how they are going to have to adapt to new technology."
Uber, Lyft and drones, oh my
This year, the Oklahoma City Council is debating regulations for rideshare companies like Uber and Lyft. Some believe they should be held to the same standards as traditional taxicab companies. Others feel these new companies are unique and, thus, require unique rules.
"I think some people understand technology and what it can do for us and maybe some people haven't studied it well enough to gain that level of confidence," said Ward 5 Councilman David Greenwell, who argued for less oversight on Uber and Lyft.
The use of personal cars and mobile apps to connect drivers and riders drew criticism from traditional taxicabs and challenged city leaders to consider the difference between the two services.
The council was expected to offer a final vote on the issue during Tuesday's meeting, held after this week's press deadline. However, it is a policy issue that might signal a new era of innovations that will challenge the way cities operate.
Uber and Lyft are examples of new technology uses that have been left up to city leaders, while others already are controlled by state and federal government.
Also, companies like Amazon are experimenting with aerial drones as methods for delivering packages, and some believe they could soon be used to deliver everything from pizzas to mail. The Federal Aviation Administration (FAA) banned drones for commercial use, a rule highlighted this summer when the FAA told local realtors to cease using them to take photos and video of residences.
However, as larger companies push for open access, federal rules could be relaxed, which would present cities and states with their own decisions to make about permitting the new technology.
Charlottesville, Virginia, became the first U.S. city to pass an ordinance restricting drone use by police, and cities like Phoenix and Seattle have also considered new laws to restrict their use.
"I believe in using technology to its fullest, but I would hate people to have pictures of my kids in the backyard, horsing around," Phoenix councilman Michael Nowakowski told the Arizona Republic. "People abuse technology."
Further challenges
Fear of potential abuse of new tech often feeds governmental and societal apprehensions of innovations, whether they be drones, self-driving cars or rideshare services.
When Wikipedia, the crowd-sourced online encyclopedia, was introduced, it was criticized by some experts due to doubts about verification and accuracy. However, as it has grown, the site has set up safeguards to avoid intentional abuse.
Trust is a necessity, and city officials who appeared most skeptical of rideshare services questioned the concept that someone would get into the car of a complete stranger, which is often warned against from an early age.
However, a Pew Research Center study last year found that young adults tend to be more trusting, which leads them to embrace of innovation, especially if it connects people.
New ordinances — or a lack thereof — are two ways city leaders might be asked to embrace new technology. How OKC provides services and communicates with citizens will also change.
"We have to ask ourselves, 'What are the expectations of citizens?' and, at the same time, embrace these new technologies because they're not going away," Cornett said this month after unveiling a new mobile app that allows residents to report problems and access city information on their mobile phones.
The city also is building a new website, and its transit system has experimented with a new mobile app. Another issue, the growth of online sales, also challenges leaders to develop ways to collect Web-generated taxes, and both states and the federal government will play a role in deciding how it will be done.
Change doesn't just mean considering the best use of gadgets and websites. The popularity of urban agriculture means many cities are updating ordinances to help encourage residents to grow their own food, meet new urban demands and increase access to healthy foods.
OKC recently updated its own agriculture ordinance, but the council declined to allow backyard chickens, an idea that sounded odd a few years ago but is now a norm in many urban environments. "We are going to have to change because the world is changing," Greenwell said. "People expect us to.
Print headline: Technical difficulties, The Oklahoma City Council faces challenges when deciphering the appropriateness of new technologies.