With Deux jours, une nuit (Two Days, One Night) brothers Jean-Pierre and Luc Dardenne achieved a direct, humanistic, gray-toned narrative about working-class solidarity.
Within that framework though, the film explores considerations of human well-being: subjective evaluation of wealth, the true derivations of mental illness, the power of physical presence and the importance of movement within the mind and feet.
Its story is strung through Sandra, played with deliberateness by Marion Cotillard. A mother of two in a working-class home, Sandra suffers a mental breakdown and takes a leave of absence from her solar panel manufacturing job.
Without her salary, the family can't support itself and hovers at the singed border of welfare. Just as she regains her health and is poised for return, she's told coworkers voted to lay her off in exchange for 1,000 Euro bonuses for themselves.
Alongside close friend Juliette, Sandra confronts the company representative, succeeding despite suffering a panic attack while convincing him to hold another vote. Now, she must convince her peers to forgo their benefits so she can stay.
The process starts slowly for Sandra, who languishes in a fear of subsisting on pity, but timely sparks of support lift her enough to prevent irreparable loss. Themes of movement become crucial, as she struggles to maintain her kinetic energy, often crumbling to the floor and bed. Cotillard emotes the feeling superbly; her technical ability borders on astounding.
The curvature of her body seems rusted into its defensive and weary posture, shoulders round and head down.
With each positive step, her body unfurls a measure more, and the Dardennes' languid shooting style allows for its full communication.
Sandra's encounters lend insight into the circumstances behind each vote — from newborns to frivolous housing additions — and offer the audience opportunities to explore how necessity is evaluated and held against the preservation of human dignity.
What happens when people are given the opportunity to commit to the best versions of themselves? Or in the case of some, what happens when they are offered the rare autonomy of choice in a context of constant personal, professional and financial imposition?
The film is heavy but accessible, without overdosing on emotional pity, thanks to the Dardennes' stylized realism.
A just-shy-of-brilliant, wonderful portrayal of the value and success in process, the film will make you will feel a bit taller and a touch lighter regardless of the final count.
About the series
For those who don't follow film, Oscar season is usually the lone opportunity to roleplay as a pretentious film snob. It's the one spark of self-gratification you get every long, unbearable year, and hey, you can go braless and gorge on Cherry Garcia.
Well, there's a change of plans this year, darlin', because the Oklahoma City Museum of Art (OKCMOA) adds class to your viewing binges. Today through Feb. 28, the Samuel Noble Theater will be screening a selection of this year's feature-length nominees and each of the nominated short films.
Animated shorts
At times heartbreaking and joyous, the animated shorts nominees are all wonderfully entertaining, can't-miss films. This year's stories include two brothers working out how to care for their ailing mother, a lonely pig in charge of maintaining the town dam and a mysterious vinyl single that gives a young woman the power to move through the years of her life at will.
Live-action shorts
The Oscar Live Action Shorts run an astounding gamut of emotive narratives, offering viewers glimpses back into childhood learning moments, literal snapshots of the day-to-day banality of foreign lands and reminders that isolation is more often than not a product of our imaginations and a fragment of time soon to pass.
Documentary shorts
If you delight in intellectual pursuits but fear commitment — or perhaps just have a wee bladder — then the very particular niche occupied by these documentary shorts are for you. Included this year are films exploring a U.S. military suicide hotline's phone calls, the legacy and lessons a terminally ill mother hopes to pass on and the struggles of immigrant life during the North Dakota oil boom.
Feature films
Two Days, One Night
A woman's co-workers vote to receive yearly bonuses in exchange for her dismissal. Given only a weekend, she must persuade them to the contrary. (PG-13) (See our review above.)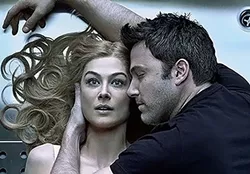 Gone Girl
Adapted from Gillian Flynn's 2012 novel, the film structures itself to the form of husband/murderer film noir. A New York writerliving in Carthage, Missouri, is suspected of murdering his celebrity wife. Told by David Fincher from two competing perspectives, the film is a dark satire of modernrelationships. (R)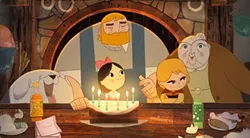 Song of the Sea
Based on the Irish legend of the Selkies (beautiful women who take the form of seals), this film follows the last seal-child and her brother as they venture to save the world of magic. It's a perfect film for adults and children alike. (PG)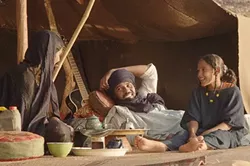 Timbuktu
One family's idyllic lifestyle turns into a fight for independence against the harsh, new West African Ansar Dine regime. Under the militant force's institution of Sharia Law in 2012, life's pleasantries — music, laughter, cigarettes and soccer — are no longer available and those living under the law must adapt. (NR)
Glen Campbell: I'll Be Me
After he was diagnosed with Alzheimer's and, at times, not able to recognize his own wife and children, country music legend Glen Campbell embarked on his last tour. Intended to last less than two months, it stretched a full year and a half with 151 sold-out dates along the way. The film features appearances by Paul McCartney, Bruce Springsteen, Blake Shelton, Taylor Swift, Steve Martin and Bill Clinton. (PG)
Print headline: Magical Nights, Oklahoma City Museum of Art hosts its Oscar Tune-Up series, including everything from action to comedy. A Dardenne brothers film leads its feature-length movie roster.