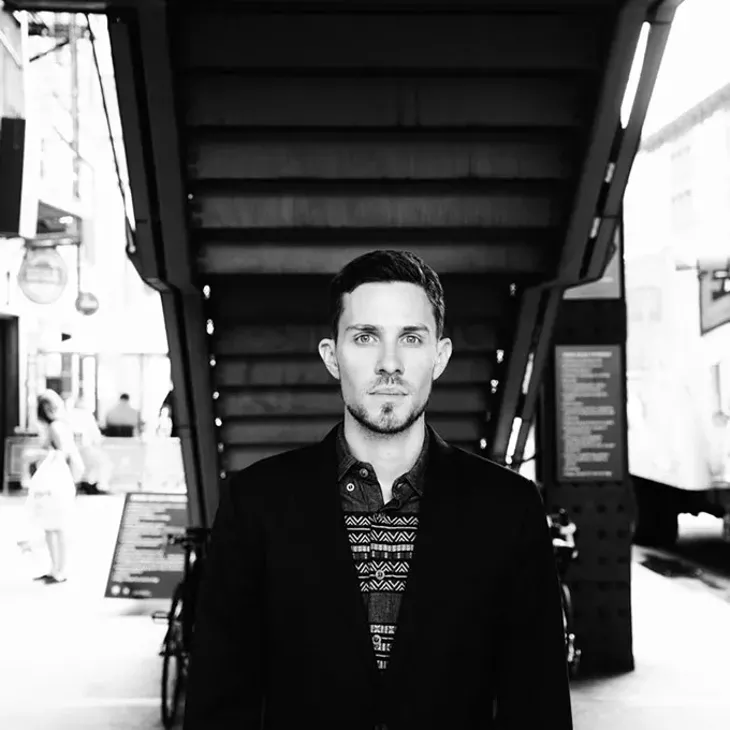 Aidan Carroll's music career began when he posed a simple question to his parents following a Jazz in June festival show: "Could I get a bass?"
Make no mistake: While by no means a common request for an eighth-grader, Carroll knew what he wanted. Now 31 years old and comfortably situated in the Brooklyn music scene, he has more than justified his early impulse. Currently touring with Grammy winner Lisa Fischer, he's also set to release his first full album, Original Vision.
Improvising At age eight, Carroll got a drum, a single snare. For most kids with an early familiarity with music — his mother teaches music at Oklahoma City University — a more natural instrument might have been piano or guitar, both readily available in his childhood home.
After some time, he upgraded to a full drum kit. He picked up classical percussion too, including the marimba and xylophone. But then there was that bass. Carroll asked and he received. He taught himself the gist and worked his way to treble.
"It felt like a natural addition," Carroll said during a recent phone call. "You're a part of the rhythm, but you're also part of the song."
Throughout high school and into college, a domino chain of musical exploration led him from one interest to another. He continued playing drums, picked up keyboard and began composing. Jimi Hendrix filled his head — Led Zeppelin too. Carroll now labels his transition "closer to jazz," as progressive rockers spilled into the picture. Then, there were Emerson, Lake & Palmer (ELP) and King Crimson. These segued him into '70s fusion and Chick Corea.
Something clicked.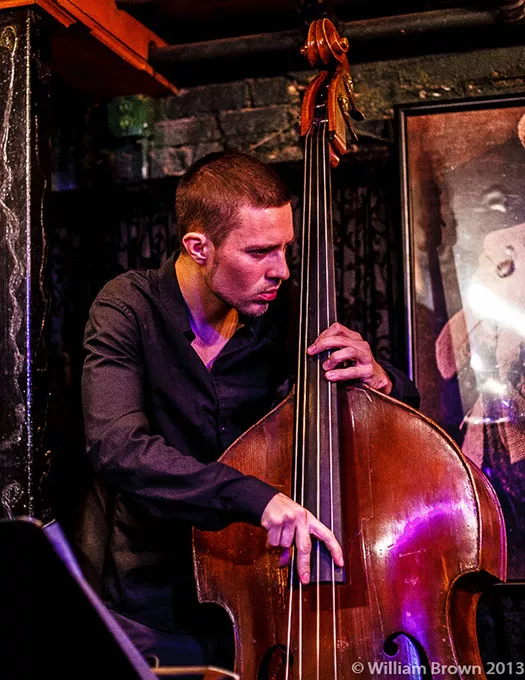 After living all but one year of his life in OKC, Carroll graduated from the University of Central Oklahoma. He took his developed style, self- described as "heavy on groove, with '70s and on soul," and moved to New York, studying under bass legend John Patitucci at City College of New York. Despite traveling and playing nationally and abroad, at no point did he forget his roots. It's his roundabout musical arc within the state and the individuals he met here that shape him still.
"Oklahoma influenced me in a major way ... It's a smaller scene, but all those at UCO — Lee Rucker, Kent Kidwell, Jeremy Thomas, Mitch Bell and so many others — these guys were huge in my development," Carroll said. "You don't have the same resources you have somewhere like Brooklyn, where you just walk out the door and go see famous musicians, but that made us hungry for it."
Now, all that hunger and experience has come to a head with the upcoming release of Original Vision. Carroll's process started with what turned out to be simultaneously the most difficult and most rewarding part: finding people to support him. For a handful of years in New York, Carroll composed and played shows. He met a range of musicians he admired and slowly began tailoring his compositions to their talents and styles. It's these artists — John Ellis, Sullivan Fortner, David Bryant, Joe Dyson and Justin Brown — he invited to collaborate.
The product of their respective efforts can be called a fine modern jazz record, but the compositions aren't necessarily straight ahead.
There are vocals and overdubbed keyboards. There are also personal touches, such as "Sundays," written for Carroll's fiancée.
The album itself utilizes two rhythm sections, one including Fortner and Dyson, the other Bryant and Brown, alternating their participation throughout the record. Carroll fills out the rest, at any given time singing vocals or playing the bass, Rhodes, Wurlitzer, synthesizers or percussion.
Carroll's album, Original Vision, drops Tuesday. A release show is May 12 at UCO Jazz Lab in Edmond.
---
Print headline: True love, Aidan Carroll circles the country — and influences from Jimi Hendrix to King Crimson — on his way home to Oklahoma and his debut jazz album.