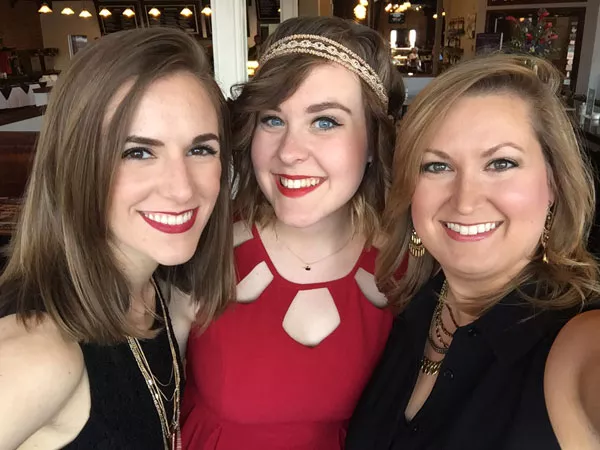 Angela Prock wants to put Oklahoma City's performing arts scene center stage.
"With Oklahoma City and the current renaissance that's happening right now, we said, 'Wait. Why isn't theater a part of that renaissance?'" Prock said. "Why aren't we a part of that?"
OKC Onstage is an online networking and discovery tool where performers, creators and audience members can learn about local theater, improv, dance, choir and other performing arts groups.
Prock joined co-founders Laura Bartlett and Lara Randolph to create the website and social media platform featuring 45 local performing arts companies. Each has a background in theater and performing arts.
Stage-setting
OKC Onstage launched June 1 after the team developed the concept over the last year. It came as the three friends discussed all the theater events in the city and considered starting a theater company.
"Oklahoma City doesn't need another theater company," Prock decided. "It needs someone who's going to market the theaters."
Prock, a music theater graduate from Oklahoma City University, said many people have tried to pull together the performing arts community, but little of that outreach was aimed at people outside the scene.
OKC Onstage is not necessarily based on anything from another city, but Prock said similar online outlets do exist. New York City has Playbill.com and Broadway World. Dallas has John Garcia's The Column.
"That feedback has made us feel really empowered, to say the least," Prock said of the local reaction to OKC Onstage.
Expanded inclusion
OKC Onstage has room to grow and organizers hope to expand into local college and university performing arts.
Prock said finding ways to include everything going on at colleges will be challenging due to the variety in area schools. OKC Onstage also wants to add children's theater events as well as blogs and reviews.
"We want to build the community of people who go out and participate in that side of [the arts scene in] Oklahoma City," she said.
Twenty local theater companies, four dance companies, two improv troupes and a other groups are listed on the site.
"Oklahoma City has an incredibly rich culture and a wonderful performing arts community," she said. "It wasn't being marketed in a way where people could find it easily."
Prock said with refocused promotion and community unity, Oklahoma City's performing arts scene could be seen in an elevated light.
"You're looking at a group of people that is just as large as Dallas, yet Dallas is on the market as the next big performing arts community," she said.
Learn more at okconstage.com.
Print headline: Spotlighting community, OKC Onstage creates a hub for artists and enthusiasts to learn about community theater, dance and more.