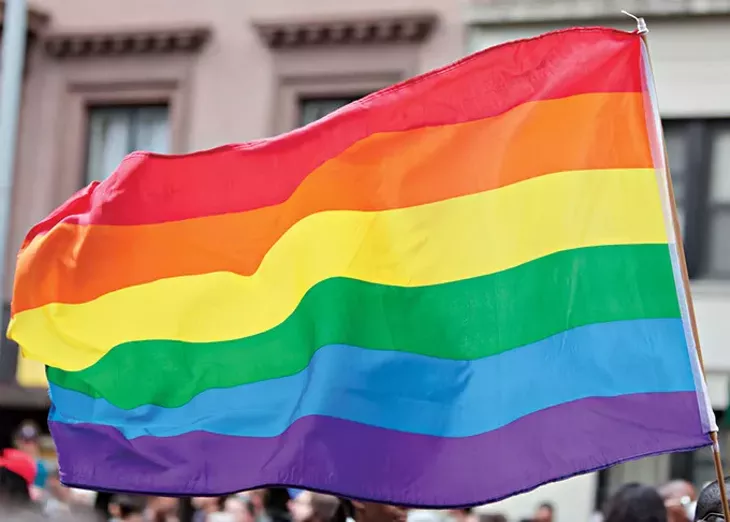 Bigstock
Rainbow Flag on the Pride Parade in New York City
This year's theme, "Together, Equal, Proud," rings true as organizers prepare for the largest OKC Pride festival in 28 years, said Michael Clark, OKC Pride president.
"Pride isn't just about a big party, and it isn't just about gay marriage," he said. "The LGBTQ community has a voice, and it's louder and harder for our lawmakers to ignore when so many [people] — gay, straight, trans and businesses large and small — speak in unison … That's what OKC Pride is really about."
With that in mind, Clark also admitted that this year's parties — including a mass wedding — are big ones.
Organizers expect more than 75,000 OKC Pride Week revelers at events that run through Sunday along the strip on Northwest 39th Street and Pennsylvania Avenue.
The city confirmed that this year's pride parade is the largest parade held within city limits. It tops off Pride Week activities and runs 6-9 p.m. Sunday along the strip.
OKC Pride is a nonprofit organization established to help provide education, leadership, awareness, health and other services for the city's LGBTQ community.
Clark said Pride Week festivities happen with the help of everyone, including local outreach groups, artists, individuals, grassroots donors and major corporations.
"This is the best year we've ever had," he said.
Below is a roundup of Pride Week festivities. Learn more at okcpride.org.
OKC Pride Week events
OKC Pride Week runs through Sunday along the 39th Street strip at 39th Street and Pennsylvania Avenue.
OKC Pride Annual Mental Health, Education and Prevention Symposium
10 a.m.-5 p.m. Wednesday, June 17
Rosser Conservation Education Center
The Oklahoma City Zoo
2000 Remington Place
761-7402
$30-$55 per session
Wednesday Night Fever
7-11:30 p.m. Wednesday
Alibi's
1200 N. Pennsylvania Ave.
PTOWN Titties for Pride
8-9 p.m. Thursday
Partners 4 Club
2805 NW 36th St.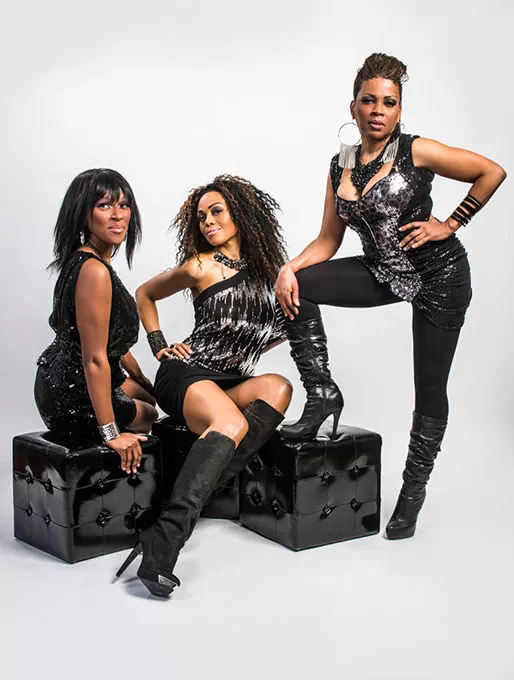 OKC Pride Week Block Party
with Erika Jayne, En Vogue and Village People
6-10 p.m. Friday
OKC Pride Main Stage
Northwest 39th Street and Pennsylvania Avenue
Free
The event includes beer, food, live music and more.
Bigstock
TORONTO - JUNE 27: Runners take part in the rememberance race at the Toronto Gay Pride festival on June 27, 2009 in Toronto, Canada.
Third Annual Equality Run
8 a.m.-noon Saturday
Wiley Post Park
2021 S. Robinson Ave.
Bigstock
Cute newlywed gay couple laughing and standing together
Love is Love Marriage Ceremony
2-3 p.m. Saturday
OKC Pride Main Stage
The Boom
2218 NW 39th St.
$40 per couple
This mass wedding is open to everyone, whether it's a ceremonial recognition of your relationship, a legally binding event with your marriage certificate, a renewal of vows or to support the LGBTQ community, Clark said. Registration includes the ceremony, a photo of the couple, a T-shirt, a raffle entry and a reception following the ceremony. A marriage license is $50 at the Oklahoma County Courthouse, and you will need to bring it with you. Pastor Neill Spurgin Coffman will officiate. Sonja Martinez will sing and Ivy Tran Kinney Monroe will play violin.
OKC Pride Arts Festival
10 a.m.-8 p.m. Saturday
10 a.m.-4 p.m. Sunday
Northwest 39th Street and Pennsylvania Avenue
The event includes local and regional artists, beer, food trucks, live music, vendor booths, activist organizations, free HIV screenings, church and community groups, local and national businesses and more. Music acts include Presley Tweed & The Press-Ons, Lower 40, (We Are) Nexus and DJ Dragn'fly.
OKC Pride Parade
6 p.m.-9 p.m. Sunday
Northwest 39th Street and Pennsylvania Avenue
Approximately 40,000 people are expected to attend this year's parade, up from last year's estimated attendance of 30,000, Clark said. Also, parade entries might exceed 100, up from 80 last year. Floats span the spectrum of LGBT supporters, including politicians, clubs, charities, bars, performers, pageant organizations, arts groups, local and national businesses and activist groups on floats, in walking groups and in vehicles.
Print headline: Prideful parties, The annual OKC Pride Week will be bigger, better and louder than ever.