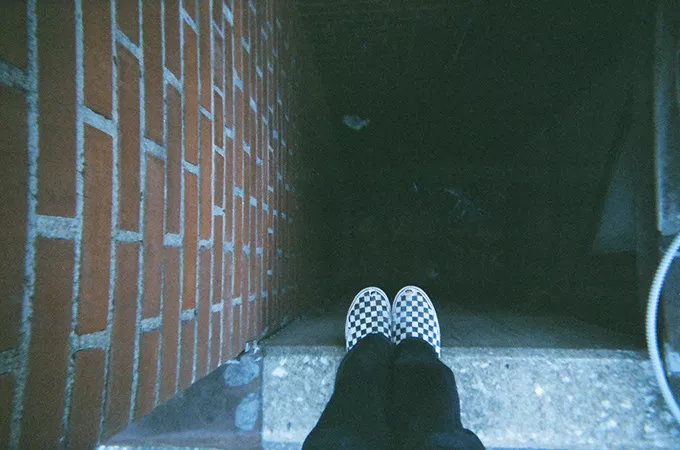 A photo exhibition celebrating the 125th anniversary of Oklahoma City's settlement will open with a public reception 4-6 p.m. Friday, Dec. 5, in The Underground, a system of pedestrian tunnels and skyways in downtown.
Curated by well-known OKC-based artist Romy Owens, OKC125 is a public exhibition of 125 photos of downtown Oklahoma City by 125 local artists.
Artists from Edmond, Norman and OKC were given disposable cameras and 125 minutes to photograph downtown. Owens selected one image from each roll of film to be printed, matted, framed, installed and lit as part of the exhibition. Participating artists will not discover which of their photos was selected until the public unveiling at the reception.
The exhibition celebrates a community of artists, enables more art to be displayed downtown and honors the city's anniversary. The show is essentially a sequel to the largely successful 60 Artists: 60 Minutes, an exhibition curated by Owens in 2009.
"While I was at the Skirvin as the artist-in-residence, I was talking to an artist who was in 60:60, and we were reminiscing about it and realized 2014 would be the five-year anniversary," Owens said. "So much has changed downtown in five years."
Owens entertained the idea of a sequel show, first considering 75, and then 90, artists. In April, she realized it was the city's anniversary, too.
"I knew that the only way to do this properly, the sequel would have to coincide with the milestone," she said.
Thirty-eight of the artists in OKC125 also were in 60:60. After they were secured, Owens had certain other artists in mind. Through friends in the art community and social media, she was able to select those she had never met in person or would have thought about on her own.
"Getting all 125 lined up was very challenging," Owens said. "In the metro area, we have the good fortune of having so many talented artists that I could have created a show with 250 artists and there still would be people who were left out. Tough choices had to be made. I'm thrilled with who I invited and included."
Owens set certain parameters for herself when selecting images. Her goal, first and foremost, was to select the single best photo from each artist's roll of film. However, if two had virtually identical images of the same thing and they were the best image on each roll, she had to trust her gut.
The artists could photograph anything they wanted as long as they stayed within the boundaries of downtown and the subjects were suitable for public consumption. Owens lights up when talking about the photos, with "a few dozen favorites" of her own.
She can also tell you what made her select each image.
"I mean, I know a disposable camera produces a specific tone and feel, and I used one of the cameras myself weeks before the photo shoot so I could know what to expect in terms of color, saturation and vignetting," Owens said. "But there is no way I could have anticipated what kinds of photographs people would take; nor would I want to. It was a fantastic surprise to me to see so many interpretations of so many different places."
For Owens, the most beautiful thing about downtown OKC is the emotional history. Her mother grew up at NE Third Street and N. Walnut Avenue and went to Central High School. Her mom's first job was at Kaiser's American Bistro, where she worked as a soda jerk for a penny a minute. Every time Owens' mom goes downtown, she tells a story.
Owens hopes, through these photos, 125 stories will be told.
---
OKC125 artist reception
4-6 p.m. Friday, Dec. 5
Through Feb. 27
The Underground
Downtown OKC
Free
---
---
Print headline: What lies beneath, 125 years of Oklahoma City history is documented in an underground photo exhibit.