Oklahoma City Public Schools Board of Education chairperson candidates tout diverse skills and experiences that each said separates them from the others.
Stanley Hupfeld | Photo provided
>> Stanley Hupfeld: Hupfeld is a former hospital executive with a passion for public education. While at Integris Health, the OKC hospital began supporting a northwest neighborhood elementary school previously designated as high-challenge and low-performing. The school — now a charter — is a model for achievement and optimism. It was named after him: Stanley Hupfeld Academy at Western Village.
Fred Welch
Paula Lewis | Photo provided
>> Paula Lewis: A current school board member representing schools in central Oklahoma City, Lewis is an occupational therapist with two children enrolled in the district. During her year on the board, Lewis has advocated for establishing and following procedures. Additionally, she pushed for a recent special meeting dedicated to discussing charter schools.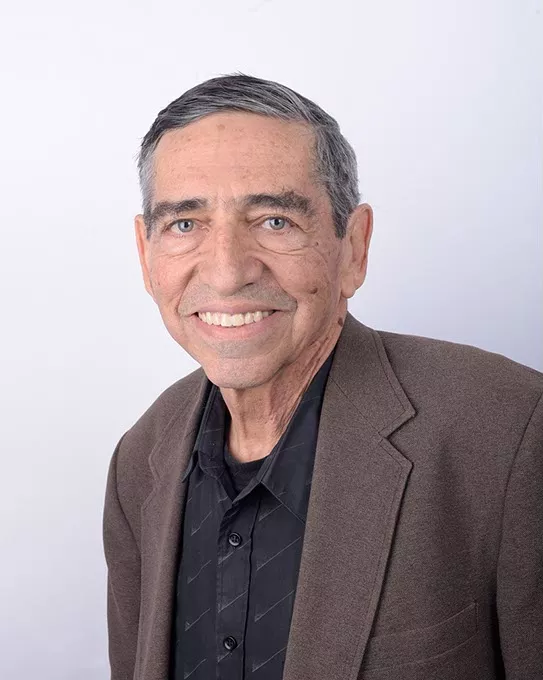 Garett Fisbeck
Wilfredo Sandos Riveria, Monday, Jan. 30, 2017.
>> Wilfredo Santos Rivera: Santos Rivera served on the school board from 2006 to 2010 and represented schools in Oklahoma City's southwest quadrant. A former teacher, Santos Rivera pushed for increased community involvement. He believes major school improvement requires substantive systemic change.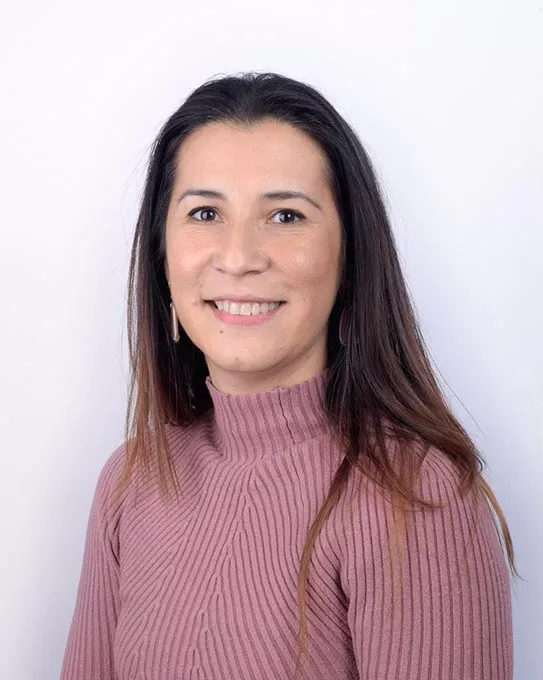 Garett Fisbeck
Bianca Rose, Wednesday, Jan. 25, 2017.
>> Bianca Rose: Through her work with OKC education nonprofit Oklahoma Public Schools Resource Center, Rose provides professional development to teachers across the state. She previously taught elementary grades in the district, followed by serving in the human resources department to recruit teachers. She was a member of the team to recruit bilingual teachers from Spain and Puerto Rico to the district.
>> Gregory A. Wyatt: Multiple attempts to reach Wyatt were unsuccessful by Oklahoma Gazette's print deadline.
Tuesday election
The election is Tuesday. People residing within Oklahoma City Public Schools district boundaries can cast ballots for board chairperson. Current chairwoman Lynne Hardin is not seeking re-election.
Additionally, there is a race for the District 1 representative, who will work for residents in far northwest and northeast OKC. Those candidates are Charles L. Henry III, Cheryl Poole and Nathan Lee Shirley. Current board member Bob Hammack is not seeking a second term. In District 2, board member Justin Ellis seeks re-election against Rebecca L. Budd and Nick Singer. District 3 represents Nichols Hills, the southern portion of The Village and neighborhoods in northwest Oklahoma City. If no one earns more than 50 percent of the vote, the top two finishers advance to an April runoff.
Tough times
All four of the school board candidates find common ground when discussing challenges facing the state's largest district. OKCPS is coming off a challenging budget year in which Superintendent Aurora Lora and her team built a budget with $30 million less in state and federal funds. Laid-off employees felt the first and most immediate impacts of cuts, followed by slashed school and district leadership positions and non-core curriculum subjects and activities.
Hupfeld believes the district is in too bad shape to turn down offers of help from local businesses and community organizations. If elected, he would use his professional connections to plug groups into schools for financial help, employee mentor/tutoring programs or other needs.
"The long-term success of this city is dependent on fixing the schools," Hupfeld said. "We just can't continue to have schools perform so poorly with mediocre graduation rates and mediocre matriculation rates to college. … We've just got to do better."
Lewis, who joined the board just a month before the district cut 208 teachers, stated the budget cuts have hurt "the opportunities we can provide our kids." With more cuts expected by state lawmakers, Lewis advocates for working to strengthen community support.
As the only candidate with experience working in the district's central office, Rose brings a distinctive perspective, upholding the work of The Foundation for Oklahoma City Public Schools, but advocating for its programs to expand into the central office. She believes support and donations could go a long way to help those charged with overseeing the district's various programs.
Santos Rivera holds a distinctive viewpoint on the district's budget woes. He believes there is widespread failure, from the individual schools up to district leadership. He said the district must step away from traditional responses. Innovative approaches to discipline, central office structure, curriculum and student assessments could ease budget troubles and discipline problems and strengthen community relations.
"You don't have to plan failure when it comes by itself," Santos Rivera asserted. "Why waste your time when you should be addressing the compelling need to change the system? … Unless we change the system, we are going to continue to have the same results. We keep on sending the same kind of leadership to the board, and that's why we keep getting the same results."
If elected, Santos Rivera would implement a Schools of Humanities program at Emerson Mid-High School, an alternative school in downtown OKC. The program would rival Classen School of Advanced Studies and include curriculum centered on philosophy, literature, art, music, language and history.
Other barriers
The district's changing demographics pose a number of challenges, explained Rose, who believes a majority of the school's culture does not mirror its leadership.
District leaders must use school demographic data to inform their decisions about instruction and programs so each student is provided with an appropriate education. Hispanics made up more than half of the district's enrollment last year.
"Many people do not understand the culture of the district now," Rose said. "We've had many superintendents come in with great ideas, but when they don't know the culture, the history, and they don't recognize the district is changing, then changes wouldn't work."
Lewis would likely to see the district work harder to meet the needs of its most vulnerable students; those who come from families in which generational poverty is occurring. She admitted OKCPS doesn't achieve high grades on the state's A-F report cards, but those grades don't reflect the effects of generational poverty — hunger, abuse, trauma and no early childhood development aid — on students.
"Barriers that kept a child from being reading-ready when they entered school are likely to continue," Lewis said. "Yet we want a child with barriers to improve at three times the rate of the kids that came in reading-ready. Those are the conversations we have to have."
Hupfeld believes in uplifting teachers and in expanding training opportunities for principals. He said workers who experience a supportive environment are less likely to take issue with low pay. If elected, he would work to make the district a top place to work, where workers were treated with the dignity they deserve.
Charter debate
While charter schools have been connected to the district since 2000, their role is an ongoing conversation at board meetings.
"Charters are not the answer," said Hupfeld, who supports the growth of enterprise schools within the district.
Enterprise schools operate with their own school board and hold unique spending and staffing rights. OKCPS has several enterprise schools.
While Santos Rivera is against the district adding or creating new charters, he does support charters currently authorized by the district.
"I hope they succeed, and I wouldn't get in their way," Santos Rivera said.
As a current board member, Lewis applauds district leaders' efforts to further study Oklahoma City and its growth to create a long-term plan around the district. Such a plan could influence charters. In the short term, she advocates for establishing procedures for charter applications.
Rose sees charters as an option for students, especially those looking for a school program strong in fine arts, college prep or the sciences. While she supports charters, she is a stronger proponent of traditional schools.
"I know for a fact a traditional public school can be successful," Rose said. "I don't think the answer for opening a charter school is because a traditional school is failing."
Print headline: School race, OKCPS school board candidates face off on their desires for stronger schools.