Thanksgiving is a day to rejoice in the things that we have and spend time with family and friends. Let's be honest here; it's really all about the food, isn't it? What brings us all together is the feasting, and if you're not one for cooking, that's okay.
— by Devon Green, photos by Mark Hancock, Gazette staff
Deep Fork Grill
5418 N. Western Ave.
deepforkgrill.com
848-7678
In our brief and completely unscientific survey, Deep Fork Grill topped the list of Best Thanksgiving Dinners Ever. Here, staff is known to go out of its way to accommodate vegan diets even though the menu is fixed. Excellent service and consistently excellent food make this restaurant better than most. The spread put together by executive chef Chris House should make it a top menu choice for the big day.
Rococo Northpark
12252 N. May Ave.
rococo-restaraunt.com
212-4577
Rococo does everything with style and flair, and its Thanksgiving Day dinner, served buffet-style from 11 a.m.-4 p.m. Thursday, is no exception. It features turkey, dressing, potatoes and a few surprises. We know that even Auntie June with her famous cornbread stuffing, who feels that no one's green beans are up to par, won't be disappointed.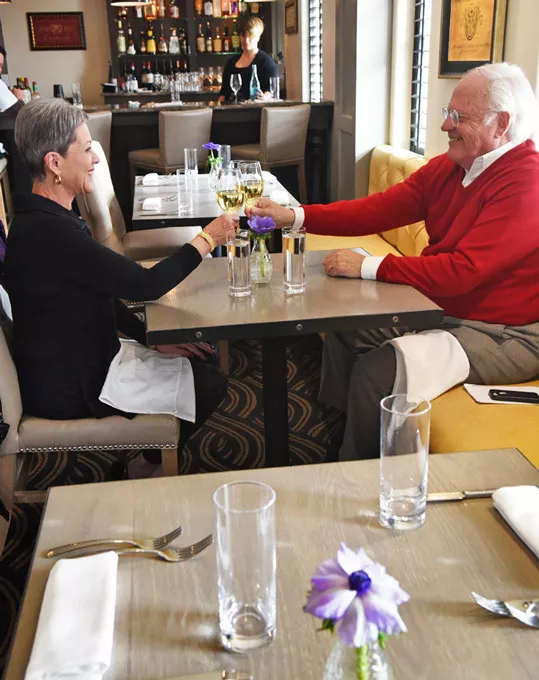 Bellini's Ristorante
6305 Waterford Blvd. #100
bellinisokc.com
848-1065
This self-described Italian underground restaurant, hidden away in the Waterford Building, is an exquisite dining experience. Owners Michel and Alain Buthion and manager Michael Potts will wow guests with a prix fixe menu. Service starts at 11 a.m. Thursday. The meal is a classic, with ham, turkey and salmon and all the sides you can imagine. Reservations are required.
La Baguette Bistro
7408 N. May Ave.
labaguettebistro.com
840-3047
La Baguette Bistro lets you have the best of both worlds, and if you want to keep it a secret, we'll keep it between us. Spend $137 and get a turkey dinner that serves 8-12 with all the trimmings. And if you've suckered your sibling into cooking the turkey, accompanying sides are available a la carte up to the day prior. Sides include mashed potatoes, green beans amandine and cranberry orange sauce. Whatever you do, do not forget the freshly made bread.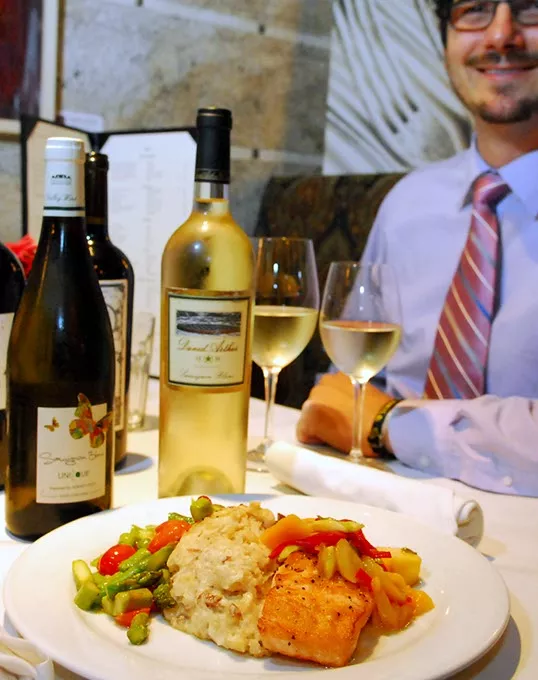 Flint
15 N. Robinson Ave.
flintokc.com
605-0657
Simple and elegant Flint offers a turkey dinner with twists like Italian sausage and apple-stuffed pork loin. Guests will choose the entree and two sides, and we don't envy you that decision. All the trimmings, including green bean casserole and roasted Brussels sprouts with candied bacon, will be available. And who could forget the bourbon pecan pie? Save room and pace yourself. Service is 11 a.m. until 8 p.m., and reservations are strongly recommended.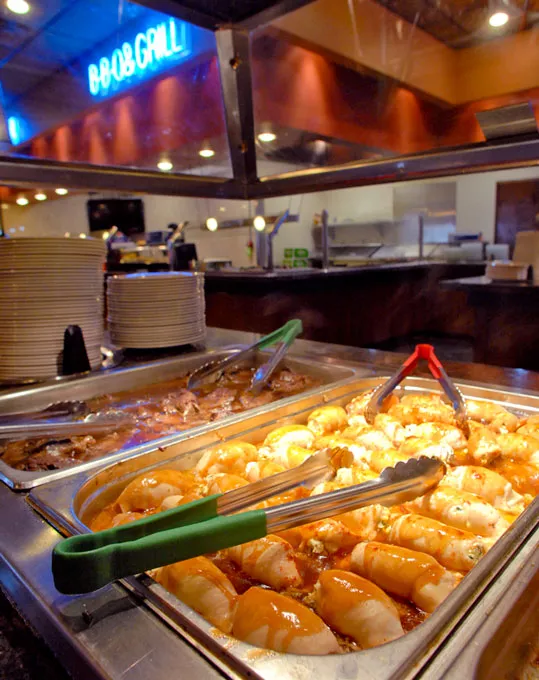 Viceroy Grille
The Ambassador Hotel
1200 N. Walker Ave.
ambassadorhotelcollection.com/oklahomacity
600-6200
You can't say that chef Leonard "Leo" Novak hasn't warned you. He said to "be prepared for the best turkey you've ever had." The restaurant opens for breakfast at 6:30 a.m., and dinner is available from around 2 p.m. to 9 p.m. Reservations are encouraged. If you have not experienced the ambiance of Viceroy Grille, this is the perfect occasion.
Hibachi Supreme Buffet
1012 W. Interstate 240 Service Road
632-5888
Which of these things is not like the other? Well, you might not believe us, but there are those out there who just don't like traditional anything. Hibachi offers everything from Mongolian barbecue to classic and westernized Chinese dishes. We can guarantee you two things: No one will leave complaining about how dry the turkey was, and absolutely no one will leave hungry.
Print headline: Bird's the word