It's getting hot in here. But hold on! No matter what a song tells you, it's "illegal" to "take off all your clothes" in public. So much for hiring Nelly & Nelly: Attorneys at Law. Before you are hauled off for indecent exposure, here are some of Oklahoma City's best restaurants for
eating and drinking when the heat is on.
— by Greg Elwell,
photos by Mark Hancock, Garett Fisbeck and Keaton Draper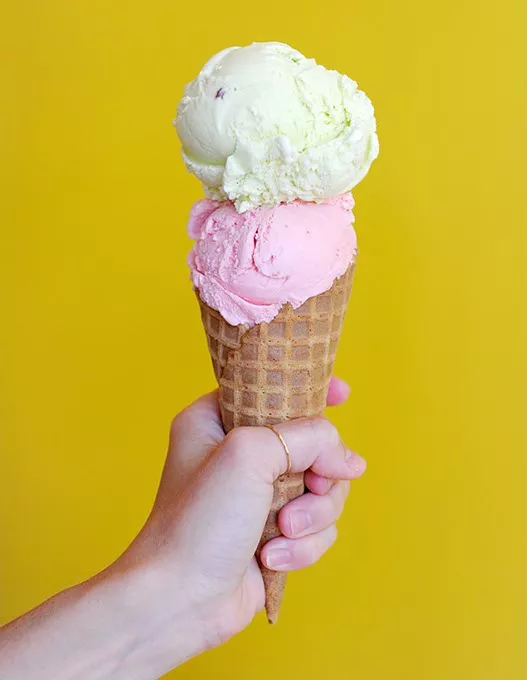 Garett Fisbeck
Strawberry and Pistachio on a waffle cone at Roxy's in Oklahoma City, Wednesday, July 15, 2015.
Roxy's Ice Cream Social
1732 NW 16th St., Suite B
521-1300
Now a food truck and a brick-and-mortar ice cream shoppe, Roxy's is a local phenomenon with its tasty custom ice cream concoctions. Hurry in and try its new graham cracker flavor (so popular it might become permanent). Even better, get a double dip with German chocolate and make your own sweet s'more on a cone.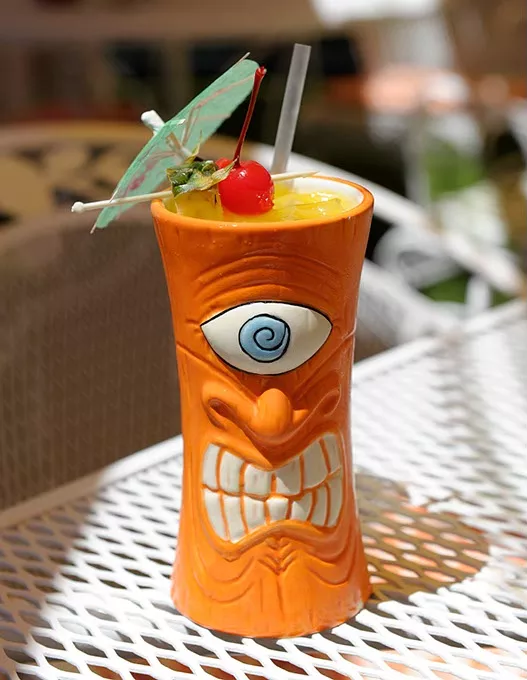 Garett Fisbeck
Mai Tai at R&J Supper Club in Oklahoma City, Wednesday, July 15, 2015.
The R&J Lounge
and Supper Club
320 NW 10th St.
602-5066
Stick a straw in a carafe of sparkling prosecco and you're in for a good night. But if it's still daytime and the sun is trying to kill you, ask your friendly R&J bartender to pour you a Painkiller, Blue Hawaiian or Brown Derby in a gorgeous vintage tiki mug and say aloha to your troubles.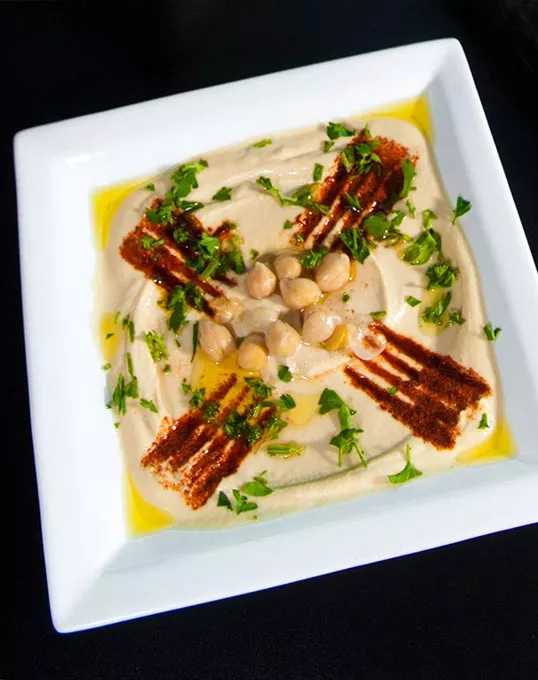 A nice side dish of Hummus at Hummus Mediterranean Cafe in Moore. mh
Hummus Mediterranean Cafe
811 SW 19th St., Moore
759-7024
At the time of Oklahoma's founding, hummus was considered a punishment. Oh, how far we've come since then. Now, we love cold beans — as long as they're chickpeas mashed with spices and olive oil and served with pita. And there's no better place to chow down than aptly named Hummus Mediterranean Cafe.
Shannon Cornman
Avocado Cucumber Soup at The Metro. Photo/Shannon Cornman
The Metro Wine Bar & Bistro
6418 N. Western Ave.
840-9463
Even in the summer, waiters at The Metro are allowed to yell, "Hot soup coming through!" But they're lying. During summer, the only soup people really want is The Metro's signature chilled cucumber avocado soup or its decadent vichyssoise (cold potato soup). If you haven't tried them yet, chill out and go already.
Garett Fisbeck
Peach Blossum iced tea at Leaf + Bean in Oklahoma City, Wednesday, July 15, 2015.
Leaf + Bean
2901 NW 36th St.
Leaf + Bean must be wondering how the coffee gets all the press. Leaf is right there, with top billing, just shouting to the world that there is spectacular tea for the pouring. Sure, the coffee is tasty Topeca Coffee Roasters, but have you tried the iced tea with the house-made syrups? You'll never look at Lipton again.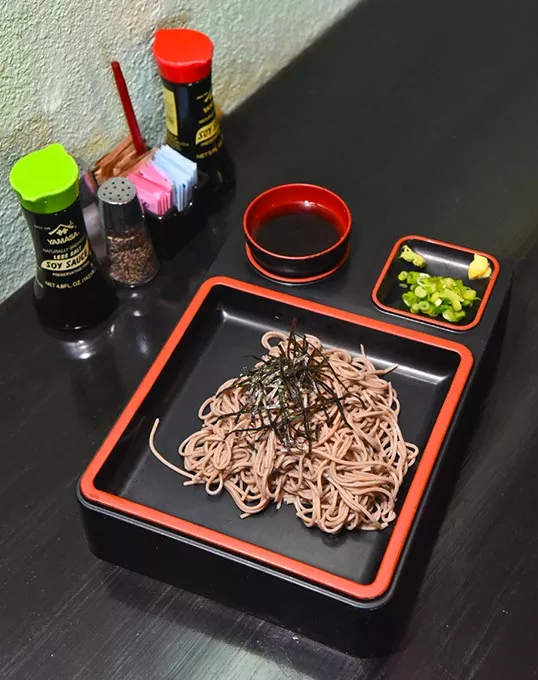 Cold soba noodles at Tokyo Japanes Restaurant. mh
Tokyo Japanese Restaurant
7516 N. Western Ave.
848-6733
Ragu and Prego paid millions in the great People v. Hot Spaghetti lawsuits of the 1980s. (Editor's note: No, they didn't. We're being sarcastic.) That's when Tokyo stepped in with its delightful cold soba noodles. No more scalding sauce in your eyes when a slurp goes wrong. Plus, if you have a hankering for sushi, it has some of the best.
Strawberry Ice Cream Soda, on the floor at Kaiser's. mh
Kaisers Diner
1039 N. Walker Ave.
232-7632
Finally, the bitter rivalry between ice cream and soda is at an end. Kaisers Diner — the Jimmy Carter of Oklahoma City restaurants — brokered a ceasefire that turned into a partnership we can all enjoy: soda and ice cream coexisting in a glass, like a cheesy bumper sticker. Tip one back and celebrate peace in our time.