Forget the hot chocolate and bring on the hot chiles! The cold wind ripping and the wet snow falling doesn't mean another boring meal of chicken soup or beef stew for dinner. Plenty of local eateries specialize in unique, south-of-the-border fare.
— By Louis Fowler Photos by Mark Hancock and Garett Fisbeck
Cafe Kacao
3325 N. Classen Blvd.
cafekacao.com
602-2883
It's an oft-repeated stern maternal warning: Breakfast is the most important meal of the day. And few joints do it up right with a decidedly Latin flair like Cafe Kacao. Specializing in Guatemalan-style cooking, its breakfast menu ranges from the wild berry pancakes and a native oatmeal called mosh, to big-boy platters like the Izabal, which includes sautéed potatoes mixed with chorizo, onion and peppers and then two sunny-side-up eggs thrown on top.
Chelino's Mexican Restaurant
15 E. California Ave.
chelinosmexicanrestaurant.com
235-3533
Everyone has their favorite Chelino's in the city, but when taking seasonal out-of-towners craving real Tex-Mex to dinner, it's hard to bypass this venue. With something for everyone, the less adventurous can enjoy crunchy tacos and cheese enchiladas while those looking for a standout platter can try the chilaquiles norteno, served with sliced potatoes or the chuletas locas, featuring two pork chops covered in cheese and a pair of fried eggs.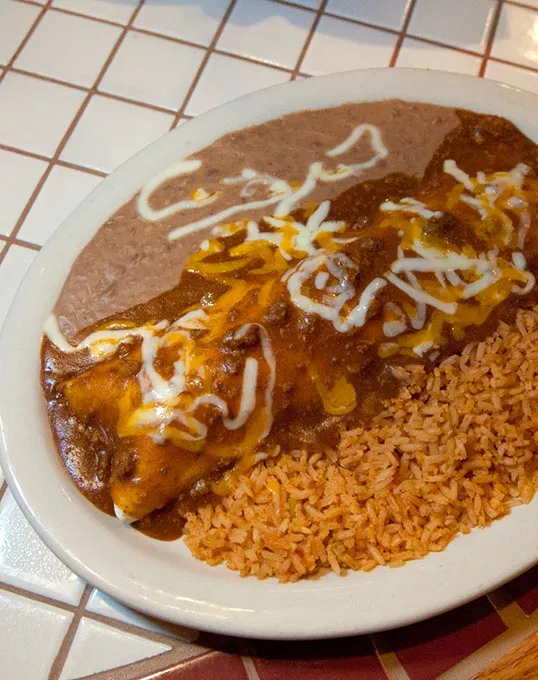 Ted's Cafe Escondido
2836 NW 68th St.
tedscafe.com
848-8337
Ted's has been a local staple for a few decades now, and after one look at the menu, it's easy to see why. A guaranteed favorite is the big burrito dinner featuring a 10-inch flour tortilla absolutely stuffed with chicken or beef. But for a real taste of what Ted's has to offer, it's hard to beat the slowly marinated fajitas (chicken, steak or shrimp) served in steaming skillet with caramelized onions and bell peppers. They will warm cold hands just well as cold stomachs.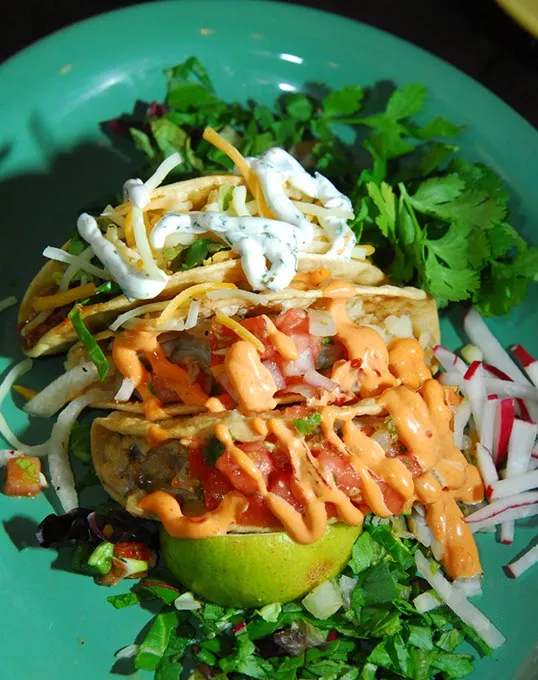 Iguana Mexican Grill
9 NW Ninth St.
iguanamexicangrill.com
606-7172
Winter weather may persist but the temperature is always nice and tropical in Iguana. What better way to treat the whole gang after a day of Automobile Alley shopping than refueling with plentiful and simple tacos? There's adobo chicken, chorizo, beef al carbon, chile verde pork, shrimp, fish and that good ol' standby ground beef. Order them hard or soft; a couple of handfuls and the party is back out on the road and energized.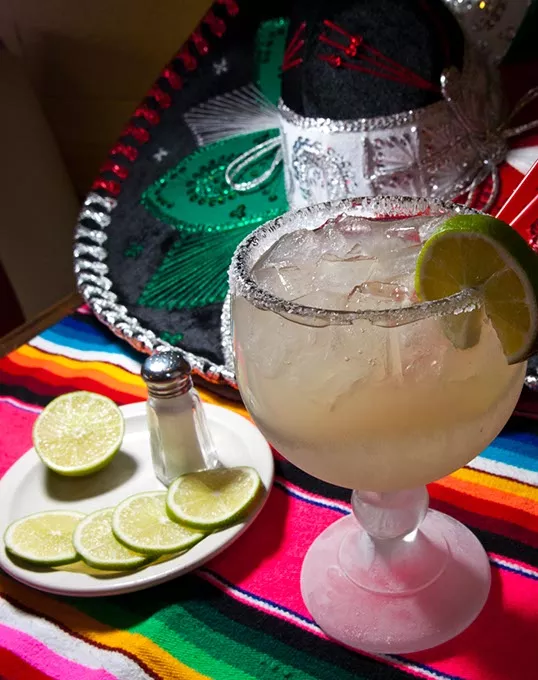 Casa Perico Mexican Grille
4521 NW 63rd St.
casaperico.com
721-3650
Family-owned and operated since 1996, Casa Perico is the epitome of the neighborhood Mexican restaurant. The especialidades include the parrillada platter, a meat-lover's fiesta featuring chicken and beef fajitas, grilled shrimp and even pork chops, complete with sides and garnishes. And it offers simpler meals like the tacos de pollo, pizza Mexicana and the torta de carnitas. We think they're best paired with a frozen margarita no matter what the temp is outside.
Zarate's Latin Mexican Grill
706 S. Broadway, Edmond
zarateslatingrill.com
330-6400
Zarate's is one of the most eclectic Latin restaurants in the metro, focusing on crafting dishes that are representative of many tropical countries including Brazil, Cuba, Jamaica and owner Jorge Zarate's homeland; Peru. One of his favorite dishes, lomito saltado. It's a choice of open-flame sautéed steak, chicken or seafood mixed with potatoes, onions, tomatoes, aji pepper and red wine, served with yucca and sweet plantains.
Casa De Los Milagros Mexican Restaurant and Cantina
5111 N. Classen Blvd.
286-9809
For many Latinos, no other food screams the holidays like tamales. But if you're not lucky enough to have your abuela toiling away in the kitchen and bringing out platter after platter of the Mexican marvel of deliciousness that is homemade tamales, Casa de los Milagros just might be the next best thing. The tamales especiales dinner packs three huge pork tamales on a plate with rice and refried beans, as well as some pico and chile con carne on the side.