It's time to pack on that winter weight, people. Things that are on the way out: dining al fresco, salads and watching your bikini body. What's in: putting on a little padding to keep you warm through the Okie winter, heavier fare and romantic dinners. As the Italians say, molto bene, very nice.
— by Devon Green, photos by Mark Hancock, Shannon Cornman
Stella Modern Italian Cuisine
1201 N. Walker Ave.
235-2200
Founded in 2010 by Lori Tyler, Stella appeared before the Midtown boom and carved out its own niche. The atmosphere is relaxed and elegant, with the warmth of a brick oven radiating from its center. The cuisine is modern Italian without pretension. Old flavors take on new twists, and it's a visit you'll savor for months afterward. For a stellar seasonal treat, try the butternut squash gnocchi. Return for the pizza and the desserts and — well, you get the idea.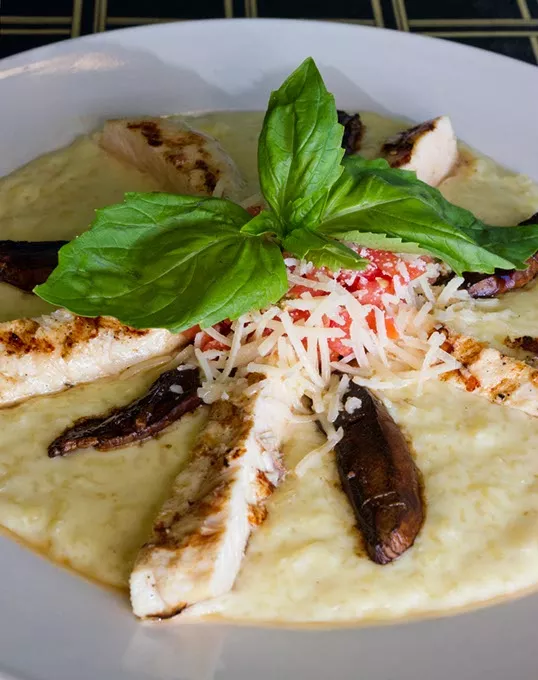 Caffé Pranzo
9622 N. May Ave.
755-3577
This well-kept secret has kept its in-the-know regulars well-fed and happy for years. The quiet, casual restaurant is open for lunch and dinner. Its lunches feature large, reasonably priced portions and sandwiches. Its chicken salad sandwich is one of the tastiest we know of, with grilled chicken, Roma tomatoes and salad greens on a flaky croissant. For a romantic dinner by candlelight, try the creamy, dreamy chicken and portobello risotto.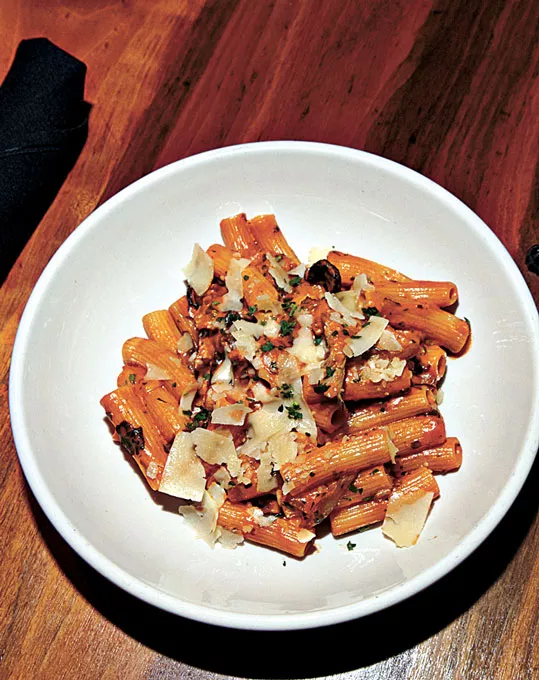 Benvenuti's Ristorante
105 W. Main St., Norman
310-5271
This beautiful eatery is compelling for both its ambiance and its food — it's an excellent special-occasion restaurant. We recommend the mushroom rigatoni made with pink sauce and local mushrooms, but we've never been even the slightest bit disappointed in anything, especially the service. The restaurant is open for dinner only, and reservations are recommended, as it fills up quickly.
Primo's d' Italia
1215 Garth Brooks Blvd., Yukon
350-9090
This casual Italian eatery has been going strong for 13 years for two reasons: Its staff and its recipes. Its traditional lasagna is layered to high heaven with a tangy sauce and then baked to perfection. In our experience, everything on the menu is delightful.
Fontana Italian
854 NW 12th St., Moore
703-0997
Its charming brick façade and unassuming interior conceals one of the best casual Italian joints around. Its dishes are fresh, hot and served with house-made bread. Each entree includes a crisp, green salad. Its menu is filled with pasta dishes, pizzas and calzones. Try the chicken cacciatore with just the right amount of sauce over tender chicken and penne pasta.
Bella Vista Italian Kitchen
5801 S. Western Ave.
631-1717
The last thing owners Milt and Dina Korkolis would like you to do is leave hungry. Their menu features a unique combination of Italian and Greek choices. We love the spaghetti and homemade meatballs served with two four-ounce meatballs prepared daily and baked four hours before they're simmered in a special marinara recipe and served atop pasta and even more sauce.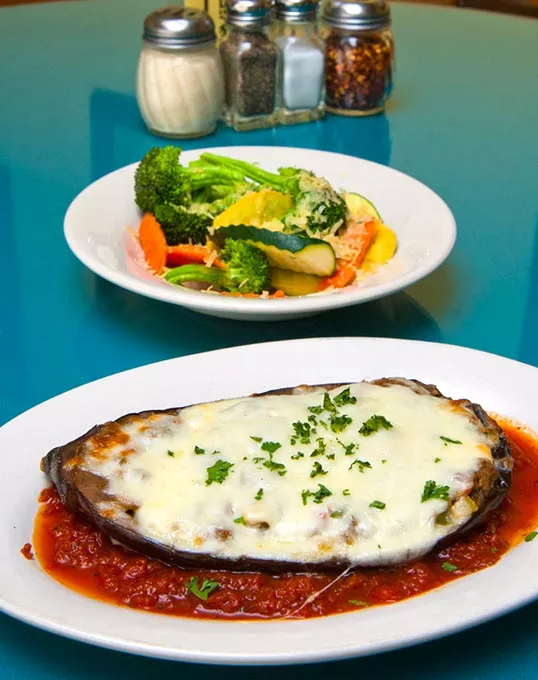 Baked Eggplant, this is the half dish, served with the generous veggie side dish, at Sergio's Italian Bistro in Norman. mh
Sergio's Italian Bistro
104 E. Gray St., Norman
573-7707
This is just the place for a quiet, delicious meal with hot garlic bread. The extensive menu features calamari, Caesar salad, focaccia sandwiches, seafood and specialties like pasta primavera and ziti. We recommend the baked eggplant stuffed with zucchini, squash, bell peppers and onions.
print headline: OKG Eat: Mambo Italiano