There's nothing wrong with Oklahoma's current state meal, which was put on the books in 1988, except that it absolutely belongs to 1988. As good as fried okra, biscuits and gravy and barbecued pork are, Oklahoma City has grown and changed so much since then. We deserve a new state meal for 2015, and on Land Run Day, we get one. — by Greg Elwell, photos by Mark Hancock and Garett Fisbeck
Second Wind Coffeehouse
564 Buchanan Ave., Norman
thesecondwind.org
If tornadoes and earthquakes don't wake you up, it might be time to try Oklahoma's favorite nonalcoholic beverage: coffee. And if you're in Norman during the school year, volunteer-run Second Wind Coffee is an excellent stop. Need an extra kick? Try the Dante's Inferno with espresso, cayenne, chocolate, caramel, steamed milk and cinnamon.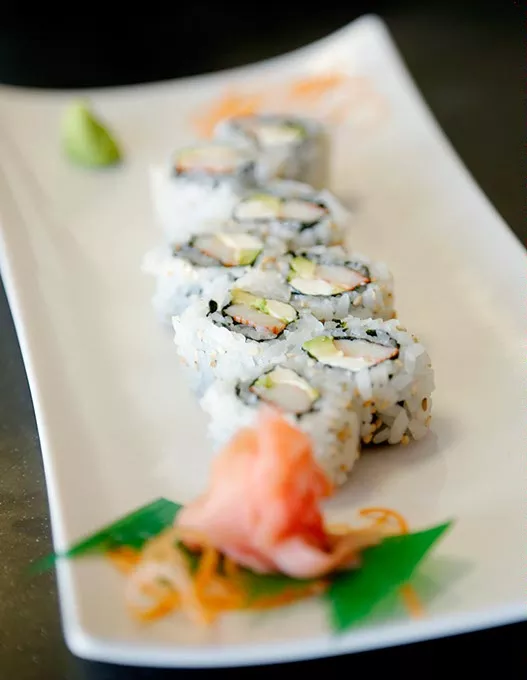 Garett Fisbeck
Oklahoma Roll at Samurai in Oklahoma City, Tuesday, April 7, 2015.
Samurai Sushi & Grill
1630 NW 23rd St.
samuraioklahomacity.com
525-8886
What's more Oklahoman than an Oklahoma Roll? It's delicious and — like most things we love — imported from other places. Crab stick? Avocado? Those don't come from the plains. At Samurai, they come rolled up with cream cheese inside sushi rice and topped with sesame seeds. You won't know whether to say hi-ya or yee-haw.
Garett Fisbeck
Moody's Alfredo Pizza at Pizzini's Pizza in Oklahoma City, Thursday, April 9, 2015.
Pizzini'z Pizza
5025 N. Rockwell Ave.
787-6000
If there's one thing Oklahomans love to eat, it's absolutely everything. And pizza is one of those meals that can be everything on one pie. With Alfredo sauce, chicken, tomatoes and bacon, the Mooney's Alfredo at Pizzini'z Pizza is like a sweet slice of heaven in a cardboard box.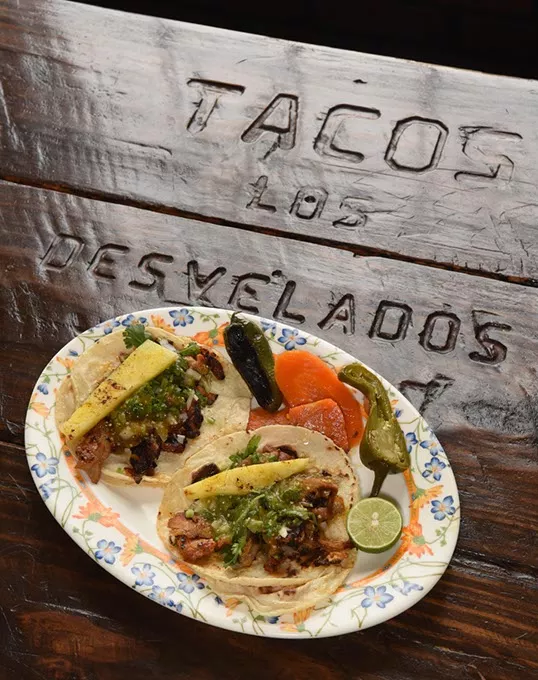 Taqueria Los Desvelados
1516 SW 29th St.
616-2115
Mexican food part of Oklahoma's state meal? OK, but counterpoint: Do you want tacos right now? Of course you do. Tacos are one of the Sooner State's staple meals, which explains the proliferation of taco shops like Taqueria Los Desvelados, where they serve an al pastor taco so good you'll sing the state song in Spanish.
Garett FIsbeck
Pho Tai Nam at Pho T&N in Oklahoma City, Tuesday, Aptil 7, 2015.
Pho T&N Vietnamese Noodle House
13325 N. MacArthur Blvd.
470-0648
When the weather gets chilly, Oklahoma City skips the chili and gets a big honking bowl of pho. This Vietnamese delight has spicy beef broth, thin cuts of steak and filling rice noodles. Choose a table at Pho T&N and pour on the Sriracha to ward away the cold like a true Oklahoman.
Garett Fisbeck
10 oz. Prime Filet with bacon green beans and glazed carrots at Ranch Steakhouse in Oklahoma City, Tuesday, April 14, 2015.
Ranch Steakhouse
3000 W. Britton Road
ranchsteakhouse.com
755-3501
There's nothing wrong with a chicken-fried steak, but have you ever tried a non-chicken-fried steak? It's also very good! And one of the city's finest purveyors of steakly meals is Ranch Steakhouse. Get your little doggies along if you want to experience prime beef like the dry-aged porterhouse.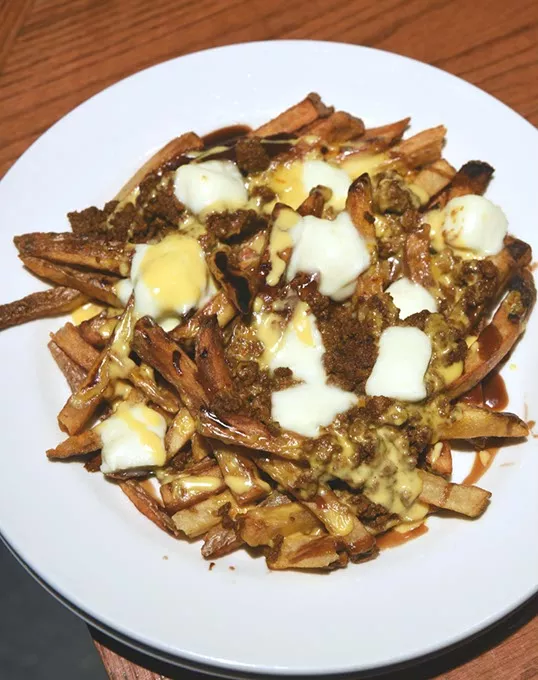 The Barrel
4308 N. Western Ave.
barrelokc.com
525-6682
The No. 1 consumed vegetable by Oklahomans is ... french fries. OK, so we're not the healthiest state in the union, but at least we know what we like. The Barrel does a great plate of fries, or go overboard with the chili cheese poutine, which adds fried cheese, beef, gravy and cheese sauce to your expertly cooked potatoes.
Print headline: Stately meal