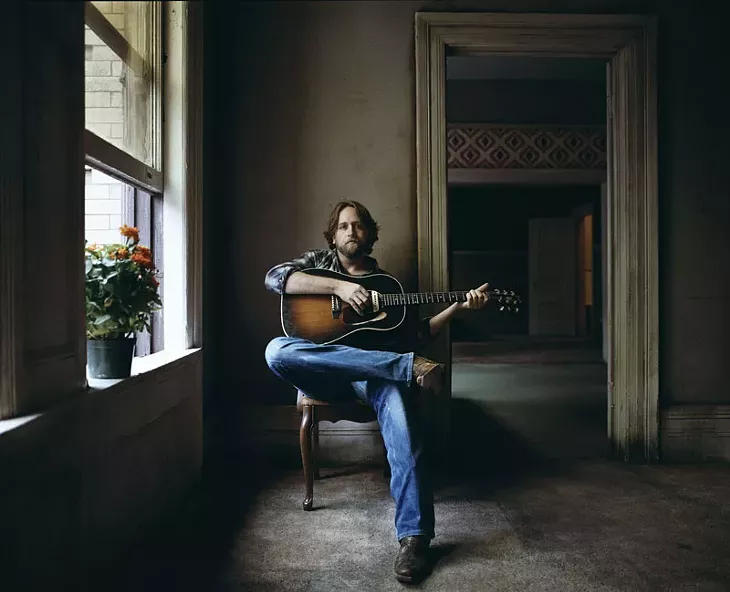 Provided
Hayes Carll
Hayes Carll
There's not a more appropriate hometown for an artist than The Woodlands, Texas, for Hayes Carll. The 35-year-old singer-songwriter's music is steeped heavily in blues and Americana, yet there's a certain mystique to his sound that makes it seem like it came from deep within the thickets of the Lone Star State. See Carll 8 p.m. Thursday at the always intimate Blue Door, 2805 N. McKinley Ave. Tickets are $30-$35. Call 524-0738 or visit bluedoorokc.com.
Thursday
Internet Cat Video Festival
Have you ever asked yourself, "I can has Internet Cat Video Festival?" Well, you have basically just been gifted the human equivalent of capturing the red dot, because the Internet Cat Video Festival is really happening. See all your favorite memes on the big screen beginning at 7 p.m. Saturday at Myriad Botanical Gardens, 301 W. Reno Ave. Admission is free, and yes, you can dress up like a cat. Call 445-7080 or visit myriadgardens.org. See our story on page 63.
Saturday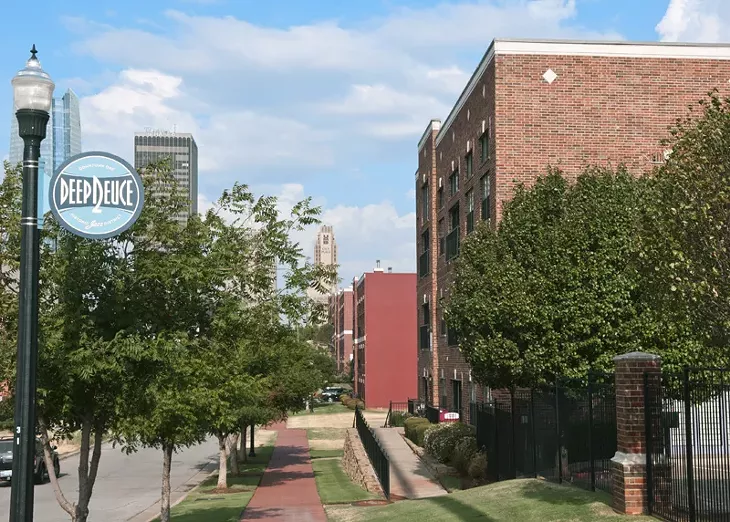 Mark Hancock
Deep Deuce
Deep Deuce Dive
We know it's summer, and the last thing you want to do is dive down a giant Slip 'N Slide, play volleyball, chow down on food truck cuisine and listen to live music. But please bear with us. Aw, heck. Of course you want to do those things. So check out the inaugural Deep Deuce Dive, featuring all of the aforementioned awesomeness. The party is from 4 p.m. to midnight Saturday at NE Second Street and Central Avenue. Admission is free, and guests must be 21 and older. Visit downtownokc.com.
Saturday
Oklahoma River Cruises Disco Night
Do you consider yourself "Hot Stuff"? Do you have "Night Fever"? Do you like to "(Shake, Shake, Shake) Shake Your Booty"? Then head on down to Oklahoma River Cruises Disco Night — featuring a boogie-themed atmosphere, adult beverages and breathtaking view. (Bellbottoms and platform shoes are optional.) The boat departs 8 p.m. Saturday from Meridian Landing, 4345 SW 15th St., and boarding begins at 7:45 p.m. Tickets are $30, and reservations are required. Call 702-7755 or visit okrivercruises.com.
Saturday
Batman Day
Batman might be three-quarters of a century old, but he can still fight crime with the best of them. To celebrate the 75th year since The Dark Knight first appeared in a comic book, DC Comics declared July 23 Batman Day. Enjoy a special event, complete with Batman-themed giveaways and merchandise, beginning at 9 a.m. Wednesday at Barnes & Noble, 6100 N. May Ave. Admission is free. Call 843-9300 or visit barnesandnoble.com.
Wednesday, July 23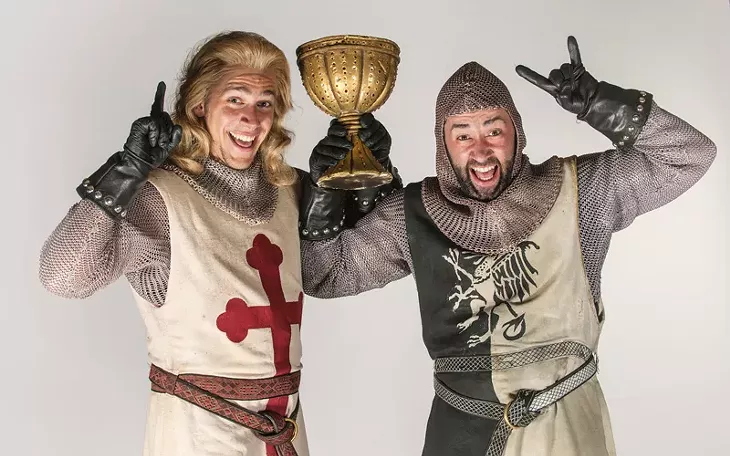 ©2014 KO Rinearson - PhotoArt.com
Sir Galahad (Perry Sook) and Sir Lancelot (Monte Wheeler) with the Holy Grail in Lyric Theatre's Spamalot
Monty Python's Spamalot
You all know
Monty Python and the Holy Grail
, aka one of the greatest works of art in cinematic history. But have you seen the musical? Join Sir Lancelot, Sir Robin and the gang for Lyric Theatre's production of
Monty Python's Spamalot
, a raucous, Broadway-esque reimagination of the film. Performances begin at 7:30 p.m. Wednesday-Thursday; 8 p.m. Friday; and 2 p.m. and 8 p.m. Saturday at Civic Center Music Hall, 201 N. Walker Ave. Tickets are $35-$74. Call 524-9312 or visit lyrictheatreokc.com. Read our cover story on page 42.
Wednesday–Saturday
Provided
Jack Swagger
WWE Live SummerSlam Heatwave Tour
When it comes to entertainment, World Wrestling Entertainment (WWE) is about as theatric, extravagant and flat-out fun as it gets — especially in a live setting. Suplex your life and see all your favorite wrestlers — John Cena, Bray Wyatt and more — in the WWE Live SummerSlam Heatwave Tour, 7:30 p.m. Saturday at Chesapeake Energy Arena, 100 W. Reno Ave. Tickets are $15-$95. Call 800-745-3000 or visit ticketmaster.com.
Saturday