Willie Nelson, Alison Krauss and Jason Isbell
Sorry, other shows. Any time Willie Nelson comes to town, it's just gonna be our pick. That's the way it goes. Not to mention, the country icon is bringing Alison Krauss and Jason Isbell with him, so we really were left with no other options. See the acclaimed and beloved singer-songwriters perform in an outdoor setting (because, you know, it's Willie) 7 p.m. Wednesday, July 9 at The Zoo Amphitheatre, 2101 NE 50th St. Tickets are $39.50-$99.50. Call 602-0683 or visit thezooamphitheatre.com.
Wednesday, July 9
A Hard Day's Night
The Beatles were fairly successful at the whole music thing, but they were pretty good at the movie thing too. A Hard Day's Night — released at the peak of Beatlemania — is arguably the band's most iconic big-screen adaptation, detailing its hectic lifestyle and the flat-out insane people who stalked the English icons on tour. See the film 5:30 and 8 p.m. Saturday and 2 p.m. Sunday at Oklahoma City Museum of Art, 415 Couch Drive. Tickets are $7-$9. Call 236-3100 or visit okcmoa.com. See our story on page 47.
Saturday–Sunday
Bigstock®
Freedom Fest
Freedom Fest
As the iconic American film Team America: World Police so adeptly pointed out, freedom isn't free. But Freedom Fest, the two-day celebration of the good ol' U.S. of A., is as free as it gets. The event features live music, a children's parade, fireworks (duh) and more, beginning at 5 p.m. Thursday and 8 a.m. Friday at Yukon City Park, 2200 S. Holly Ave., and Chisholm Trail Park, 500 W. Vandament Ave., in Yukon. Call 350-8937 or visit cityofyukonok.gov.
Thursday–Friday
Bigstock®
Bricktown 4th Fest
Bricktown 4th Fest
We like our things big here in America — everything from our football stadiums to our McDonald's. That also includes our fireworks shows, and you won't find one bigger than the one at Bricktown 4th Fest. The event attracted about 5,000 people last year to the iconic district just east of downtown OKC, and with an array of live music, food and cold beverages, this year's promises to be bigger and better. The party begins 4 p.m. (with fireworks at 9:30 p.m.) Friday in Bricktown, at the corner of Sheridan and Oklahoma avenues. Admission is free. Call 236-4143 or visit bricktownokc.com.
Friday
MutzPhotography.com
Red, White & Boom
Red, White & Boom
Three cheers for Red, White and Boom, the musical celebration of all things America hosted by the OKC Philharmonic Orchestra and vocalist Mike Eldred. The show features a number of classic American favorites, and it concludes with one of OKC's finest fireworks displays (you know, the "boom" part). The concert begins at 8:30 p.m. Thursday, with fireworks at approximately 10 p.m., at Entertainment Plaza in State Fair Park, 3001 General Pershing Blvd. Admission is free. Call 842-5387 or visit okcphilharmonic.org.
Thursday
First Friday Gallery Walk
First Friday Gallery Walk
If your idea of celebrating Independence Day is by supporting local artists (and we won't fault you if it is), then check out the First Friday Gallery Walk, featuring 20 art galleries and more than 75 artists, including Darby Perrin, one of the top aviation artists in the country. Get to walkin' 6-10 p.m. Friday and noon-5 p.m. Saturday in the Paseo Arts District, between NW 30th and 27th streets and Walker and Hudson avenues. Admission is free. Call 525-2688 or visit thepaseo.com.
Friday-Saturday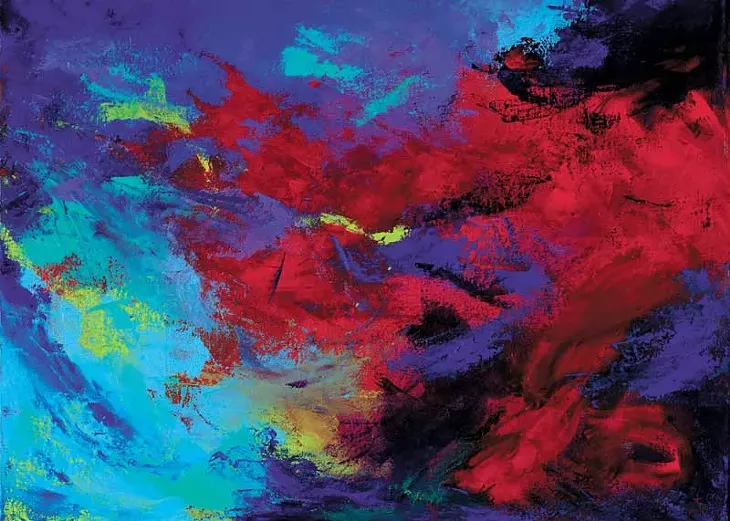 Freedom of Expression
There are few things we value more dearly in this country than the First Amendment (that is, of course, why it was the first). Freedom of Expression, a collaborative new exhibit by abstract painter Theresa Hurt and metal sculptor Basil Martin III, celebrates this idea with its thought-provoking interpretations. The exhibition opens Friday and runs through July 26 at In Your Eye Studio & Gallery, 3005-A Paseo St. Admission is free. Call 525-2161 or visit inyoureyegallery.com.
Friday–Wednesday, ongoing