Not much is absolutely certain in this world, but one thing we can guarantee is that everyone reading this has had a mother. If you are lucky enough to still have a mom or motherly figure in your life, then you should already know how important it is to show your appreciation. With Mother's Day coming up May 13 (go ahead; we'll wait for you to add a reminder to your phone calendar), here are several local shops properly equipped to put a smile on her face.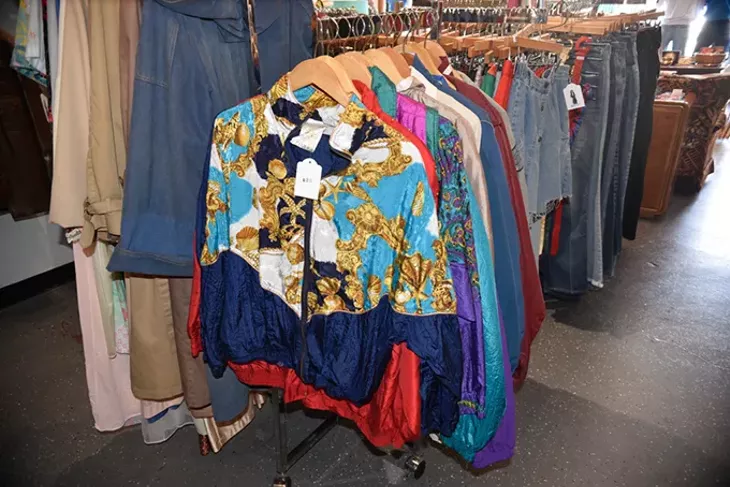 Ben Luschen
The Vintage Ladye
The Vintage Ladye
3709 N. Western Ave.
thevintageladye.com
405-225-1080
Let's hear it one time for all the moms with an existing appreciation for the vintage chic. Eponymous shop owner Ladye keeps her small Western Avenue storefront chock-full of nostalgic treasures. The Vintage Ladye is a treasure chest of '80s and '90s clothing for women and men. But the shop has more to offer than just throwback suede jackets and floral pattern shorts. A wide selection of jewelry and handbags complement some select pieces of yesteryear decor. At a relatively low price point, The Vintage Ladye is a place to find a unique gift on a limited budget.
La Baguette Bistro
7408 N. May Ave.
labaguettebistro.com
405-840-3047
Is there anyone out there who does not like La Baguette? We are not quite sure if it is even possible, which is why the French bistro and bakery is a nearly fail-proof gift option for Mother's Day. Your mother is a sweet lady (from what we've heard, at least), so it's only natural to celebrate her sweetness with one of the bakery's fine cakes, pastries or macarons. Or consider grabbing a reservation for one of the hottest Mother's Day brunches around.
Cayman's Clothiers
2001 W. Main St., Norman
shop-caymans.com
405-360-3969
For years, Cayman's has been known as a Norman clothing staple, and little has changed regarding that reputation. The store carries a number of well-known brands, including Tory Burch, Kendra Scott, Rustic Cuff, Sam Edelman and rag & bone. But in recent years, Cayman's has developed into a more well-rounded store. Inside, shoppers will find a good selection of furniture and home decor alongside a mix of lifestyle-oriented inventory.
Le Visage Spa & Wellness
3700 W. Robinson Ave., Norman
levisagedayspa.com
405-321-3223
Give Mom a little break from her daily child-wrangling duties with a trip to Le Visage Spa & Wellness. It's a place where she can take off her many dutiful hats and get lost in a relaxing massage or body polish. A hydradermie facial or paraffin hand treatment will have her feeling properly restored and pampered. The client is always Le Visage's No. 1 priority, so any mother can feel free to bask in the spotlight of attention and custom comfort that can't quite be replicated at home.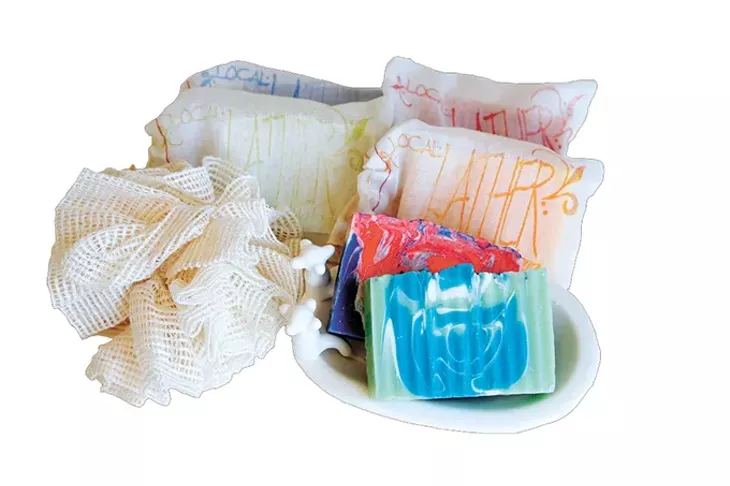 Gazette / file
Local Lather Soap Shop
Local Lather Soap Shop
1901 Northwest Expressway
locallatherok.com
917-605-8027
If one were to just buy their mom a bar of Dove soap, it might lead her to believe one was making a statement on her personal hygiene habits. But buying her one of the fine handcrafted soaps from Local Lather is a whole other animal. A stop by its Penn Square Mall south entrance booth reveals a rainbow of colorful, fragrant suds-makers and lotions. All of Local Lather's products are made with sustainable, all-natural ingredients, so no one has to leave the shower feeling environmentally dirty.
Ben Luschen
Waters Edge Winery
Waters Edge Winery
712 N. Broadway Ave.
wewokc.com
405-232-9463
Oklahoma does not have the strongest reputation as a wine-producing state, but sampling the locally made wines at Waters Edge Winery might alter some preconceived notions. Good fermented grapes are not the only reason Waters Edge makes for a good Mother's Day stop. The shop prints custom wine labels with several mom-centric designs available. It also sells wine-flavored ice creams with flavors like red raspberry chardonnay and chocolate cabernet. Talk about a great pairing!