Mother's Day is Sunday. This year, celebrate Mom, the woman who helped make you everything you are, by doing something thoughtful and unique. Take her shopping, share a salon day or find a gift that lasts longer than a bouquet of flowers — unless that's what Mom wants on her special day.
By Gazette staff
Garett Fisbeck
Monroe Salon and Spa in Oklahoma City, Wednesday, April 20, 2016.
Monroe Salon and Spa
5740 N. Classen Blvd.
405-340-8190
Give her a break. She spent all those years helping you be the best you could be. Give her permission to look good, feel better and take some time to pamper herself. Purchase a $100 gift card at Monroe Salon and Spa and receive a gift for yourself (or a bonus gift for another mother in your life). The promotion runs through Saturday.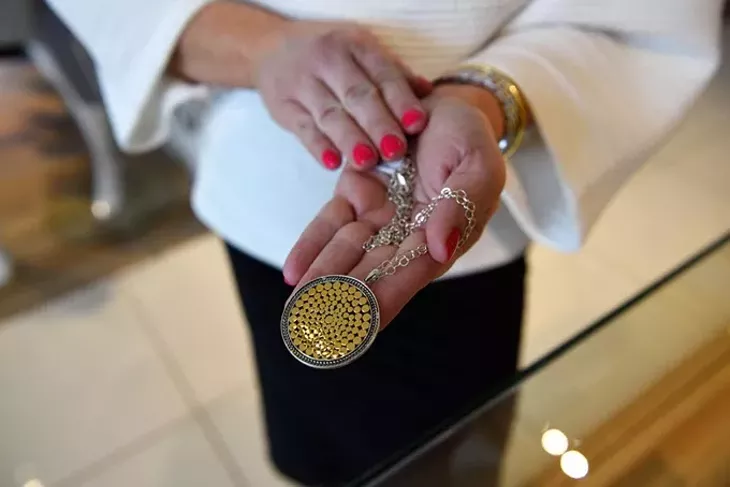 Garett Fisbeck
Kathy Kamei jewelry CK & Co. in Oklahoma City, Wednesday, April 20, 2016.
CK & Co.
6429 Avondale Drive
405-843-7636
Do something unique and interactive with and for Mom. CK & Co. hosts a meet-and-greet with Kathy Kamei, designer and CEO of the jewelry line that bears her name, Wednesday, May 4 and Thursday at the store in Classen Curve. Kamei creates sterling silver and two-tone 18-karat gold overlay vermeil works hand-crafted by artisans in Bali.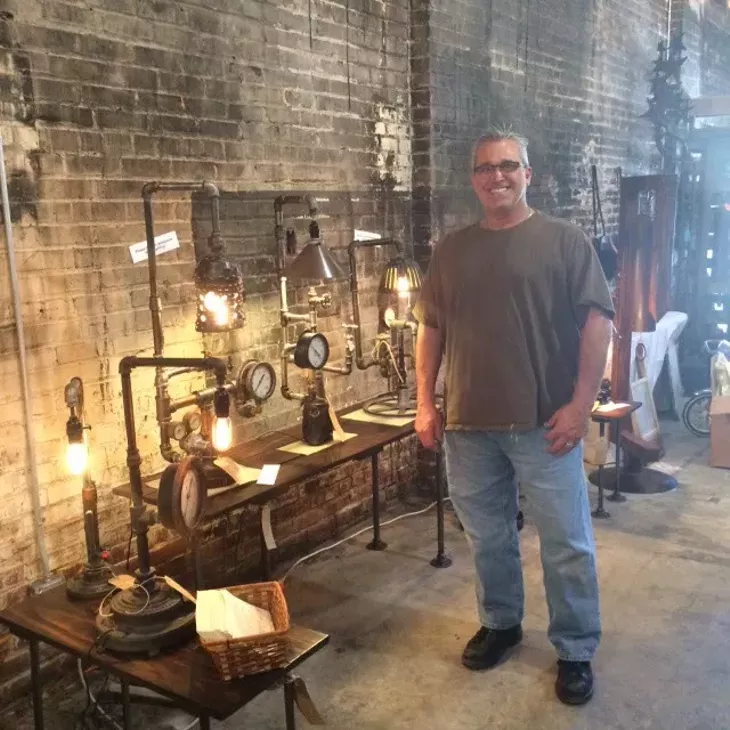 Tommy Rock Collection
steampunkandindustriallighting.com
580-302-4003
Buy Mom something extraordinary. Tommy Paone was born in Long Island and raised in the Bronx, and he makes his home — and gorgeous, durable steampunk lighting — in Weatherford. His Tommy Rock Collection of industrial table and desk lamps rescues oilfield drill bits, disc brakes, cast iron, gears, pulleys, old gauges, shut-off valves, vintage household items and more. He imbues them with light and beauty. His work adorns homes, offices, businesses and even the desk of a state representative at the Oklahoma State Capitol.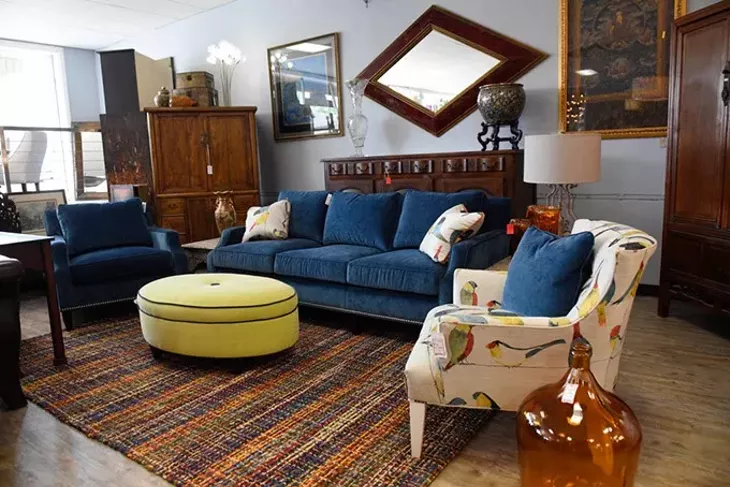 Garett Fisbeck
K&N Interior Consignment in Oklahoma City, Wednesday, April 20, 2016.
K&N Interior Consignment
3704 N. Western Ave. | 405-521-0012
2229 NW 138th St. | 405-749-3500
Find more than just what Mom needs; find what she wants. With more than 20,000 square feet of combined showroom space, K&N Interior Consignment shops offer new and unique high-end consignment furniture, home accessories, lighting and custom bedding and draperies.
Garett Fisbeck
CocoFlow bon-bons and truffles at Trochta's Flowers & Garden Center in Oklahoma City, Wednesday, April 20, 2016.
Trochta's Flowers & Garden Center
6700 N. Broadway Extension
405-848-3338
If Mama wants flowers, get her the best. Complement the bright, seasonal bouquet with Trochta's exclusive CocoFlow bonbons or truffles crafted specially for the florist by Oklahoma City-based chocolatier CocoFlow. Five-, nine- and 12-piece assorted bonbon gifts and four-piece truffle sets are available.
Print headline: Mother's Day