This year is entering its final act. For many, that means it is almost time to climb into the attic to drag out those dusty old boxes of holiday decorations only to discover too many bulbs on your favorite string of lights are burned out. There are myriad local options for those looking to update or retool their stockpiles of Christmas and holiday decor. Some even allow shoppers opportunities at charity and seasonal cheer while they shop. By Gazette staff | Photos Garett Fisbeck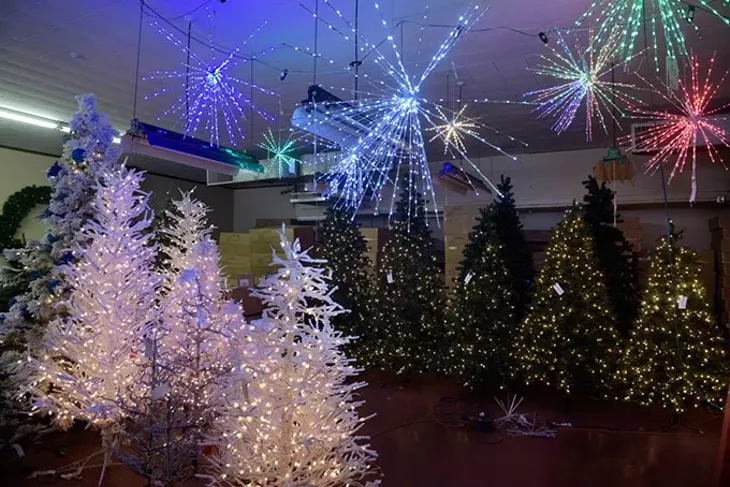 Garett Fisbeck
Christmas Direct in Oklahoma City, Tuesday, Oct. 25, 2016.
Christmas Direct OKC
607 N. Broadway Ave.
christmasdirectokc.com | 405-601-8471
If waiting till after Thanksgiving to submerse yourself in the Christmas season sounds like a torturous waste, try spending some time inside Christmas Direct, a place second only to Santa's workshop in Yuletide cheer. This store has shoppers' residential and commercial holiday lighting needs covered, including a wide selection of wreaths, garlands and other decorations. Christmas Direct has 30 years of experience selling top-of-the-line holiday décor.
Garett Fisbeck
Wash and Wares in Oklahoma City, Tuesday, Oct. 25, 2016.
Wash and Wares Vintage Treasures
3006 NW 23rd St.
washandwaresestateliquidations.com
405-702-5010
Vintage treasures abound in multi-faceted Wash and Wares, which will have your home fall- and holiday-ready in no time. The shop is known for its ever-changing selection of estate sale and household-liquidation items, adding an exciting wild-card element to your hunt for seasonal wares. Wash and Wares also caters to those more into do-it-yourself projects. Its workshop's retail booth comes equipped with paint and supplies ready for homemade festive decorations.
Goodwill Industries of Central Oklahoma
Many metro locations
okgoodwill.org | 405-236-4451
Don't underestimate the quality, wallet-friendly treasures that can be mined from inside Goodwill walls. It is a economical way to tie-up loose ends in your holiday planning, and with more than 20 retail locations in the metro, Goodwill can also be counted as one of the most convenient local shopping options. Mama always said the holidays are more about giving than receiving, so make Mom happy knowing 85 cents of every dollar spent helps fund Goodwill's charitable programs and services.
Garett Fisbeck
On the Edge with Skulls and Stones in Oklahoma City, Tuesday, Oct. 25, 2016.
On the Edge with Skulls and Stones
5924 NW 38th St.
405-652-9992
Not everyone is into the season's sweet elfin cheer. That's why Tim Burton made The Nightmare Before Christmas. Similarly, On the Edge offers alternatives to traditional holiday decor. Skull imagery can be seen throughout the shop, and several jewelry products on sale are made from real bone. Halloween might be over, but macabre beauty does not disappear after October.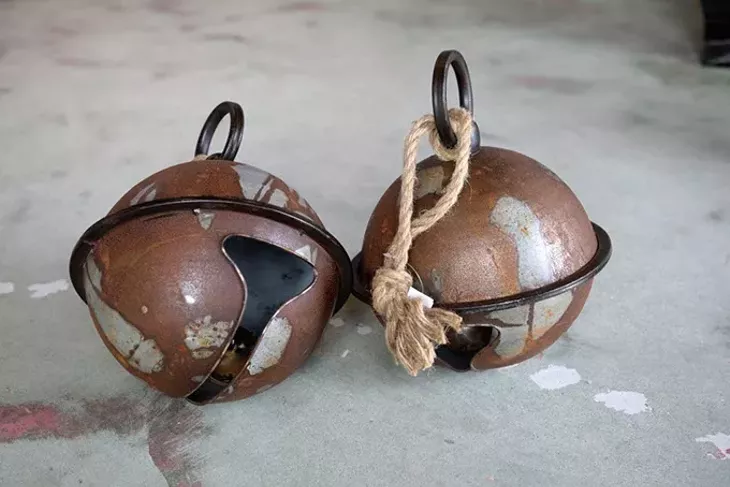 Garett Fisbeck
Mill Shop and Co-op in Oklahoma City, Tuesday, Oct. 25, 2016.
The Mill Shop & Co-Op
1117 Exchange Ave.
facebook.com/themillshopandcoop
405-602-6086
The Mill Shop boasts itself as a "bearer of all things ordinary," but the freshly opened retail outlet offers shoppers more than big-box holiday wares. A charming selection of ornaments, wire-brush Christmas trees, wrapping paper and cards greets all who enter. The Mill opened in mid-October and is a welcome presence in up-and-coming OKC Farmers Market District.
Mistletoe Market
1 Myriad Gardens
405-843-5668
It's a magical time that comes only once a year. Christmas? We were talking about Mistletoe Market, the annual three-day, pop-up shopping event enjoying its 22nd year. Junior League of Oklahoma-sponsored shop features holiday goods from more than 100 local and national retailers, and all proceeds benefit the organization's health and community efforts. More than $1.5 million has been raised through Mistletoe Market since 1994. Catch this year's event 9 a.m.-8 p.m. Nov. 10-11 and 9 a.m.-5 p.m. Nov. 12.
Print headline: Seasonal shopping