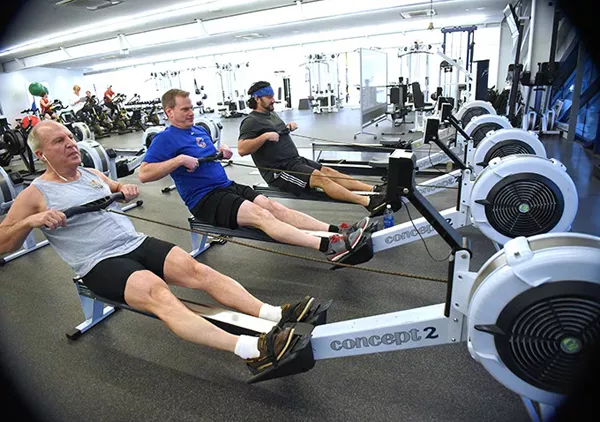 Boathouse District
725 S. Lincoln Blvd.
boathousedistrict.org
552-4040
A RIVERSPORT membership to the Boathouse District along the Oklahoma River in downtown OKC gives you access to fitness facilities, classes, rowing, kayaking, cycling and stand-up paddle boarding activities. You also can play on the SandRidge Sky Trail and Sky Slide, Air Express Zip Line and more. Single-day passes are $15, three-visit passes are $30, single monthly passes are $50 and a monthly family pass is $125.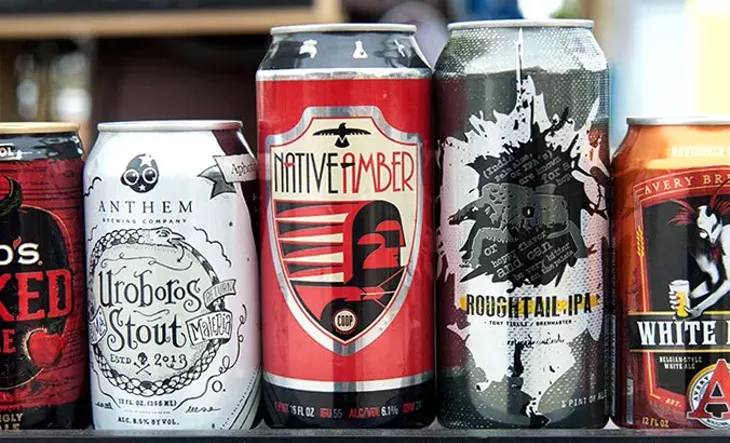 A sellection of beers available at Bleu Garten, FILE, 11-3-2014. Mark Hancock
The Bleu Garten
301 NW 10th St.
bleugarten.com
info@bleugarten.com
This is where springtime culminates. The Bleu Garten celebrates its seasonal opening this week, so you're welcome to roam the food truck park, play games like cornhole, sip any one of a multitude of craft beers and watch the sun set. Partners feature Vintage Canned Ham Photo Booth of Central Oklahoma, Jaxx + Hill Wandering Boutique (see our story on P. 27), Back Door Barbecue, The Hall's Pizza Kitchen, Ciao Wagon, Big Truck Tacos and many others. Check its website often for a rotating schedule of featured food trucks and mobile retailers.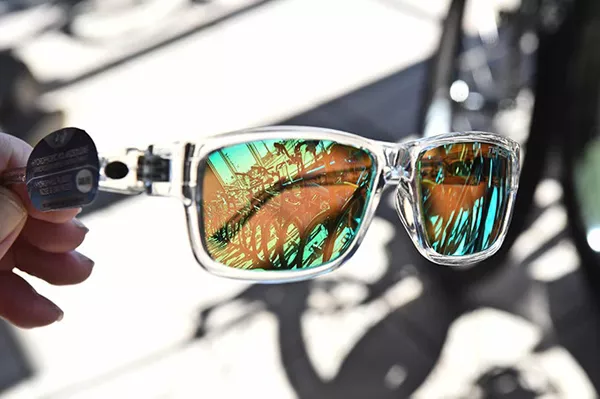 Mark Hancock
Get yourself some cool sunglasses for your bike ride, at Bike One in Norman, 2-17-16.
Bike One
159 24th Ave. NW, Norman
bikeone.us
573-7433
If you're outside, you'll be sweating. You'll also be squinting unless you're wearing proper eyewear to protect your vision and your safety. Find cool, custom-fitted sunglasses that stay put while you're out and about and just about any other accessory you might need for a bike ride by yourself, with friends or family. Bike One offers the state's largest selection of Trek and Giant Bicycles and all the gear you might need to go with 'em.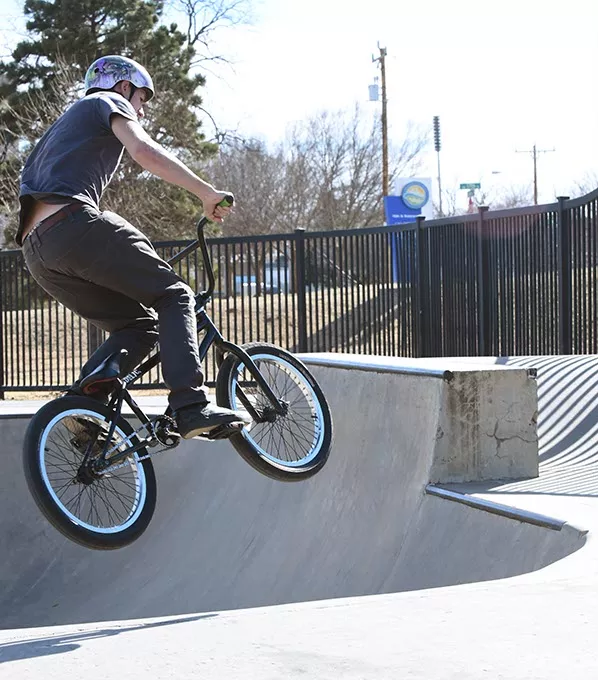 Mark Hancock
18 year old Brandon Michell wears his helmet when he goes for a fly on his bike at the Mat Hoffman Action Sports Park in Oklahoma City, 2-17-16.
Mat Hoffman Action Sports Park of Oklahoma City
1700 S. Robinson Ave.
okc.gov/parks/skatepark
297-2211
Core Extreme Sports
10467 N. May Ave.
corextremesports.com
286-5100
Skateboarding star Mat Hoffman was featured in ESPN's 30 for 30 series, and Spike Jonze and Johnny Knoxville featured him in their film The Birth of Big Air. The park named after him was named one of the Top 10 skate parks in the U.S. by National Geographic Travel Guide. Protective gear is required. Find boards, helmets, pads and more at Core Extreme Sports.
Pops
660 OK-66, Arcadia
pops66.com
928-7677
Pops includes possibly the largest pop bottle anywhere and the largest variety of sodas in the state. Pick up a six-pack of mix-and-match sodas to-go and some Route 66 memorabilia. While out that way, catch a scenic view of Lake Arcadia, located just 1.5 miles west, while sipping some soda and enjoying a golden-hued Oklahoma sunset.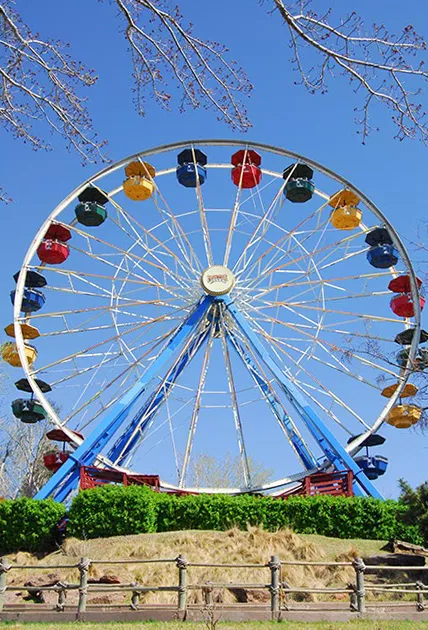 Mark Hancock
Pre-opening date Frontier City, 4-1-2011.
Frontier City
11501 N. Interstate 35 Service Road
frontiercity.com
478-2140
White Water Bay
3908 W. Reno Ave.
whitewaterbay.com
943-9687
Double-park season passes to Frontier City and White Water Bay start at $69.99 plus tax. A pass gets you into both parks during their 2016 seasons and offers benefits like early entry to concerts, free concerts, entry to Dive-in Movies events and more. Frontier City opens weekends beginning April 9 and daily May 30, and White Water Bay opens weekends beginning May 21 and daily May 30.
LA Sun & Sport
14201 N. May Ave., Suite 205
shoplasunandsport.com
752-2627
A new spring also means dumping that swimwear you bought three years ago and buying new, on-trend swimwear with confidence. LA Sun & Sport is OKC's only year-round swimwear retailer. It offers more than 20 lines of women's swimwear in sizes 32A-40G. It also carries men's swim trunks and t-shirts.
Print headline: Spring outside