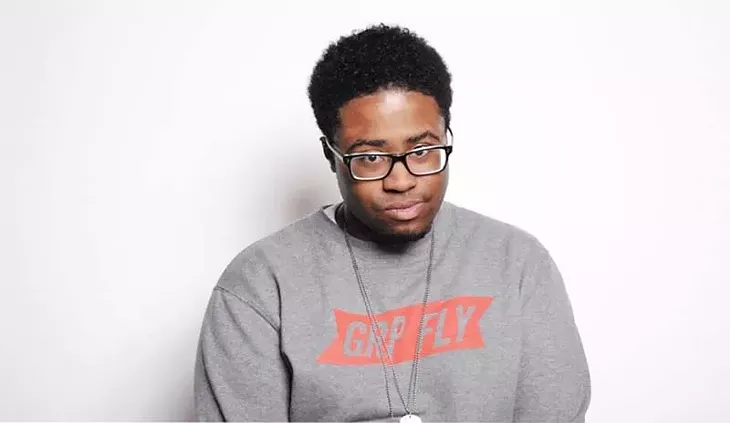 L.T.Z. with Jabee,
Frank Black & more
8 p.m. Saturday
The Conservatory
607-4805
conservatoryokc.com
607-4805
$7
Love, trust and Zion.
After an asthma attack put him in a coma for nine days back in 2001, those were the words that kept popping up in the prayer book left beside the hospital bed of a then-11- year-old L.T.Z. It felt like a sign.
Born Tony LeSure, the Oklahoma City native had rather arbitrarily used L.T.Z. as something of a placeholder for himself, rapping along with the likes of Eminem and Jay Z as a young kid. For a spell, he viewed it as an acronym for Lil' Tony Zee, but after that scary brush with mortality, the three letters started to mean so much more.
"I used to have no clue what it meant," LeSure said. "I couldn't walk around and wasn't interested in television, so I would just read through that back, and those words — love, trust and Zion — they just sort of followed me around."
If L.T.Z.'s ascent into the rap game wasn't fate, it has been purposeful (impressing his older siblings' friends) and a long time in the making. It has served and suited him well — most of the time, at least.
"I remember getting suspended for mumbling the lyrics to 'Ten Crack Commandments,'" LeSure said, noting his affinity for Notorious B.I.G., Kanye West, Jay Z and MF Doom.
"It was fine. My mom thought it was hilarious. She was the one who bought me the CD."
LeSure befriended Beetyman — then a young, up-and-coming rapper himself — around the time of that asthma attack, and they were soon pushing each other to take hip-hop a little more seriously with each passing year. Eventually, the two were looped into the Puzzle People crew, which includes the likes of Jabee and Frank Black, both of whom are on Saturday's bill at The Conservatory with L.T.Z.
Fast forward to 2014 and the emcee has a number of mixtapes under his belt, including his most recent project, Slow Narrations of L.T.Z., which was released last summer.
With Slow Narrations and much of his previous material, LeSure favored a slower, smoother, R&B-divined style of production (courtesy of local producer Chips) that serve his narrative approach to songwriting quite nicely.
"I believe what sets me apart, no better and no less, is being a storyteller," LeSure said. "It's kind of a lost art."
And much of those stories come from here at home, be it Sooner basketball legend (and friend of his father) Wayman Tisdale or a certain convenience store.
"For the longest time in my life, I've never been more than six miles away from the 7-Eleven on 122nd and Penn.," LeSure said. "My rite of passage when I got my license was driving there on a Friday night and getting gas. That was like the club for me."
L.T.Z. is hard at work on his latest record, due this fall. After years of devoting bar after bar to letting the listener know who L.T.Z. is, he's now dead set on letting them know more about what he is about.