For more than 30 years, the annual Oklahoma History Conference has provided a rally point for those interested in state history.
Organized by Oklahoma History Center and Oklahoma Historical Society, this year's conference, Landmarks and Turning Points in Oklahoma History, runs April 27-29 at Woodward Conference Center, 3401 Centennial Drive, in Woodward.
"Most of our presenters are not academics," said Bob Blackburn, Oklahoma Historical Society (OHS) executive director. "They are people who have been interested in the subject, and they have a real passion for it."
The three-day event incorporates 18 formal sessions, conference luncheons, scenic tours, the Oklahoma Historical Hall of Fame awards luncheon and more.
Blackburn said the society makes it a point to invite speakers and moderators with passion and deep knowledge of a topic. Session topics include Gov. Henry Bellmon's 1965 signing of the Oklahoma Arts and Humanities Council into law, topography and turning points in state history, homesteading, small-town space pioneers, Oklahoma City's oldest neighborhood and others. Panelists hail from Tulsa, OKC, Moore, Muskogee, Vinita, Ponca City, Ada and Clearview as well as Arkansas, Texas and Iowa.
"This is something that someone has lived with and pursued," Blackburn said. "They are either a collector or an advocate or someone who has immersed themselves in this story."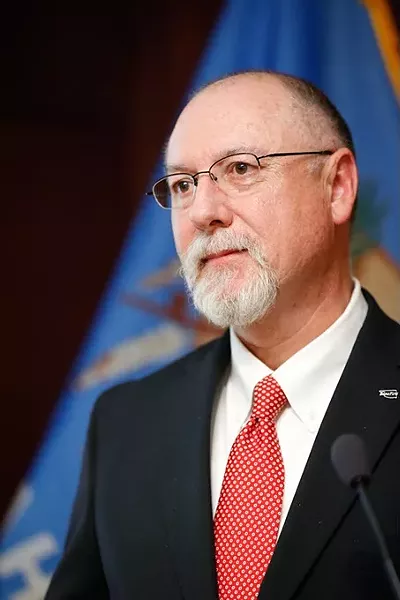 Steve Sisney
Oklahoma Humanities Awards at the Oklahoma History Center on Thursday, March 28, 2013 in Oklahoma City, Okla. Photo by Steve Sisney
Special presentations
Tom Love, cofounder of Love's Travel Stops & Country Stores, joins Blackburn for his session, The Love's Story, 11 a.m. April 28.
Love's family spans three generations in Oklahoma. Blackburn will show how Oklahoma's history coincides with the family's history.
Love and his wife Judy started the company in 1964 when they leased an abandoned gas station in Watonga. It has grown to include 370 retail sites in 40 states.
In 2015, Forbes ranked Love's No. 14 on its America's Largest Private Companies list.
Jay Hannah, a Cherokee historian and the executive vice president of financial services at BancFirst, speaks at noon April 28 during the event's annual conference luncheon. He will discuss his efforts to save the Beck-Hildebrand Mill in Delaware County.
Best speculation shows the grist mill was built around 1845 and was rebuilt around 1907 after a flood did extensive damage. During the Civil War, Confederate troops — and later, Union troops — used the mill as a key part of their supply operations.
In 2011, the Cherokee Nation bought the site to ensure a future preservation effort could be accomplished. Hannah's presentation updates those efforts.
The April 28 buffet-style dinner honors Western Swing Society Hall of Fame member Ron Hohweiler. He will perform later that evening.
Three bus tours also are available for conference guests.
April 27, a 1:30 p.m. tour traces the route of Custer and his troops to the Battle of the Washita. April 28, two afternoon tours offer views of Fort Supply and a modern wind farm or sites in historic Waynoka.
Blackburn said he is looking forward to another annual conference, as OHS and Oklahoma History Center see the "role of history in general as developing a sense of community."
"What do we share? What binds us together as a community?" he asked. "Because we are stronger together than we are divided."
Conference registration pricing varies by which tours, luncheons, receptions and other events a guest wishes to attend, Blackburn said.
Standard conference registration is $15 for OHS members and $20 for nonmembers. Learn more and register at okhistory.org/about/conference.
Conference registration deadline is noon Friday.
Oklahoma History Center is a division of Oklahoma Historical Society.
Print headline: History, centered, Landmarks and Turning Points in Oklahoma History lets guests delve into the Sooner State's past.