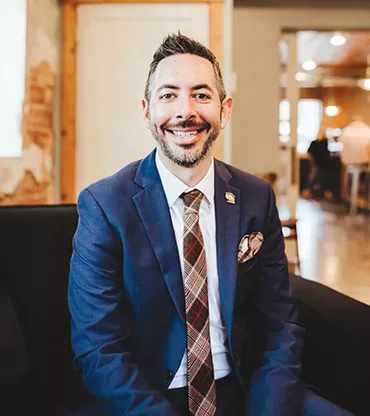 Alexa Ace
Andy Moore is executive director of Let's Fix This, a nonprofit organization dedicated to educating Oklahomans about government and helping them engage with local politicians.
Oklahoma's 28th governor took the oath of office last week, right before giving an inaugural address that echoed many of his campaign promises. But beyond getting a fresh face, Oklahomans want Gov. Kevin Stitt to look at issues that might be outside his agenda.
Mary Fallin was Oklahoma's governor for the past eight years. Much of the last decade involved Oklahoma struggling with budget crises that date back to the Great Recession, said David Blatt, executive director of Oklahoma Policy Institute.
"We saw a brief recovery but never saw funding levels recover to pre-downturn levels. Then we got hit with another round of severe budget cuts and shortfalls in 2016-2017," he said. "Across state government, we have seen deep and repeated cuts which have really affected the ability of most agencies to meet their obligations and serve the people."
Stitt is fortunate to be taking office at a time when the budget situation has improved due to a strong economy and bold decisions made by legislators last session, Blatt said.
"Really for the first time in almost a decade, the governor will not have to figure out how to scrape or pull together enough pennies from under the seat cushion just to pay the bills," he said. "So we really have an opportunity now to do some positive things and tackle some problems that have been long unaddressed."
Last year, during her final months in office, former Gov. Fallin topped the list of 10 least-popular governors in America with a 75 percent disapproval rating, according to a Morning Consult poll.
In some ways, Stitt still has a Mary Fallin agenda, said Richard R. Johnson, chair of political science at Oklahoma City University, but he is able to repackage it and talk about it in a more thematic way, especially as Stitt aims to make Oklahoma a "top 10 state."
"Having somebody who is somewhat aspirational makes us feel better," he said. "Mary Fallin was just never a real rah-rah person. She talked about aspirations, but she didn't necessarily have the ability to get people to buy in, where Stitt seems to have a little charisma."
Leave no family behind
In a broader sense, Blatt said the state's budget cuts disproportionately affected those low-income families who might lack access to good-paying jobs, adequate health care, childcare and transportation.
"We've seen a significant share of the population that has been left behind that is really struggling to make ends meet and get by week to week, month to month," Blatt said. "We haven't really seen a concerted effort to address the barriers that many families face."
Even in periods of economic prosperity, Blatt said certain groups of people continued to be overlooked. He said a focus on Oklahomans who have not benefited from periods of economic growth might be the most important thing for the governor.
"I think it's been a long time since the governor has looked at the working poor in particular and come up with real solutions to come up with better-paying jobs, improving skills and training, better access to child care," he said. "Those problems don't just solve themselves during periods when the economy is going well. We would certainly encourage Gov. Stitt to put a focus on low-income families and the working poor. Ask the question, 'What are the barriers and what is the strategy to tackle and solve them?'"
Another portion of the population Gov. Stitt should focus on is rural Oklahomans, Johnson said.
"With Stitt, one of the things that interests me from an electoral point of view is that he split the vote in Tulsa and Oklahoma City, but it's the rural areas that really put him in place," he said. "We have rural hospitals that are closing and Gov. Stitt has not talked about that specifically."
Johnson pointed to Pauls Valley Regional Medical Center as an example. The hospital was Garvin County's only hospital, and it closed Oct. 12.
"Now anybody who's in that area who needs emergency services is more than 30 minutes away," Johnson said. "I had a girl — I was talking about it in [a state and local government class] — who's from Idabel, and she said they have to go upwards of an hour just to get something as simple as a bone set, and that's scary. Drew Edmondson did talk about rural hospitals; Gov. Stitt didn't — and, again, he sort of owes his election to the rural areas."
One other rural Oklahoma hospital closed in 2018, bringing the total closures to four since 2010, according to Becker's Hospital Review.
Educate
Andy Moore is executive director of Let's Fix This, a nonprofit grassroots organization that aims to educate regular Oklahomans on the state's laws and policies. Let's Fix This is composed of people who want to better understand government and engage with state politicians to encourage solutions that benefit all Oklahomans.
In his role, Moore interacts with people who have varying knowledge on politics that want to better understand and engage with the government to advocate for those they care about. He said education, health care and criminal justice reform are some of the issues people raise often.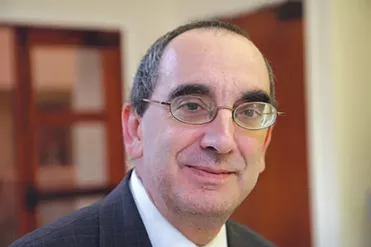 Provided
David Blatt is executive director of Oklahoma Policy Institute, a nonpartisan, nonprofit organization that advocates for fair and responsible public policies.
"I think this year, much like last year, education will continue to dominate the conversation," he said. "Our state made huge leaps and gains last year on education funding and realizing that it needs to be a priority. I really applaud all the teachers and parents who got out there and did things that were hard or scary to try to shine that light. I think we'll see some of that continue this year."
In 2018, teachers walked out of their classrooms and gathered at the Capitol for about 11 days to advocate for better education funding. The walkout ended April 12 after teachers and support staff won $6,000 and $1,250 raises, respectively.
Though the state has made progress on issues surrounding education, particularly with pay, Blatt said there is still work to be done when it comes to class sizes and staff.
"The pay raise that the Legislature approved last session was a critical first step, but school districts are still receiving over $150 million less in state aid funding than they were nearly a decade ago while serving more than 50,000 more students compared to a decade ago," Blatt said. "The first priority for education should be to increase money to districts so they can hire more teachers, more counselors, more librarians to reduce class sizes and to reduce some of the burden on teachers so we can recruit and retrain quality teachers."
Though education will continue to be a crucial issue for Oklahomans, the discussion will likely evolve from what it has been in the past. Education is the state's No. 1 function, Johnson said, and he would like to see a more concrete plan to addressing higher education in particular.
"One of the things I don't think Gov. Stitt has really focused enough on is higher education," Johnson said. "I mean, [University of Oklahoma] is kind of a mess right now, and if we want to do the top 10 aspirational sorts of things, one of the things I see lacking in his discussion is higher education. He tends to lump higher education in with, 'We're gonna do better with K-12' and education in general when higher education could be part of what he wants to do in terms of business. One of the most consistent problems we have in terms of drawing business is that we don't have enough college graduates, and that's something I'd like to see him address more concretely."
Protect & reform
Alexa Ace
Richard R. Johnson, chair of political science at Oklahoma City University, has been a professor at the university since 1997 and teaches most of the core American government courses.
Besides education, Blatt said the biggest issue for a lot of families is health care. In 2017, Oklahoma had the second-highest uninsured rate in the country, according to the U.S. Census Bureau.
"We have missed the opportunity over the past several years to expand coverage to working-age adults like has happened now in three dozen states," Blatt said. "Oklahoma has high rates of untreated mental illness and addiction, so we really need to expand access to health coverage."
Stitt has raised the issue of health care like a "traditional business Republican," meaning that he's skeptical of the high-rate increase in Medicaid outlays, Johnson said.
"One of the toughest issues for any governor is the Department of Human Services (DHS)," he said. "I mean, he talks about consolidating government, but perhaps DHS should actually be separated so we could actually look at its functions more specifically. It covers so much area that I think it's kind of like a forest-and-trees issue in terms of sort of deciding what has priority."
Much of the population is only starting to see how big of an issue mental health is, especially in conjunction with high suicide rates nationally, Johnson said. He also said Stitt has not been specific when it comes to discussing justice reform.
"How is he going to link justice reform to changes in the Department of Corrections?" he asked. "Because that's one of the areas, along with DHS, that's probably most in need of an acute reorganization, not only for making sure you get the most bang for your buck, but also in terms of lines of authority."
In 2016, voters passed State Questions 780 and 781, which worked together to reclassify certain property offenses and minor drug possessions as misdemeanors while funding rehabilitative programs like mental health and substance abuse treatment.
"With the passage of 780 and 781, I think we've made some great strides that that are very pro-Oklahoma in lots of ways and help better align our criminal justice system with the values of our state," he said. "I think we'll continue to see the evolution of that in the changes of penalties for certain nonviolent crimes, penalties for simple drug possession, especially around marijuana."
Govern effectively
Stitt based much of his campaign on the fact that he was a political outsider with more experience as a businessman leading his own mortgage company.
"It's going to be a steep learning curve for the governor and his team to understand state agencies," Blatt said. "I don't think that you can just come into state government and use lessons or practices from the private sector and just assume they will just work in government where you're not driven by profit motive. … But if the governor is able to identify areas where there are opportunities for innovation — for different kinds of thinking — there's certainly ways to make government perform better, certainly in Oklahoma."
One of the issues Stitt has discussed in the past is accountability from state agencies. He has said he will ask the Legislature for more power over agency boards and commissions, including the ability to hire and fire leaders.
"What he's called for is something every governor in the last 30 years has called for, which is more power to the governor to make appointments, more straight-line authority," Johnson said. "I can't argue with that. I mean, Oklahoma governors are among the 20 percent of the weakest governors in terms of power. … If he doesn't have the ability to hire and fire or some control over the budget, he's not going to be able to get the kind of influence he wants."
There are people on both sides of the political aisle who hope Stitt will take a look at the business of the state and identify things that are working and things that are not, Moore said.
"Gov. Stitt has made a point to talk about improving the efficiency of government, and so I hope that means that we're looking at the process of how the government works, looking for economies of scale, trying to leverage technology in ways we haven't in the past," Moore said. "I think the public kind of expects that, in the end, we will be able to do more with the money we have, and hopefully the economy continues to diversify and grow and we will have more revenue to spend."
Having a political outsider who isn't used to government could be a great opportunity to find ways to make Oklahoma work better, Moore said.
"After eight years of Gov. Fallin's tenure here, I think it's a great opportunity for our state to turn over a new leaf for Gov. Stitt to listen to the people and not just the parties," he said. "I hope that means a turn towards openness and transparency. I hope it means a turn towards improving access to services and information that the public pays for. And I hope that means a focus on getting Oklahoma to where we want to be, not just next year but 10 or 20 years from now, and really improving on some of those state rankings that we seem to be habitually at the bottom of."