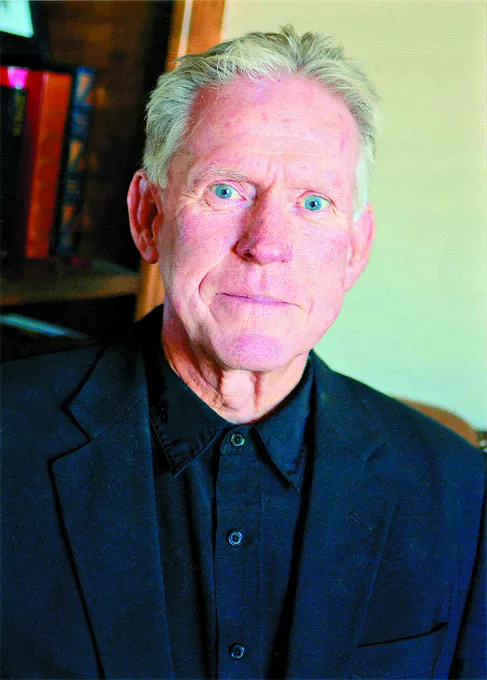 Some people have baseball in their blood. Stanley Beesley is one of them.
"My brother, when he was 13 years old, took the clipboard from the maternity nurse in Yale, Oklahoma, and named me for his two favorite baseball players: Stan Musial and Warren Spahn," Beesley said. "Much of my youth was getting into unreliable cars and traveling on a road trip to either play baseball or to watch baseball."
Beesley's various passions came together in the form of his third book, The Last Man to Hit .400: A Love Story, released Sept. 1 by Pegasus Books.
The Last Man to Hit .400 follows journeyman Paul Demeter through the lens of his 17-year-old daughter Sylvia as he transforms the world of baseball and she attempts to uncover the truth.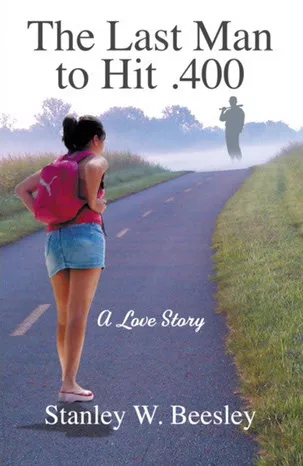 Sylvia's complex relationship with her father, who abandoned her when she was young, informs and drives her desire to tell Paul's story.
"She's got the inside track," Beesley said, "She loves/hates him, and she's going to expose him as a fraud and write the greatest sports story of all time."
Batting .400 in baseball is an achievement surrounded by myth and athletic glory.
"I've always been fascinated by the most sacred mark in all of sports. … It's the hardest thing to do," Beesley said.
Over the course of his life, Beesley has seen baseball lose significant cultural impact.
"Baseball used to be the national pastime," he said. "The steroid era and free agency [have] diminished baseball, and now, baseball is almost an afterthought."
The Last Man to Hit .400 explores a hypothetical resurgence in baseball, acting as the kind of story that is now a rarity.
"If some marginal player had a miracle year, it would bring baseball back," Beesley said. "It would energize the country."
In a world rife with drug testing and fraudulent performances, the price of fame for top-tier athletes is often an equally high level of scrutiny and distrust.
In Beesley's book, Paul Demeter divides the country into thirds: those who think he is a hero, those who have been pulled in by the media cycle and those who know he is cheating.
"The reason he's able to do it is the whole story," Beesley said.
Play ball
Sports narratives often serve as vehicles for larger stories of human experience.
"People are going to look at the title and think, 'It's just baseball,'" Beesley said. "No. It's a love story."
The stories that exist behind great feats of athleticism are often just as important as the final score.
"We're a country that loves sports. That's why you don't get just statistics and box scores," Beesley said. "That's why they have sideline reporters."
Beesley's lifelong love of reading and writing allowed him to craft a sports story that moves outside the baseball diamond.
He came from a family of teachers, and his experiences with education in small-town Tecumseh fostered his creativity.
Reading provided Beesley, who was often sick as child, with an escape.
"That's the way I got out of work," he said. "My nose was always in a book. The only subject I was really good at was English. I had really good, basic Oklahoma teachers who appreciated great art, great literature."
After a failed attempting at writing a novel in Paris, Beesley became a teacher back in Oklahoma.
"I had a young family, and I coached, and I taught and I drove a bus," Beesley said.
He made time to write, though.
"I would get up at 5 in the morning, bleary-eyed, and would work," he said.
While his job as a teacher prevented Beesley from writing full-time, his life provided him with plenty of experiences that, in turn, fueled his authorial ambitions.
He drew on his years of teaching and coaching in order to better write from Sylvia's perspective.
"I'm a father. I'm a grandfather. I taught and coached girls and young women for 40 years," Beesley said. "You have to read and listen and observe."
After his years of teaching, Beesley now devotes himself to writing full-time.
"It's a blast," he said.
The most rewarding part of writing, Beesley said, comes on the days when he leaves the desk thinking he "knocked it out of the park."
The Last Man to Hit .400 is available on amazon.com and in bookstores.
Print headline: Sacred swing, A new book by Oklahoma author Stanley Beesley turns the spotlight back on baseball and its highest achievement.