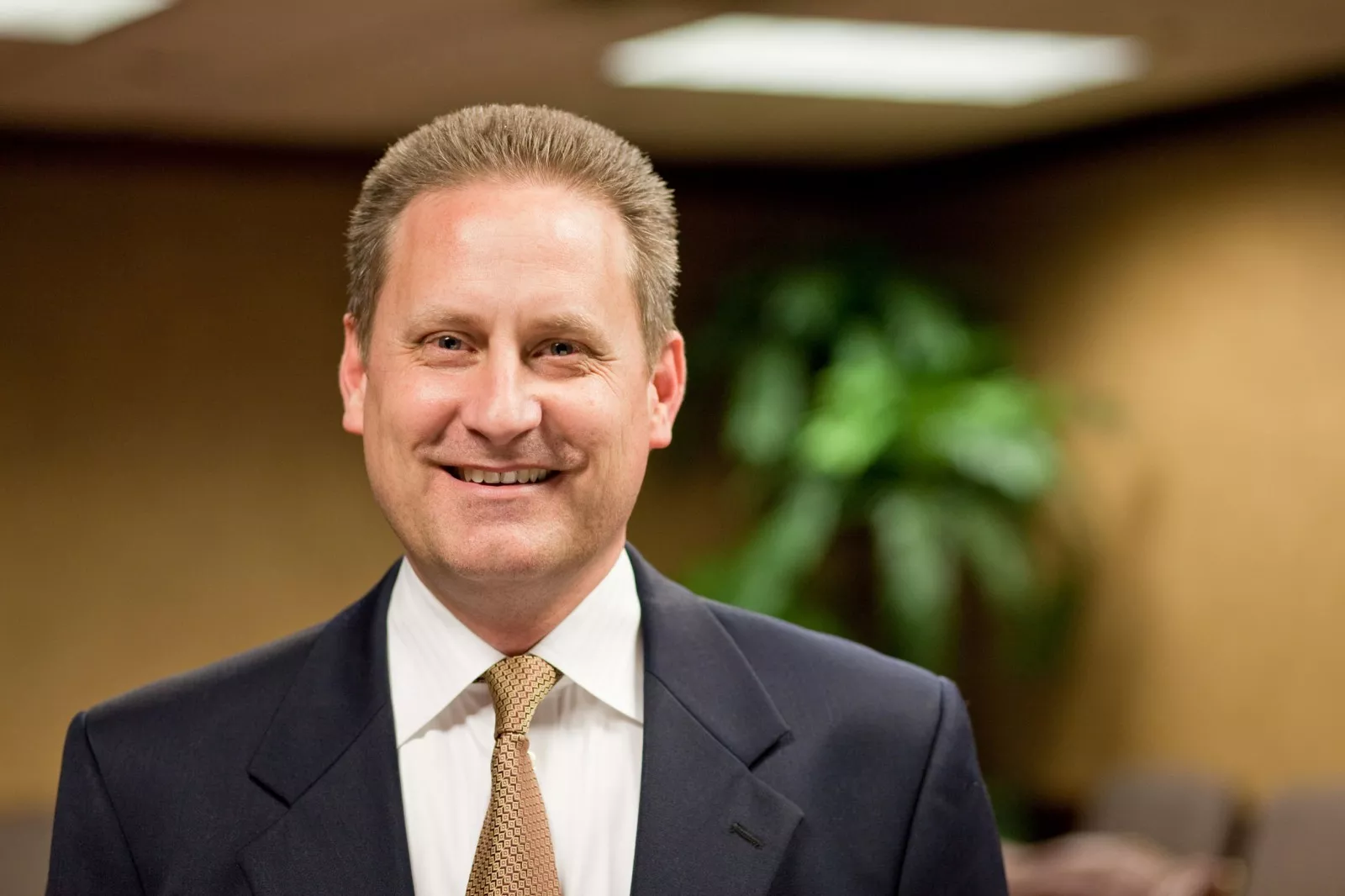 Provided
Steve Green
Steve Green has high aspirations for his new high school Bible curriculum.
"We have the most ignorant population ever ... because we aren't teaching [the Bible] in our schools," Green said last year after receiving the National Bible Association's John M. Templeton Biblical Values Award.
"This nation is in danger because of its ignorance of what God has taught. If we don't know it, our future is going to be very scary. We really want to be in the high school level because we want to reach as many as possible."
Green's quest to bring the lessons of the Bible to every high school student will begin next fall when an elective course is offered at Mustang High School. The curriculum was developed by a team of scholars organized by Green and his Museum of the Bible.
"Someday I would argue that it should be mandated," Green said about his curriculum. "Here is a book that has impacted the world like none other and you are not going to teach it?" The Mustang Public School Board recently voted to approve the elective Bible course. Green did not return a request for comment. However, while accepting the Templeton award last year, he spelled out his mission to bring the lessons of the Bible to every high school.
Green, who is president of Oklahoma City-based Hobby Lobby and son of store founder David Green, has been no stranger to wearing his Christian faith on his sleeve. Hobby Lobby stores close on Sunday and Wednesday nights to allow employees to attend church, and the company regularly donates to Christian ministry projects. Those actions are not uncommon for a corporation based in America's Bible Belt, but Green's missional approach has come in conflict with the government in ways that some believe challenge the separation of church and state.
"A course devoted solely to Bible study presents significant risks of unconstitutional religious instruction and could expose the school district to costly, time-consuming lawsuits," said Ayesha Khan, legal director of Americans United for Separation of Church and State (AUSCS).
AUSCS issued a letter last week to the Mustang school board arguing that the class taught the Bible from a religious perspective and conflict with the law could not "be avoided by dressing the course in secular clothing."
A copy of the curriculum, which was given to Oklahoma Gazette by the American Civil Liberties Union (ACLU) of Oklahoma, prefaces the course by saying it isn't designed to "create an argument" over the existence of God. However, the curriculum does teach biblical facts within the prism of a living God and teaches the Bible from a Western Christian perspective.
In a column for Religion News Service (RNS), David Van Biema wrote that an objective study of the Bible is allowed in public schools. RNS is a Washington, D.C., based news agency that reports worldwide on ethics, religion, moral and spirituality issues.
"Contrary to popular assumptions, there is nothing unconstitutional about teaching about the Bible in public schools," Van Biema said. "The same Supreme Court ruling that outlawed school-sanctioned prayer in 1963 qualified that 'Nothing we have said here indicates that such study of the Bible … when presented objectively as part of a secular program of education, may not be effected consistently with the First Amendment.'"
'A faith walk' Oklahoma leads the nation in the percentage of residents who claim to be evangelical Christians (53 percent), according to the Pew Research Religion & Public Life Project Religious Landscape Survey. The high rate of evangelicals doesn't preclude Oklahoma from its share of church-and-state debates, but Christian causes seem to encounter little resistance from the state's top lawmakers.
"It's almost like a faith walk getting into here," Mike Jestes, former executive director of Oklahoma
Family Policy Council, said about the ease in bringing faith-based initiatives to the state Capitol.
Jestes helped coordinate a National Day of Prayer event at the state Capitol last week and remarked on the state's openness to Christian themes and legislation.
"It's not like this in other states," Jestes said. "We are blessed [in Oklahoma]."
So far, Green's Bible curriculum has drawn ire from out-of-state organizations, which is generally the norm with other expressions of Christianity at public institutions.
The placement of a Ten Commandments monument at the state Capitol resulted in a proposal by the New York-based Satanic Temple to donate its own monument on the Capitol grounds of a goat-headed demon. The Capitol has stopped the placement of monuments pending a lawsuit from the ACLU, but Satanic Temple organizers say they plan to bring the monument here anyway.
Religious battleground Bibles in schools and the Ten Commandments at the Capitol are examples of Oklahoma's embrace of Christian culture, but they are also issues that spur debate over the idea of separation of church and state.
While certain organizations like the ACLU and AUSCS might be willing to engage state leaders in that debate, Oklahoma's embrace of Christian expression might only intensify, especially since many state leaders believe their faith is under attack.
"There is a war on Christians," said Rep. Bobby Cleveland, R-Slaughterville, when promoting a bill this year that would permit teachers and students to say, "Merry Christmas."
"Anyone who would deny that is not paying close enough attention."