Some of the best March activities available take place within or not far from the metro. Area museums, venues and parks offer some amazing options that will keep young people engaged and excited about art, science, nature and exercise.
Oklahoma City Zoological Park and Botanical Garden Day Camps
8:30 a.m.-5:15 p.m. Monday-March 17
Oklahoma City Zoological Park and Botanical Garden
2101 NE 50th St.
$25-$45
Color-code your knowledge about the animal kingdom during these bright and informative day camps that break down the behavioral characteristics of animals based on their color palette. Monday features red and yellow, which are warning signs; Tuesday shows off orange and pink animals that tend to strut their stuff; March 15 showcases some of the zoo's rarest inhabitants with blue and purple; the black and white display March 16 shows what some monochromatic animals are hiding; and March 17 focuses on the green and brown critters that camouflage their way to safety.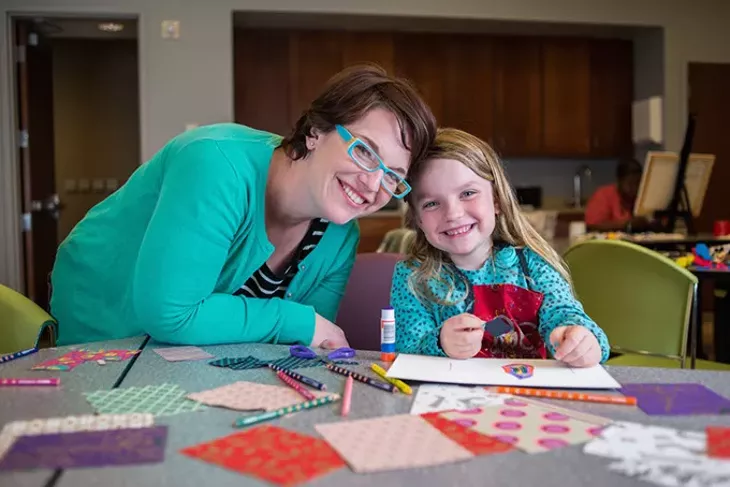 Oklahoma City Museum
of Art Spring Break Camps
9 a.m.-4 p.m. Wednesday-Friday,
Tuesday-March 17
Oklahoma City Museum of Art
415 Couch Drive
405-278-8213
$120-$130
Oklahoma City Museum of Art offers classes for ages 6-8 and 9-12 geared toward the skill levels and interests of each age group. In the Island Explorers class, participants will study art about the tropics from OKCMOA's collection and then create their own art with mixed media, closing out with a Friday reception to show off their work. In the older class, Photographing Downtown OKC, students will tour the downtown area surrounding the museum and discover the varied and historic architecture of the district.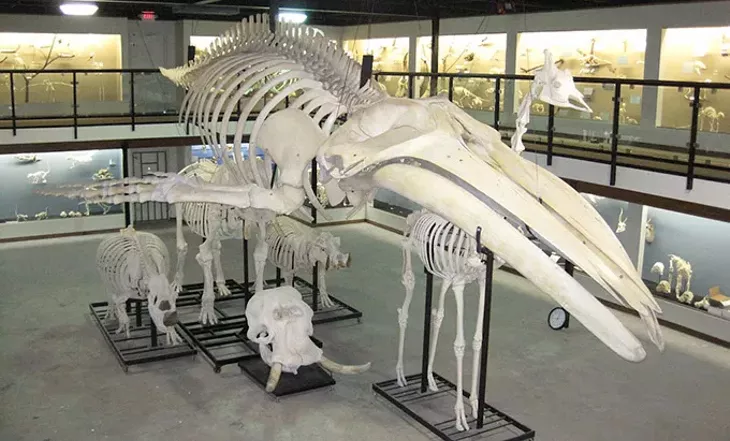 Spring Break at the Museum
of Osteology
8 a.m.-5 p.m. Wednesday-March 19
Museum of Osteology
10301 S. Sunnylane Road
405-814-0006
$7-$8
No bones about it, the Museum of Osteology contains a ton of activities for burgeoning biologists and kids who just like to get the creepy crawlies from studying skeleton articulation, bugs and other super-cool natural phenomena. Each day will feature story time, crafting activities and food trucks, though probably not any bone marrow shooters. Don't be blinded by science — open your eyes.
Science Museum Oklahoma
Truth in Fiction Camp
9 a.m.-4 p.m. Monday-March 17
Science Museum Oklahoma
2020 Remington Place
405-602-6664
$225-$250
Real science can be found in favorite pop-culture characters, and the Truth in Fiction camp offers an exploration of the scientific principles behind Star Trek, Spider-Man, Wonder Woman, Guardians of the Galaxy and Pokémon. Classes are broken down into grades 1-3 and 4-6, and each class is geared toward the students' pop-cultural interest and skill sets.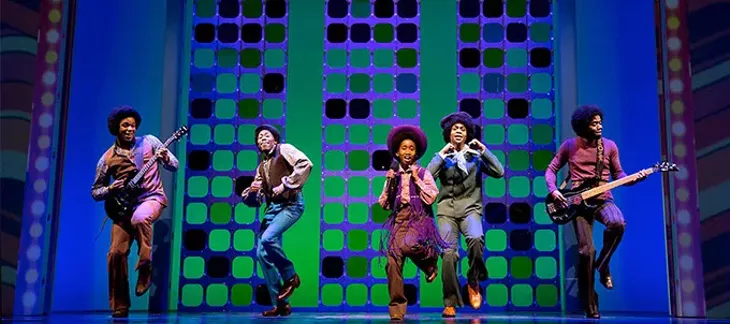 Motown: The Musical
7:30 p.m. Thursday, 8 p.m. Friday,
2 p.m. and 8 p.m. Saturday,
2 p.m. and 7 p.m. Sunday
Civic Center Music Hall
201 N. Walker Ave.
405-297-2264
$23.84-$93.45
OKC Broadway presents the story of how Motown founder Berry Gordy created a barrier-breaking and entirely universal soundtrack for the 1960s and beyond. Featuring 40 songs by such legends as the Jackson 5, Smokey Robinson and The Miracles, Marvin Gaye, The Temptations, The Four Tops, The Supremes and more, Motown: The Musical is a great way for young people to discover some of the best pop music of the 20th century and see that there really "Ain't No Mountain High Enough."
100th Annual OKC Auto Show
10 a.m.-6 p.m. Friday, 10 a.m.- 9 p.m. Saturday, 10 a.m.-6 -p.m. Sunday
Bennett Event Center
State Fair Park
3001 General Pershing Blvd.
Free-$10
OKC Auto Show has come a long way since it showed off the new 1917 models.?To celebrate the 100th anniversary, the event will feature a recreation of the original Oklahoma City Auto Show. The display will feature 44 century-old vehicles provided by Sooner Region Horseless Carriage Club of America. But then there's plenty to get car lovers who prefer more recent vintages into high gear, including 400 new cars on display and test drives (adults only — sorry, kids). If your child spends most of their morning commute to school pointing out makes and models, the OKC Auto Show is a must.
Oklahoma City Parks
and Recreation Camps
8 a.m.-5 p.m. Monday-March 17
Foster Recreation Center
614 NE Fourth St.
Southern Oaks Recreation Center
400 SW 66th St.
405-297-2211
$80-$175
OKC Parks and Recreation offers two distinctly different experiences for Spring Break. With Get Ready, participants to deal with spring weather in Oklahoma, including preparedness for thunderstorms, fires, tornadoes and floods and setting up a home safety plan. For Outdoor Wilderness, children will take a hike, climb a rock, identify plants and animals and learn outdoor safety skills at places like Bluff Creek Park, Lake Stanley Draper and Climb Up climbing silos.
Sam Noble Museum
Spring Break Escape
Monday-March 17
Sam Noble Museum
2401 Chautauqua Ave., Norman
405-325-4712
Free-$8
Sam Noble Museum always puts together a great slate of spring break activities free with museum admission and broken down into themed days. This year, it starts off the week with Wild About Water, featuring all kinds of water-based mammals, fish and amphibians as well as crafts, demonstrations and a performance by Sugar Free Allstars. Tuesday features The Sky's the Limit!, which showcases birds, flying mammals, insects, butterfly migration and kite flying. March 15 is Down to Earth, which explores animals that live in the ground, fossils and an insect adventure. Learn about planets, constellations and things celestial on March 16 with Out of This World! On March 17, Celebrating Culture studies the wide-ranging customs and traditions of Native Americans.
OKC Improv for Teens
2 p.m. Sunday
Ronald J. Norick Downtown Library
300 Park Avenue
405-231-8650
Free
Want to learn how to "Yes, and…"? Improv comedy is hot right now, with coastal groups such as Upright Citizens Brigade supplying many of the comic actors currently working on television. But it can also help teenagers hone their ability to think on their feet, fine-tune their social skills and overcome a fear of public speaking. OKC Improv will help students tap into their comedic instincts while working cooperatively with a team of other players.
Adventure Week at
Myriad Gardens
10 a.m. to 2 p.m. Monday-March 17
Myriad Botanical Gardens
301 W. Reno Ave.
405-445-7080
$8-$18
The beauty of Myriad Botanical Gardens comes alive for spring break as children and parents take part in crafting and workshops and go on scavenger hunts inside Crystal Bridge Tropical Conservatory. The themes change every day, so whether a child wants to pop in for a single visit or make it a full week, there are plenty of exciting activities. Parents must accompany their children during their time at Adventure Week.
Riversport Adventures Oklahoma City Spring Break Ultimate Adventure Camps
8 a.m.-4 p.m. Monday-March 17
Oklahoma City Boathouse District
800 Riversport Drive
405-552-4040
$175-$300
With activities at both the Oklahoma City Boathouse District and Lake Hefner, Riversport Adventures Oklahoma City offers introductions to kayaking, canoeing, stand-up paddle boarding, zip lining, the SandRidge Sky Trail and the Riversport Rapids Whitewater center. In addition to just getting out and enjoying the start of spring, participants will learn balance, test agility and build strength.
Spring Break Skate Lessons
6-9 p.m. Tuesday-March 16
Skate Galaxy
5800 NW 36th St.
405-605-2758
$6
Beyond the inarguable thrill of cruising around a strobe-lit floor while the DJ blasts Migos' "Bad and Boujee," skating teaches balance and coordination. Skate Galaxy instructors will teach the basics of forward movement, turning and braking, and before long, the new skating enthusiasts will have the skills to try going backwards and perform ollies, pogos and other moves that will give their parents palpitations.
Oklahoma Children's
Theatre Spring Break Camps
9 a.m.-4 p.m. Monday-March 17
Oklahoma Children's Theatre
2501 N. Blackwelder Ave.
405-606-7003
$160-$180
Oklahoma Children's Theatre offers camps for most age groups and skill levels, and this year's Spring Break Camps, from Theater 1, an introductory class for children age 5-7 that teaches the basics of stage performance through games and activities, to ARTLAB Studio Foundations of Creativity 4, an advanced class for ages 14-18 that helps young performers fine-tune their skills and find their individual creative voices. There's even a Harry Potter-themed Magical Beasts and Where to Find Them class for young elementary students that explores characters and elements from the book series.
Oklahoma Contemporary

Spring Arts Camp
9 a.m.-4 p.m. Wednesday-Friday and Monday-March 17
Oklahoma Contemporary Arts Center
3000 General Pershing Blvd.
405-951-0000
$170
With specific classes aimed at kindergarteners to sixth-graders, Oklahoma Contemporary takes important current art by architect Renzo Piano and singer Björk and helps young artists gain inspiration and techniques from their examples. Subjects include dinosaur puppet making, skyscraper building, storytelling and music and dance.
Print headline: Budding fun, The Oklahoma City metro offers fun day camps and activities throughout spring break.