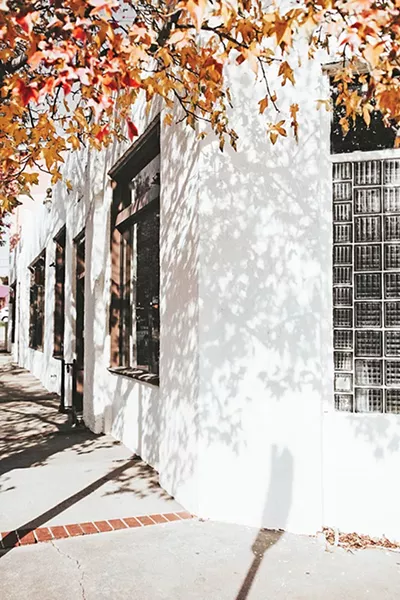 Alexa Ace
3004 Paseo St. is a Spanish-style building in the heart of The Paseo Arts District.
Along the iconic curve of the Paseo, modern visitors can see longstanding art galleries, new restaurants and the neighborhood centerpiece, The Paseo Plunge, in all its salmon-colored glory.
And just south of The Plunge, at the end of the block, they will find an unobtrusive, whitewashed building that is about to get some new life.
Rachel Cope, local restaurateur and founder of 84 Hospitality Group, purchased the property in June. She immediately had big plans for the space.
Nov. 4, Cope announced that 84 Hospitality is holding a contest for an entrepreneur to win part of the recently acquired building. While Cope will develop a restaurant in half of the space, the rest is being offered up to a local businessperson who can impress Cope with a unique idea.
The contest space is at 3004 Paseo St. and is comprised of just over 1,000 square feet. Inside, it's currently a blank canvas, a wide space with brick walls and exposed ductwork.
In the contest's announcement video, Cope expressed a willingness to consider diverse business proposals.
"It can be anything," Cope said in the announcement released Nov. 4. "It could be flower shops, music stores, retail. Literally, if you can dream it, I'm listening."
The property, constructed in the 1920s, is divided into two units. It once housed a local chapter of the ACLU and curiosity shop Craig's Emporium. The building sports small architectural details in the neighborhood's Spanish style, like ornamental ironwork, decorative doorways and a small terracotta awning on its back entry.
Those interested in entering the contest can visit 3004paseo.com to submit their business proposals and assumption sheets. Cope has provided detailed templates that include helpful tips based on her own experiences as a business owner.
In addition, local mainstay Great Plains Bank has partnered with 84 Hospitality to sponsor the winner and cover rent for the first three months. The winner will operate independently from 84 Hospitality.
"The team at Great Plains has been amazing in supporting us over the years," Cope said via email. "We often try to find creative ways to work together to showcase their dedication to 'keeping it local.' When I reached out, they didn't hesitate to participate."
For those who aren't aware, there is a pleasing symmetry to the whole situation since Cope's beginnings as a business owner were almost exactly the same.
She graduated with a degree in political science and pre-law from Oklahoma City University. After school, she chose not to pursue a career in law and spent several years working as a server in Oklahoma City and Tulsa restaurants. Along the way, she gained valuable experience in food service and the operation of small businesses.
Then, in the summer of 2012, a building in 16th Street Plaza District opened up. It was an old laundromat, and the landlords were holding a contest to find a business for the space.
Cope called on friend and business partner Avery Cannon, and together, they turned in a proposal for a cafe.
They didn't win.
Later, Cope traveled to Austin and was eating pizza when inspiration struck. Back in Oklahoma City, the contest winner fell through, and the landlords approached Cope and Cannon again. This time, they were armed with an idea for an edgy, late-night New-York-style pizza joint.
Empire Slice House, 1804 NW 16th St., was born, and its hip slices have become a staple of the Plaza District. Cope went on to found 84 Hospitality in 2013. The group's restaurant properties have taken OKC by storm and include Easy E Slice Shop, Gorō Ramen, ¡Revolución!, Burger Punk and Ponyboy.
The group's newest culinary endeavor in the Paseo has not yet been announced, but Cope promised that news on the property would be coming soon.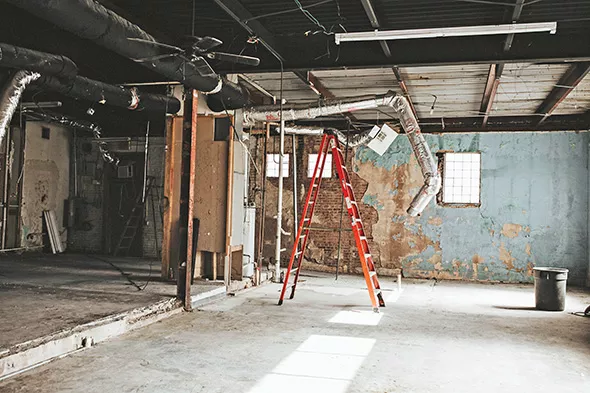 Alexa Ace
84 Hospitality Group's 3004 Paseo contest offers a 1000 square-foot shop to a local entrepreneur.
In the meantime, she wants to provide a chance at success to another enterprising OKC business owner.
"This kind of opportunity is how I got my start!" Cope said via email. "There are so many creative minds and entrepreneurs in the city, and as we continue to grow, this is the time to keep pushing forward — not only in The Paseo Arts District, but in Oklahoma City as a whole."
Cope's vision for the area follows a boom of development and change in one of Oklahoma City's most unique neighborhoods.
Originally conceived as a commercial district known as "Spanish Village," developer G.A. Nichols (of Nichols Hills fame) wanted The Paseo Arts District to be a shopping destination for the growing city back in 1929.
But the Great Depression hit, and construction halted. The Spanish revival architecture went untouched for decades. Hippies and artists moved in.
Local developer John Belt was among the first to actively preserve and renovate the Paseo properties, beginning in the 1970s. He ushered in the beginning of the area's long renaissance.
Cope's contest follows in the spirit of Belt's work and will continue the area's revitalization. Contest entrants should focus on ideas that embrace the same ideals.
"I'm looking for a unique concept that adds to the existing feel of The Paseo and creates foot traffic within the district," she said via email.
Cope added that "being a strong community player for the district is really important to [her]."
A contest winner will be selected on Jan. 1, 2019. Visit 3004paseo.com.