Allergens be damned, we are celebrating the peanut because March is National Peanut Month, a designation in place since 1974. As a savory topping, a burger condiment or part of a sweet dessert, the mighty peanut can be used in a variety of ways.
By Jacob Threadgill with photos Gazette / file and provided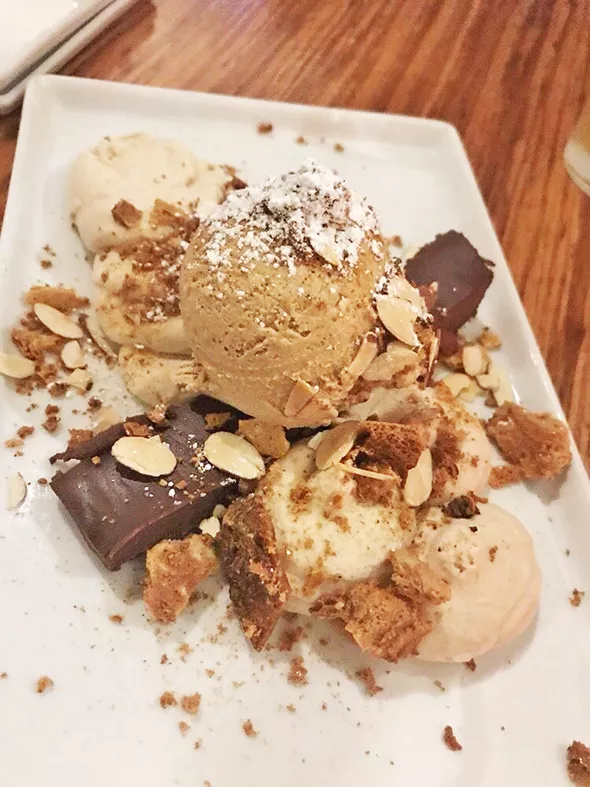 Stella Modern Italian Cuisine
1201 N. Walker Ave.

stella-okc.com | 405-235-2200
The candy bar at Stella is one of the best desserts in all of Oklahoma City. It combines chocolate ganache with peanut butter mousse and caramel sea salt gelatos and a vanilla honeycomb. The peanut butter mousse is a standout, but the entire dish comes together when you mix and match the components.


S&B's Burger Joint
5929 N. May Ave.
sandbburgers.com | 405-843-8777
The addition of peanut butter on a hamburger can be traced to central Missouri, where it got the nickname "the goober," but S&B's pays homage to another peanut butter fan, Elvis Presley, with its burger called The King. If you might be adverse to the combination, the peanut butter adds a sweet and textural component that makes for a great burger.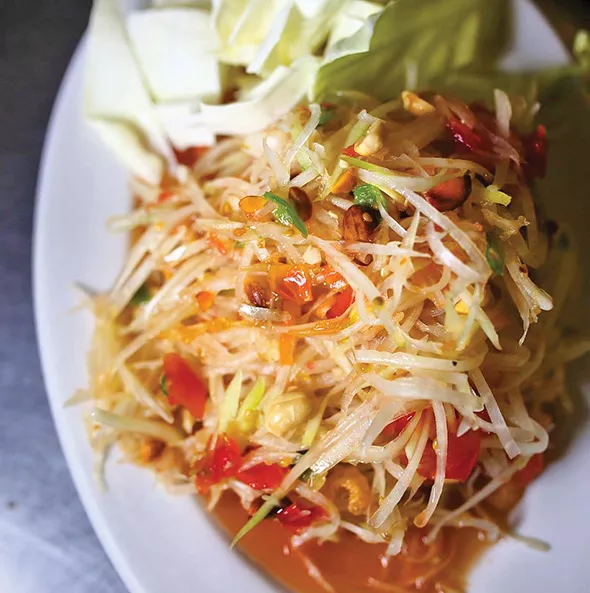 Thai House
500 NW 23rd St. | 405-524-0503
Peanuts are prevalent on many Thai restaurant menus as a nice crunch, but its addition to Thai House's papaya salad is much more than a garnish. The combination of the peanuts adds a much-needed salty element to this dish that is dominated by the sweetness and acidity of lime juice and the papaya itself. It is a unique dish that you can't find at every Thai restaurant in the metro area.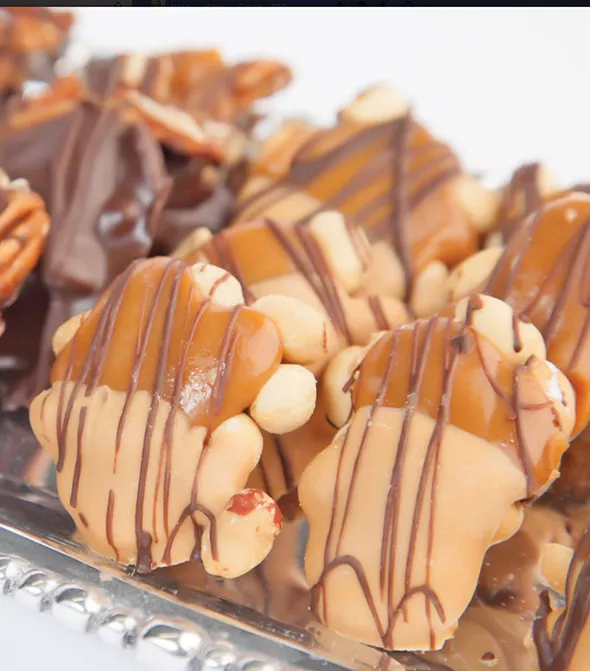 Woody Candy Company
922 NW 70th St.
woodycandy.com | 405-842-8903
Woody Candy Company has stood the test of time since 1927 thanks to its commitment to Aunt Bill's Brown Candy and its caramel pralines, which are available at retail outlets across the country. There are plenty of sweet peanut options like plantation clusters and brittle available online and in its store near Western Avenue.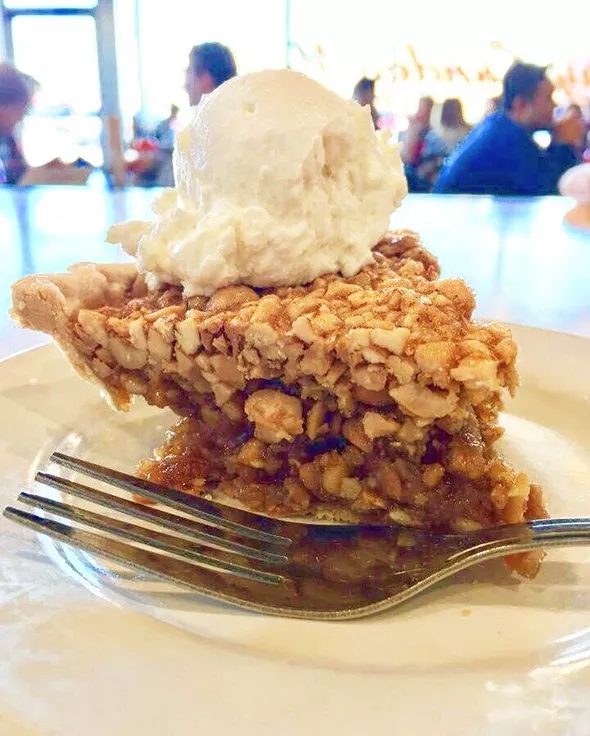 Sunnyside Diner
916 NW Sixth St.

eatatsunnyside.com | 405-778-8861
Peanut pie isn't as famous or as prevalent as the pecan pie, but it is a dessert unique of its own accord. According to Southern Living, the dish was inspired by the tradition of mixing peanuts in a bottle of Coke, and the sweet bottom layer — similar to that of a pecan pie — is meant to mimic the intoxicating dark soda with a flaky crust and crunchy peanuts. Sunnyside tops it with a dollop of whipped cream for a perfect finish.


Bistro 38
2903 NW 36th St., Suite 113

bistro38.com | 405-948-2788
The combination of the savory and spicy aspects of a peanut sauce are perfectly highlighted with Bistro 38's chicken satay appetizer paired with marinated grilled chicken and a cucumber salad. You can also experience peanuts as a nice crunch on many other dishes at Bistro 38, which adds extra vegetables to every dish for a nice nutritional boost.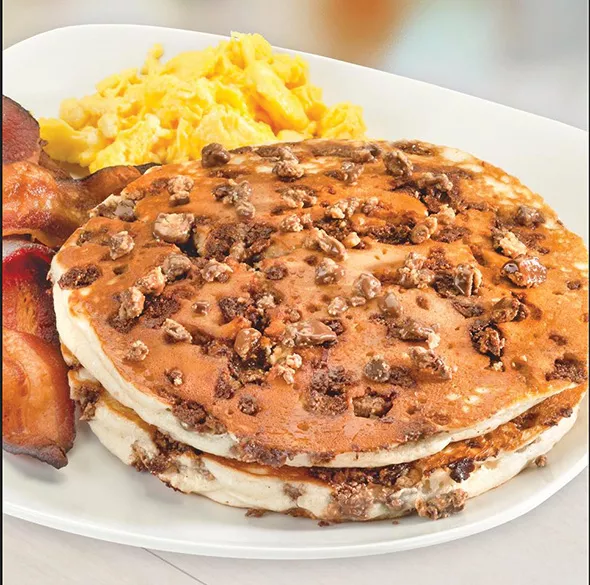 Jimmy's Egg
5012 N. Classen Blvd.
jimmysegg.com | 405-843-1144
Is there a better candy than Reese's Peanut Butter Cups? Is there a better breakfast than pancakes? Possibly, but when combined together, it is sure to please as long as you're not worried about going into diabetic shock. Since its founding in Oklahoma City, Jimmy's Egg has opened more than 60 total locations in six states and recently opened a Midtown OKC location.