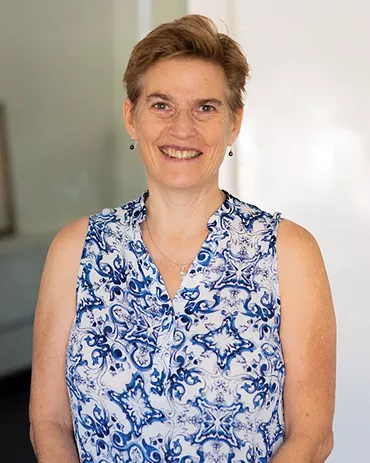 Miguel Rios
Sara Jane Rose is the founder and executive director of Sally's List, a nonprofit that recruits and trains progressive women to run for office.
Before flipping Oklahoma's 5th Congressional district, Kendra Horn served as executive director of Sally's List. She helped recruit and train women who considered running for elected positions before jumping into the mix herself.
"Sometimes you have to take your own advice," she previously told Oklahoma Gazette. "I was hearing woman after woman tell me that they didn't want to run for office because they didn't believe they knew enough or they didn't think politics really affected them. Everything we do on a day-to-day basis is affected by politicians, from the quality of the city streets we drive on to the water we drink, the trash we take out and how our children learn in school."
But before Horn and her congressional win came Sara Jane Rose.
Sally's List
Rose worked in the film industry in Los Angeles before moving to Oklahoma in 2005. Her work in politics began after joining the Planned Parenthood board and being asked to lobby at the state Capitol.
"I knew nothing about politics. I knew nothing about how you even relate to a legislator, but I went down anyhow," she said. "By the end of the day, I was at the front of the group, arguing with people who said things like, 'I had to vote that way because three constituents called and told me they cared about it' or, 'I agree with you, but I won't be able to walk in my church on Sunday if I vote that way.'"
During their lobbying, board members said they had been looking for someone to create a political action committee to support pro-choice candidates. So Rose and Sally Rae Merckle Mock stepped up in 2008 and made it happen. However, Mock died shortly after.
"A couple of years went by, and I really didn't want to do anything else political, but someone came to me and suggested we do something like Sally's List. There are a number of [similar] groups around the country, Annie's List being the closest in Texas," Rose said. "They support pro-choice, Democrat women candidates, and we thought, 'OK, that's a nice start, but there are many issues facing women in Oklahoma.'"
Sally's List was born out of many conversations and named after Mock, who was an attorney and progressive women's rights advocate dedicated to improving the lives of Oklahoma women.
The nonpartisan organization focuses on a breadth of issues affecting women, including education, health care, the economy and criminal justice reform.
"Leadership needs to authentically represent the people that they're called to serve, and that's not how our democracy has been working for far too long," said Alyssa Fisher, programs manager. "Women are really very good at analyzing themselves and the circumstances that they have found themselves in and recognizing that traumatic, problematic or stressful events in their life might not have happened if there had been systems in place that would have prevented that from happening or would have eased that stress or would have made sure they didn't have to work three jobs to make sure their kids had clothes and food. That's not the perspective at the Capitol right now."
Sally's List was founded too late in 2010 to train candidates for that particular year, but the organization has seen an average of three to four wins since 2012. However, 2018 was the group's most successful year, with 17 victories at the state, county and municipal levels. Those women include Horn, county commissioner Carrie Blumert, OKC councilwoman Nikki Nice and Sen. Chelsey Branhan, among many others.
"It's about building the bench [and] making sure women have a place to go. They have all this energy, and it shouldn't be wasted," Fisher said. "Too often, I think women are like, 'Well, I'd like to do that, but I don't know how. I don't know where to start, and I don't know who to talk to.' But we really try to utilize our resources to make sure women are engaged in whatever works for them."
Sally's List, whose services are completely free, is a 501(c)(4) organization, so it receives all funding through private donations since it can't apply for grants. Rose said its major donors who they could not survive without are all men. However, it also raises money through an annual luncheon, which will actually be a dinner this year.
Tina Tchen is the keynote speaker at Sally's List Annual Powerful Women Dinner 6 p.m. Oct. 1 at Oklahoma History Center, 800 Nazih Zuhdi Drive. Tchen served eight years in the White House as chief of staff to former first lady Michelle Obama, assistant to former president Barack Obama and executive director of the White House Council on Women and Girls.
Looking ahead
The organization already started recruiting and training women for elections through 2022 and will continue with training sessions in October. Rose and Fisher emphasize seeking training as early as possible, even if there is only an inkling of running for office.
"We're training women running in 2020, 2021, 2022, and women who know they're going to want to run sometime but don't know when, and women who aren't sure they want to run but want to find out what it's all about. My feeling is if you find out what it's all about, when the moment comes, you'll recognize the moment," Rose said.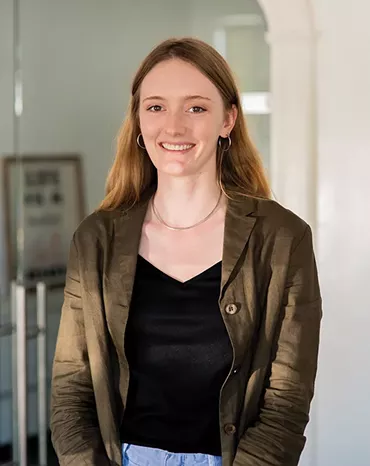 Miguel Rios
Alyssa Fisher, Sally's List programs manager, said much of their work revolves around getting women to see how qualified they truly are.
"Or they'll realize there's another place for you to serve, right? You could be a campaign manager or be an extra, super knowledgeable volunteer. Not everyone is supposed to run for office, and there's nothing wrong with that," Fisher added. "All marginalized people are obviously on the front lines of social issues and the lack of, I don't know, real agency of government. … So they're pissed off, and they're activated. And I'm like, 'Bring me that energy. Let's go. Let's put that in the right direction.'"
Women encounter many more obstacles when running for office than male counterparts. That's why Sally's List works both in groups and one on one with candidates on things like fundraising, canvassing and public speaking. Fisher said a lot of its work is also to make women realize they're more qualified than they think and that they've been leading for most of their lives, whether that was as class presidents, head of a sports team or caregivers.
"Women, oftentimes, I think, really struggle with impostor syndrome, and one of the most beneficial ways to combat that is to lead female candidates through this narrative process," she said. "We create a [timeline] and write down education, religious aspects, family, friends, basically pulling out stories and experiences of their lives. … These are people who have been stepping up their entire lives, but no one's ever shown them. … So they aren't able to recognize their amazingness."
Rose and Fisher encourage anybody to reach out if they have any interest in running, learning about the process or volunteering. They also encourage people to connect those they believe would make good progressive candidates with Sally's List.
"When a woman or a man thinks of a woman they know who might want to run someday or doesn't know they might want to run someday, call us, connect us because we're really good at selling the fact that we're a very supportive organization," Rose said. "If they run, they will run an educated, robust campaign. Once they start running and raising money, as a [501(c)(4)], we're pretty hands-off with them, but we will train them really well."
Visit sallyslist.org.