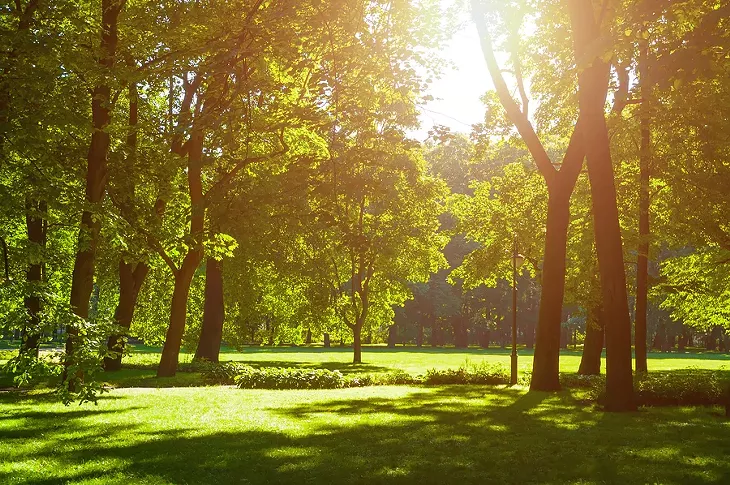 Mayor David Holt
and the
Oklahoma City Council
appointed 10 volunteer residents and one rotating Council member to the
MAPS 4 Citizens Advisory Board
.
The board will make recommendations to the City Council for planning and implementing
MAPS 4
. It will meet monthly, with its first meeting as early as July.
"The Citizens Advisory Board plays a major role in the implementation of MAPS, and the seating of the MAPS 4 board reflects that we are ready to roll," said Mayor Holt. "I am so grateful for these residents who have stepped up and are making a major commitment to our City. Implementing MAPS 4 is a task that will very likely last a decade or more. It represents the continuation of our City's renaissance, and in light of what has happened these last two months, it also represents the seeds of our City's recovery from this pandemic. MAPS 4 will mean a lot to the people of this City, and I am excited to see the implementation process begin."
The board will have six subcommittees dedicated to a specific project or group of projects. At a later date, Mayor Holt will nominate more volunteers for the subcommittees, subject to a Council vote for confirmation. In February, the Mayor and Council
invited
residents to apply to serve.
Visit
okc.gov/maps4
for details on MAPS 4.
About the advisory board
The MAPS 4 Citizens Advisory Board and subcommittees are similar to counterparts in
MAPS 3
. They are subject to Oklahoma's
Open Records Act
and
Open Meeting Act
.
The subcommittees will focus on planning and implementation of certain projects, bringing recommendations to the full advisory board. The advisory board makes recommendations to the City Council, which has final authority over MAPS 4.
The board's 11 members are:
Teresa Rose Crook, Chairperson (at-large)
Brenda Hernández (at-large)
Russell Pace, Jr. (Ward 1)
Allie Shinn (Ward 2)
Harry Black (Ward 3)
Shay Morris (Ward 4)
Kevin Guarnera (Ward 5)
Daisy Muñoz (Ward 6)
Monique Bruner (Ward 7)
Bob Nelon (Ward 8)
Ward 8 Councilman Mark Stonecipher (rotating Council member)
The advisory board members representing each ward were recommended to the Mayor for appointment by the Council member representing that ward.
The board will elect a vice chair.
The terms will be staggered at first, with some members serving shorter initial terms to ensure some positions are eligible for re-appointment every year of the MAPS 4 program. All subsequent terms will be for three years.
The terms for Nelon, Guarnera and Shinn expire in 2021, followed by Bruner, Morris and Pace in 2022 and Muñoz, Black, Hernández and Rose Crook in 2023. Members are eligible for re-appointment. Councilman Stonecipher's term as the rotating Council member expires in 2022.
About the Chairperson
Rose Crook is executive director of the
Communities Foundation of Oklahoma
, a nonprofit that helps philanthropic organizations and donors make meaningful contributions to important causes.
"I am very excited for Teresa's leadership of this endeavor," said Mayor Holt. "She brings to the task a tremendous amount of experience across the corporate, civic, government, nonprofit and bureaucratic worlds. I truly could not have imagined a more perfect person, and I know she will do a fantastic job. I am also excited for the team of residents that will surround her, and I am grateful for the recommendations I received from the Council."
Rose Crook also serves on the
MAPS 3 Citizens Advisory Board's Scissortail Park Subcommittee
,
Greater Oklahoma City Chamber Executive Committee
,
Oklahoma City Public Schools Foundation board
,
Oklahoma City Civic Center Foundation
board,
SSM Health Oklahoma
advisory board,
Oklahoma Hall of Fame board
,
BancFirst
community board and
i2E board
.
"This is an opportunity and a challenge that I'm humbled to be offered, and grateful to accept," said Rose Crook. "I've spent my career as a professional and volunteer alongside Oklahoma City's kindest and most capable people, working together to build on our community's strengths and address our weaknesses. MAPS 4 in so many ways represents our biggest dreams, and our most urgent needs. This board is ready to get to work upholding and fulfilling the trust voters have had in the City Council for nearly 30 years of MAPS projects."
Rose Crook's previous professional experience includes leadership positions at the
Oklahoma City Community Foundation
,
Chesapeake Energy Corp.
,
The Center for Education Law
,
Oklahoma City University
's
Performing Arts Academy
and the
Oklahoma State Department of Education
. She was also a founding member of the
Palomar OKC Family Justice Center
, founding board chair of
ReMerge
and chair of the
OKC Schools Compact
.
She has Bachelor of Science degrees in English and education from OCU, and a Juris Doctorate from
OCU's School of Law
.
Rose Crook and her husband, Randy, have four children and two dogs.
About the subcommittees
Each of the six MAPS 4 Citizens Advisory Board subcommittees is dedicated to a specific project or group of projects.
The subcommittees will each have two members from the advisory board, who the Mayor will designate as the subcommittees' chair and vice chair. Each subcommittee will also have five to seven at-large members. The full advisory board's chair and City Council member may also serve as non-voting members.
The six subcommittees and their dedicated projects are:
Neighborhoods
Like the board members, the subcommittee members will be appointed by the Mayor and confirmed by the Council. The terms do not have limits, but the Mayor can remove members at any time, with or without cause.
About MAPS 4
MAPS 4
is a debt-free public improvement program funded by a voter-approved temporary penny sales tax. It will raise a projected $978 million through March 2028.
More than 70% of MAPS 4 funding is dedicated to neighborhood and human needs. The rest is for quality of life and job-creating initiatives. MAPS 4 has
16 projects
.
Visit
okc.gov/maps4
for more details on MAPS 4 and the history of Oklahoma City's MAPS programs.