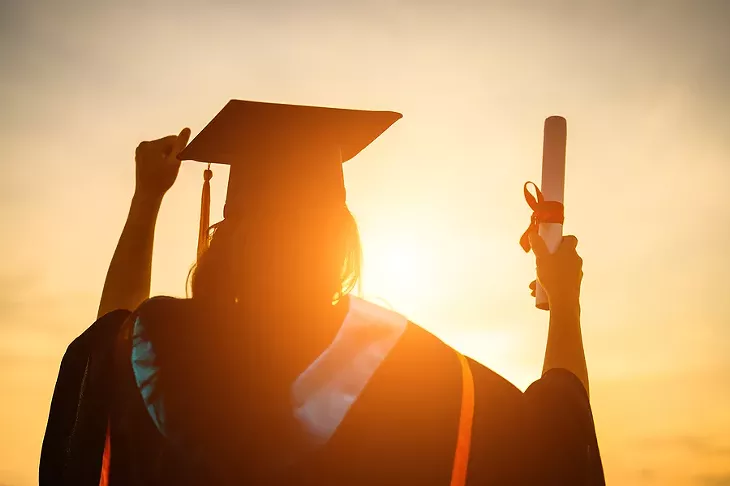 OKCPS is hosting virtual graduations for the seniors at each of our high schools. The district hopes these ceremonies will provide a unique opportunity to celebrate the accomplishments of the Class of 2020 for each school. OKCPS worked with an audiovisual company to create an original graduation video for each school. Each school's video will be available on a dedicated page on the OKCPS
website
and will include a message from Superintendent Dr. Sean McDaniel, OKCPS Board Members, as well as the school's principal and class officers or valedictorian. These pre-recorded videos will be released on the date and time each school was expected to hold its graduation ceremony. Students were still able to receive their cap and gown, while also receiving a personalized yard sign and printed programs for their graduation ceremony.
Graduation is the signature moment in many students' lives, seemingly the point at which their dreams for adulthood become more real. COVID-19 has deprived students of the opportunity to have a traditional graduation with their peers, but it has not completely dimmed the excitement of graduation. While large gatherings of people remain inadvisable and could lead to greater exposure to the virus, OKCPS students and their loved ones will still be able to experience the pomp and circumstance, the excitement, the pride and the satisfaction of knowing they have succeeded in completing a test 13 years in the making.
"OKCPS students and families are very resilient and no virus is going to keep us from celebrating our Class of 2020! Although I'm deeply disappointed that we can't celebrate together in person and will not be able to shake each student's hand as they walk across the stage, OKCPS is committed to making graduation special for our more than 1,700 graduating seniors. They deserve this. They have earned it. They have made us proud, so we want to make sure they know how much we support them today and as they begin the next chapter. Whether it's virtually or in person, our message remains the same: Congratulations, graduates. You have exciting lives ahead of you and your OKCPS family wishes you nothing but success in the days and years to come," McDaniel said.
Graduation Dates:
Capitol Hill: May 15 at 5 p.m.
Classen SAS at Northeast: May 16 at 10 a.m.
Douglass: May 16 at 4 p.m.
Emerson North: May 15 at 8 p.m.

Emerson South: May 16 at 10 a.m.

John Marshall: May 15 at 5:30 p.m.

NW Classen: May 16 at 1 p.m.

Putnam Heights: May 14 at 6 p.m.

Southeast: May 16 at 4 p.m.

Star Spencer: May 16 at 1 p.m.

US Grant: May 15 at 8 p.m.

Videos will be available here:
https://www.okcps.org/classof2020