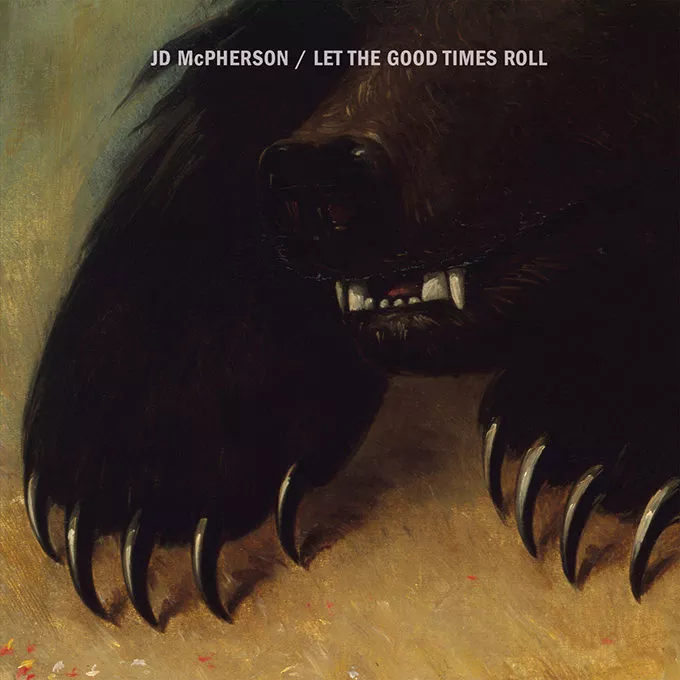 PLUS! Read this week's cover story and interview with JD McPherson.
Hurry up. That's the gist of JD McPherson's second solo album, Let the Good Times Roll. The 11-track sophomore solo effort from this Oklahoma native clocks in at 36 minutes.
And you'll want to play every second of it.
McPherson co-produced Let the Good Times Roll with Mark Neill. (Neill has produced music for The Black Keys, Taddy Porter, The Computers, Deke Dickerson and Old 97's, among others).
As with any eye-pleasing artwork or design piece, here, McPherson knows when to rock hard and when to whisper (sometimes simultaneously) and how to create an aural center of interest.
Let the Good Times Roll is a study in balance and musicianship. It's also an album designed to be heard in track-by-track progression.
What struck me about "It Shook Me Up" is the way it ends. The song features McPherson's rock 'n' roll wail slowly fading in prominence as his band's trademark, high-end piano marks time. Many artists and producers would blast that moment. Many would also repeat it several times throughout the song. Hell, it's killer. However, McPherson and Neill don't. It's an aurally engaging editing technique that pulled this listener into the album's following track.
In "Head Over Heels," warm, low, uncomplicated, repetitive guitar riffs and high-end, Jerry Lee Lewis-inspired piano chords — staccato, driving and powerful but not overpowering — are layered with rapid hand-claps and wooo-oooos. It all blends to complement McPherson's energetic vocals.
Like taking a picture using fully manual settings on tactile film and processing it in a cramped darkroom, he recorded this album with an astute knowledge of framing, depth and perspective. It's recorded correctly. Musicians used analog equipment whenever possible. It's played immaculately. Its message and power is deliberately revealed to the listener in the time it takes to gently immerse a series of photos in developer and then in stop-bath once the images become clear and sharp.
And I don't care if you don't know about how to develop photos. Look it up. Try it. McPherson often tells people to find the music you like and listen to it. But you can't stop there. You research the band's influences and then go one step farther and find out who influences those influences.
Similarly, this philosophy defines his music-making style. You'll hear old-school keyboard, piano, horns and/or thrumming stand-up bass in songs like the title track and "Mother of Lies" and "It's All Over but the Shouting," but this isn't rockabilly. McPherson's ability to turn a phrase doesn't make this Delta blues. Its hand-claps don't make it pop. It isn't Americana. It isn't retro-rock.
Let the Good Times Roll is pure, thoroughly modern rock 'n' roll.
Stream it in full on Spotify (below) or buy the vinyl or CD at your local record store or McPherson's official website, jdmcpherson.com.