Cowboy & Western Heritage Museum / provided
"Man" by Tom Ryan
It's no great surprise that education is often the catalyst for great artistic production, whether it means following in the technical and precise footsteps of one's forbearers or branching out in aesthetic rebellion. For acclaimed Western artist Tom Ryan, it's a little of both.
The exhibit In the Principles Office: Tom Ryan the Art Student runs through Nov. 11 at National Cowboy & Western Heritage Museum, 1700 NE 63rd St. Tickets are free-$12.50.
In the Principles Office opened April 7, just a week after the museum's previous exhibit about Tom Ryan's early work ended.
"Really, with that earlier exhibit — the cartoons and comics — they collectively provide a glimpse into Ryan's life, hopefully giving a new perspective on Ryan and art in general," said Kimberly Roblin, director of Dickinson Research Center and curator of the museum's archives.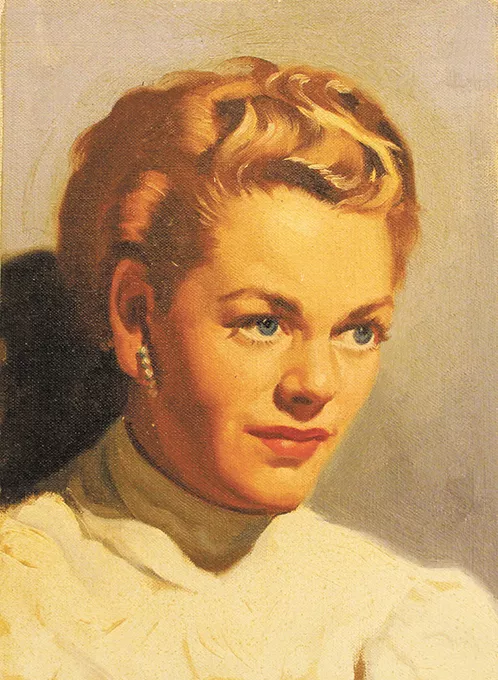 Cowboy & Western Heritage Museum / provided
"Woman" by Tom Ryan
Ryan, a member of Cowboy Artists of America, donated a large collection of his works and notes to the museum, which has enabled the two exhibitions to more fully present Ryan's pieces in context.
"The inspiration for this was really to take that next step in Ryan's life," Roblin said. "The earlier exhibit focused on his childhood and when he was a young adult, and this picks up when he's about 30 and goes to the Art Students League."
Unlike Ryan's earlier comedic cartoons about his experiences at a Wisconsin Jesuit school and his time in the U.S. Coast Guard, the works on display in Principles Office reveal an artist in the midst of a formal education, enthralled by the possibilities of expression. Roblin said that one of the main themes behind the exhibition is that art is not easy; even those artists who have natural talent frequently attend schools and devote large segments of time to their careers.
After studying at the St. Louis School of Fine Arts and The American Academy of Art in Chicago, Ryan moved to New York City, where, in 1951, he began at the Art Students League of New York. There, Ryan worked closely under Frank J. Reilly, an artist and instructor whose distinctly technical approach garnered acclaim within the school.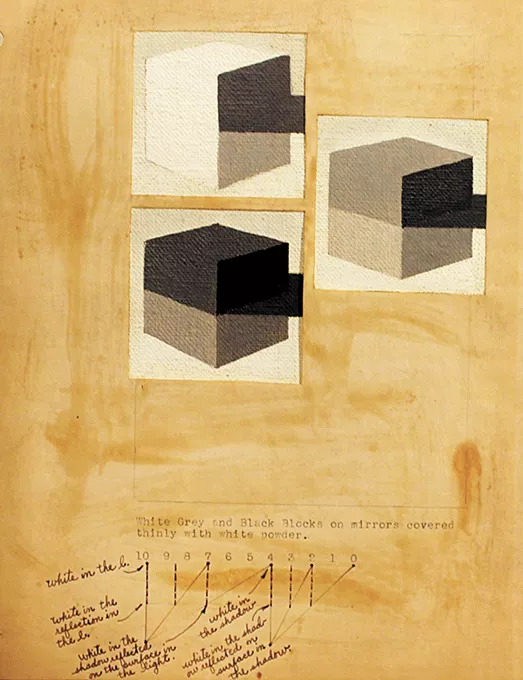 Cowboy & Western Heritage Museum / provided
"Reflections, Light and Shade Assignment" by Tom Ryan
"Frank Reilly was known as one of the best illustrators and teachers," Roblin said. "I've heard there were waiting lists to get into his courses that Ryan was lucky enough to get into."
Reilly's training furnished Ryan with a distinctly analytical approach toward the technicalities of artistic work, Roblin said.
"The main principle, really, that Frank Reilly taught is that you can't create what you don't understand," said Roblin. "He really focused on a disciplined, mathematical approach to producing accurate and realistic images."
In the Principles Office reflects Reilly's highly organized approach, featuring four main topics: light and shade, painting the model, structure and anatomy and perspective, Roblin said. The exhibit features a combination of originals and facsimiles, including around 25 pages of Ryan's notes and paintings on canvas. Attendees will be able to access Ryan's other notes through a touchscreen.
"The notes oftentimes look more like math and science: ratios, variables, angles," Roblin said. "They don't necessarily look like art at first glance."
The exhibit — like its predecessor, focused on Ryan's earliest works — provokes questions about artistic process that aren't always apparent. By showcasing pieces that were assignments or notes from coursework, the exhibit expands the persona of the artist and reveals the layers of artistic creation.
Cowboy & Western Heritage Museum / provided
"Perspective Assignment" by Tom Ryan
In addition to Ryan's notes, Roblin said the museum also has his assignments from art school — or, as Reilly preferred to call them, "problems."
"We have some images on canvas that Ryan did in a course where he was practicing painting," Roblin said. "Ryan took art very seriously and was willing to devote the time and the practice towards it, and that was something that Frank Reilly believed as well."
Museumgoers will be able to see how Ryan learned and worked through various artistic principles through pieces on display such as "Perspective Notes" and "Perspective Assignment," but also through fully finished pieces such as Ryan's portraits of "Woman" and "Man."

Understanding art
For Reilly — and subsequently for Ryan — artistic talent resulted from the combination of determination, thinking knowledge and hard work, Roblin said. Although Ryan had already attended other artistic programs, Reilly's tutelage provided him with a foundation for his future endeavors.
"When you look at his later works, you can see those influences," Roblin said.
Much of the museum's collection of Ryan's work consists of small drawings, sketches and prefatory works, "because he wanted to get every detail."
Of all the principles that Ryan learned from Reilly, light, shade and perspective had the most impact, Roblin said. Regarding these principles, Ryan went so far as to type sets of notes that he kept for reference.
The exhibit includes multiple light and shade assignments that depict various subjects: a nun, two men and a waiter and "Reflections, Light and Shade Assignment," an assignment that focuses on geometric shapes and technical understanding. In addition to front lighting and other techniques, Reilly's approach also highlighted a different kind of understanding.
"You can't create what you don't understand, and the more you know of an object, the better you understand it, the better you can draw it," Roblin said. "I think the same is true of observation and how we interact with art. The more we know about someone's art and the process, and the more we understand, the better and richer our appreciation."
Visit nationalcowboymuseum.org.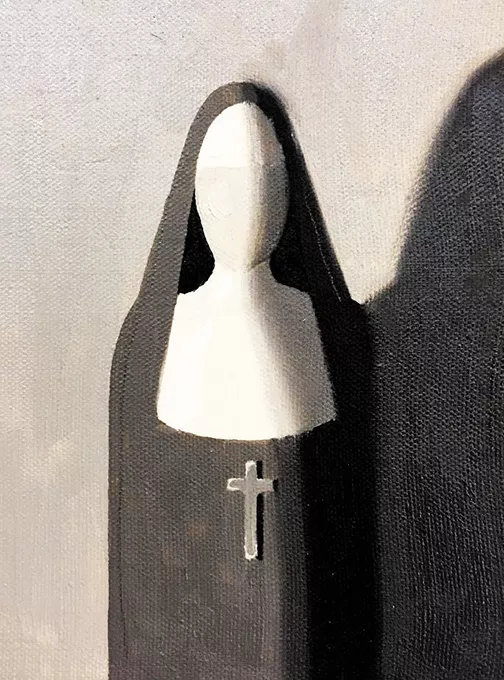 Cowboy & Western Heritage Museum / provided
"Nun" by Tom Ryan