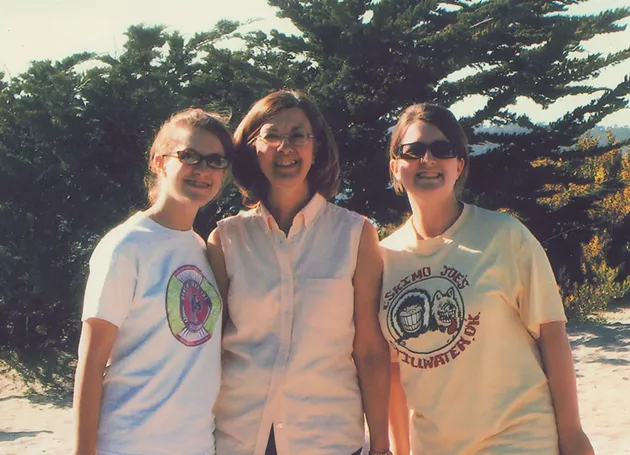 Provided
Jenny Brown, Karen Rose Coleman and Jill DeLozier.
One in four victims of lung cancer have never smoked.
But even for those who did, suffering from a disease that has a 17 percent survival rate is something no one deserves, said Jill DeLozier.
"There is a huge stigma with lung cancer that you don't see with other forms of cancer," said DeLozier, who is helping to organize the first annual Free to Breathe 5K Run/Walk and 1-Mile Walk this Sunday.
The Free to Breathe organization seeks to raise awareness and funding for the treatment of lung cancer and hosts run/walk events across the country. On Nov. 2, the first Free to Breathe run/walk will be held in OKC.
"It is so incredibly rewarding to do this event in Oklahoma," said Jenny Brown, DeLozier's sister.
Both Brown and DeLozier lost their mother, Karen Rose Coleman, to lung cancer in 2006.
"About 27 percent of new cases are in non-smokers, people who have never smoked," DeLozier said, quoting statistics from the American Cancer Society. "There are all types of other causes. If you have lungs you can get lung cancer."
Because of the stigma associated with lung cancer it can be hard for patients to talk about their disease and funding is often lower when compared to other forms of cancer research.
Following their mother's death, DeLozier and Brown wanted to change that. Brown even joined the Free to Breathe organization this year in an effort to honor her mother.
"Last year I went to the Lung Cancer Action Summit and it was really life changing for me to be in a room with people who had these very similar passions and had lost loved ones," Brown said. "After the action summit I had applied for a regional event manager position [with Free to Breathe]."
Part of Brown's job was to help launch an event in Oklahoma City, something she was thrilled to do.
"A lot of people assume that when you are diagnosed with lung cancer it's a death sentence," Brown said. "But there are organizes that are doing research to do better treatment options. I think the stigma is starting to change as we have people who have never smoked a day in their life are sharing their story."
Online registration is open until Thursday, but participants can register on race day. More information can be found at this link.