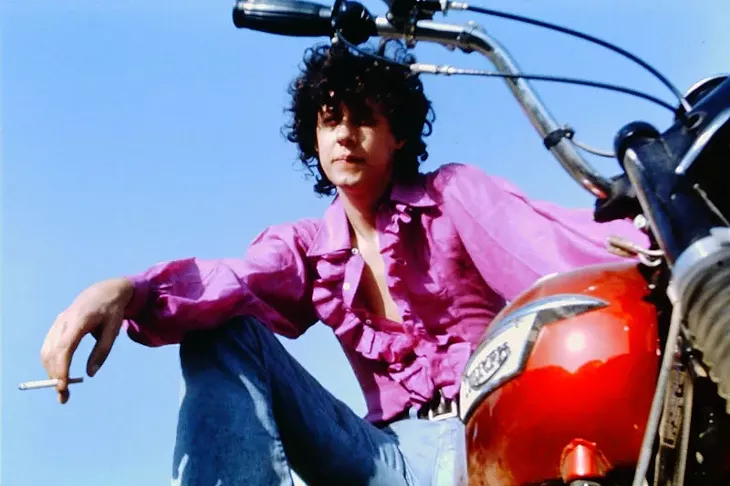 ---
Read more of Oklahoma Gazette's Summer Guide stories here.
---
Not long ago, Arlo Guthrie was busy celebrating 50 years of his definitive protest anthem "Alice's Restaurant Massacree."
The rambling, humorous tale of bureaucratic inefficiency and creative draft-dodging has established itself as a Thanksgiving tradition for many. The song's full version, nearly 19 minutes in length, occupies the entire A-side of Guthrie's 1967 record Alice's Restaurant. The folk songwriter went on to star in an eponymous 1969 film version.
Guthrie is, of course, the son of Oklahoma icon and revered folk philosopher Woody Guthrie. On Valentine's Day 2016, the progeny brought his special Alice's Restaurant 50th Anniversary Tour to Tulsa's Brady Theater. May 16, he brings his new Running Down the Road Tour to Hudson Performance Hall, 2820 N. May Ave.
Though Arlo Guthrie lives in Massachusetts, where he has taken residence for most of his life, Oklahoma is a place still near and dear to him and his family. The annual Woody Guthrie Folk Festival (WoodyFest) announced he headlines the event running July 12-16 in Okemah.
The artist also celebrates his 70th birthday earlier that week.
Several members of the Guthrie family tree, including Woody's grandson Cole Quest with his band the City Pickers and Arlo's daughter Cathy Guthrie with Amy Nelson (Willie's daughter) in the duo Folk Uke, will join WoodyFest as performers. Anna Canoni, another Guthrie granddaughter and senior operating officer for New York's Woody Guthrie Publications, will present a screening of the 16-minute documentary short Woody Guthrie: Legacy.
Arlo Guthrie recently spoke with Oklahoma Gazette about his upcoming performance in OKC and his family's legacy in the state.
Oklahoma Gazette: How was the Alice's Restaurant 50th Anniversary Tour?
Arlo Guthrie: It began as a nightmare — having to relearn the whole thing. But it became really fun pretty quick. I looked forward to every night and every show. We put together a great evening of music and visuals and had a really talented band and crew. Although I miss the really big show part of it, I'm happy to be back to a really good regular event [on this tour].
OKG: Is it a blessing or a curse that your most popular song is around 20 minutes long? It seems like there could be two sides to it.
Guthrie: My old friend Rick Nelson had problems with having to sing the same old stuff every night, and his songs were a lot shorter. I don't think it's just the length of the pieces, but the repetitive Groundhog Day reality of being an entertainer that gets difficult.
You try to balance it as best you can and keep the shows up-to-date. I never considered myself to be a "popular" singer, so I didn't have the same difficulties others have had doing material that was less known.
OKG: For this current tour, how did you pick out the set list? How do songs typically make the cut for the live shows?
Guthrie: We start with a setlist that is generally too long and whittle it down to something I can do.
By the time we get to OKC, it'll have a well-worn feel to it. ... About a year and a half ago, I began going through my catalog of recorded music, beginning with the first album and up to the last, picking songs I thought would be even more timely today than when they had originally been recorded.
Then I threw in some we used to do live but never recorded. From that long list, we began the distillation process, then began the tour. It's still a living thing though, so it continues to change, but not in major ways.
OKG: Are Oklahoma shows or crowds any different for you than in other places?
Guthrie: There's something in the water in Oklahoma, or maybe it's in the air. Whatever it is, it gets in you and at some point gives you a better sense of humor. For that reason and a few others, I love returning to the land where the family spent a few generations. You don't always hear it these days, but when you talk with some of the old-timers, there's a lilt and a musical quality to the way folks used to speak. Every time I hear that, I hear my father's voice. And I loved his regular speaking voice — the playfulness with words. It doesn't exist the same way anywhere else on earth.
OKG: You headline the 20th annual WoodyFest in July. Is the event something that's particularly special to the Guthrie family?
Guthrie: I didn't mean to headline anything. I just told them I wanted to be there. About the same time, other members of the family decided they wanted to come, too. We didn't plan anything, but there's some kind of convergence going on, and I'm just happy to come back.
WoodyFest is, for the most part, fun! I get to hang out with friends and family I don't usually see all that often. I know there's other things more important to other people, but for me, I get to go back to the times I visited when I was a child. I think of all the ones who have passed on but whose spirits remain.
There's others who probably won't make it there this year who have been there almost every other year, too. So I get to disguise the emotions that come howling through me like the wind and pretend it's just a gig. But I'll be thinking of them all.
OKG: Do you still enjoy touring? Is there anything you try to do to keep things fresh?
Guthrie: It's not so much that I enjoy touring; I just don't know how to do anything else. I'm getting to the age when I think I'm doing something for the first time. It seems fresh to me. Then one of the kids says, "Oh, that again?"
OKG: Anything else on the horizon we should be looking out for?
Guthrie: I got more stuff going on — more plans, more everything. It's hard to keep track. I keep telling myself that less is more, but I don't listen to myself enough to have it sink in. At this point, at this age, in this world, it's enough just to show up on this side of the grass.
---
Arlo Guthrie
with Abe Guthrie, Terry A La Berry, Steve & Carol Ide
8 p.m. May 16
Hudson Performance Hall
2820 N. May Ave.
1-800-840-9227
$47.50-$79.50
---
Print headline: Road refuge, Arlo Guthrie returns to the land of his forefathers for WoodyFest and a show at Hudson Performance Hall.