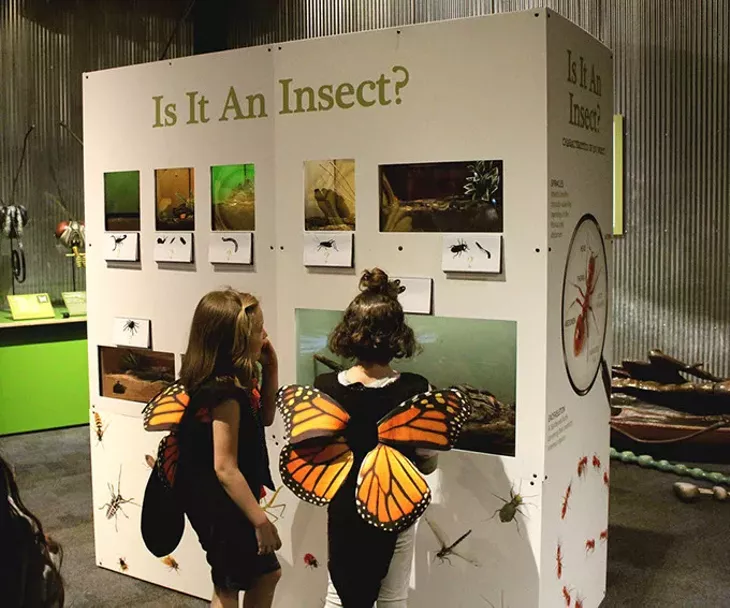 ---
Read more of Oklahoma Gazette's Summer Guide stories here.
---
Science Museum Oklahoma brings cool to the next level with its exhibits, summer camps and museum features. Featuring weeklong summer day camps that cover everything from coding, gaming and astronomy to the science of Harry Potter, the museum is sure to have something for everyone.
Divided up by age range, the summer camps feature options for "explorers" (grades 1-3) and "innovators" (grades 4-6) so first-time and younger campers can discover and learn through activities and older and returning campers can implement what they learned at previous events.
For families coming just for the day or from out of town, Science Museum Oklahoma also offers a variety of fascinating exhibits. A decade after the successful 2007 exhibition Our Body: The Universe Within, the museum has brought a similar experience to its 2017 calendar. Running through Oct. 29, Bodies Revealed offers visitors the chance to see the human body in new ways. The exhibit focuses on showing the various systems — respiratory, circulatory, reproductive, and muscular — at work in the preserved bodies of real human specimens.
Backyard Bugs: An Oklahoma Insect Adventure runs through August. Using a large animatronic preying mantis and a monarch butterfly, the exhibit magnifies the creatures so commonly found in Oklahomans' very own backyards. Visitors can deconstruct a model cockroach, look around inside a beehive and look at supersized insect mouths. The exhibit also features real insects, arachnids and myriapods to help visitors identify and distinguish between the species.
For those looking for a more out-of-this-world approach (or just some time out of direct sunlight), the planetarium offers a light-pollution-free look at the night sky during the day. Tonight's Sky shows are 11 a.m., 1 p.m., and 3 p.m. Monday-Friday and hourly 12 p.m.-4 p.m. Saturday and Sunday. Visit sciencemuseumok.org.
---
Science Museum Oklahoma
9 a.m.-5 p.m. Monday-Friday, 9 a.m.-6 p.m. Saturday, 11 a.m.- 6 p.m. Sunday
2020 Remington Place
405-602-6664
Free-$25.95
---
Print headline: SMO features camps, wild exhibits and out-of-this world shows