This Valentine's Day, Oklahoma Gazette samples some of the sweeter side of life through a selection of wines that also satisfy a sweet tooth and take it easy on the bank account during these trying times.
Berlin Green
Chloe Pinot Grigio




Chloe Pinot Grigio
Let's start with the least sweet. Now, that isn't to say that it doesn't have light peach and other fruity notes, but this is definitely the driest of this slate. If you typically avoid white wines due to that mildly acidic aftertaste, that's not a concern with this Italian selection.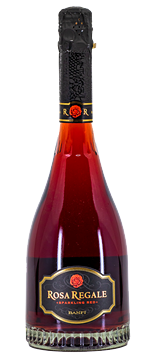 Berlin Green
Banfi Rosa Regale
Banfi Rosa Regale
Remember when you were a kid and your parents bought a bottle of Welch's sparkling grape juice to celebrate with them at midnight on New Year's Eve? This is the adult equivalent of that, and its raspberry taste pairs well with any celebration, Valentine's Day or otherwise.
Berlin Green
Ménage à Trois Décadence Cabernet Sauvignon




Ménage à Trois Décadence Cabernet Sauvignon
This one is misleading in its name because this is not your standard fare when it comes to cabs. Sweeter than a merlot but not as sweet as a dessert wine like port, this one doesn't lose its alcohol content to its delicious sugar content, with notes of chocolate, cherries and berries.
Berlin Green
Cupcake Moscato d'Asti



Cupcake Moscato d'Asti
Speaking of being kids, moscato always tastes like you had expected champagne to taste when you were much younger (or at least we did). Carbonated but much sweeter than a confetti-contaminated brut, this one is a much gentler celebratory drink for any occasion at 5.5 percent ABV.