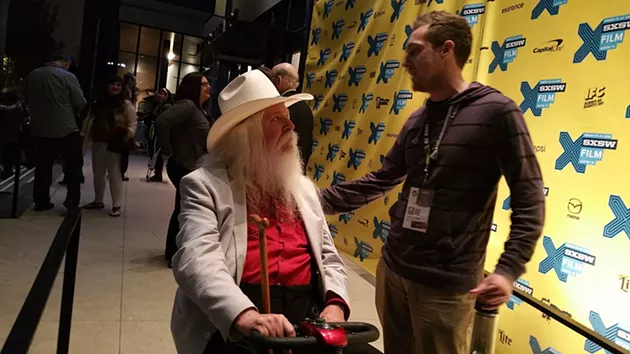 Ben Felder
Leon Russell following the official premier of "A Poem is a Naked Person" at SXSW.
Over 40 years since its filming, A Poem is a Naked Person, a documentary of Oklahoma rocker Leon Russell, premiered Monday at South by Southwest.
Filmed by Les Blank, the film offers an intimate look at Russell at his Oklahoma home and studio, and his life on the road. The film contains long stretches of Russell and friends — including Willie Nelson and George Jones — performing on stage and in living rooms.
Blank's son, Harrod Blank, helped finish production of the film for premier, completing a four-decade journey.
There have been reports of a falling out between Russell and Les that prevented the film from official release but Harrod was not eager to share any more details on the delay following Monday's premier.
"That's a question that we don't need to worry about," Harrod said. "Let's just celebrate what it is and keep moving."
Russell was also in attendance for the premier, sporting his trademark beard and long hair.