If I could pick one food for the rest of my life, it would probably be tacos. But I mean, really, who doesn't love tacos? If you're living on Tulsa time, here are seven spots worth going to to get taco trashed.

Tacos Don Francisco
918-834-4866 • 4008 E. 11th St, Tulsa
www.facebook.com/tacosdonfrancisco1
If you're looking for a fantastic street taco, Tacos Don Francisco is the place. This is hands-down one of my favorite spots in the Tulsa area to find delicious tripas and carne asada tacos, among many other flavorful offerings. Made fresh daily, their menu of traditional classics is sure to leave everyone craving more.
& Tacos
918-906-0740 • 1124 S. Lewis Ave, Tulsa
www.facebook.com/andtacos
Mother Road Market has lots of tasty places to find a bite to eat, and & Tacos is among their savory offerings. & Tacos offers a delicious array of fresh, authentic Mexican dishes, all made to order in a modern food hall concept you can enjoy with the whole family. Try the fish tacos if you want something refreshing or perhaps their five taco deal if you want to share.
Mr. Tacos
918-582-6373• 130 Lewis Ave, Tulsa
www.facebook.com/pages/mr-tacos
For amazing Mexican cuisine and great prices, Mr. Tacos can't be missed. The menu has it all and every bit of it is fantastic. From delicious loaded tacos to ginormous burritos that make 2+ meals if you like leftovers, there's nothing on their menu that will leave you disappointed. I highly recommend the spicy brisket tacos as they're packed with mouthwatering flavors that can't be beat.
Foolish Things High Dive
918-636-9326 • 315 S. Trenton Ave, Tulsa
www.facebook.com/highdivetulsa
In spite of the name, there's nothing foolish about these tacos. At Foolish Things High Dive, unique flavor is the game and you'll find delicious Korean-influenced BBQ tacos and more, in a comfortable dive bar atmosphere. Try the Cliffhanger taco, a tasty combination of spicy pork, Korean slaw and sriracha aioli.
Taqueria Express #1
918-313-5585 • 1738 S. Garnett Rd, Tulsa
www.facebook.com/pages/taqueria%20Express
Everybody knows tacos from a truck are the best, and Taqueria Express drives this point home every time. Enjoy a variety of traditional Mexican dishes freshly made to order while you wait. Try their five taco special with your choice of meats or make it a dinner with their delicious slow-cooked beans and Spanish rice.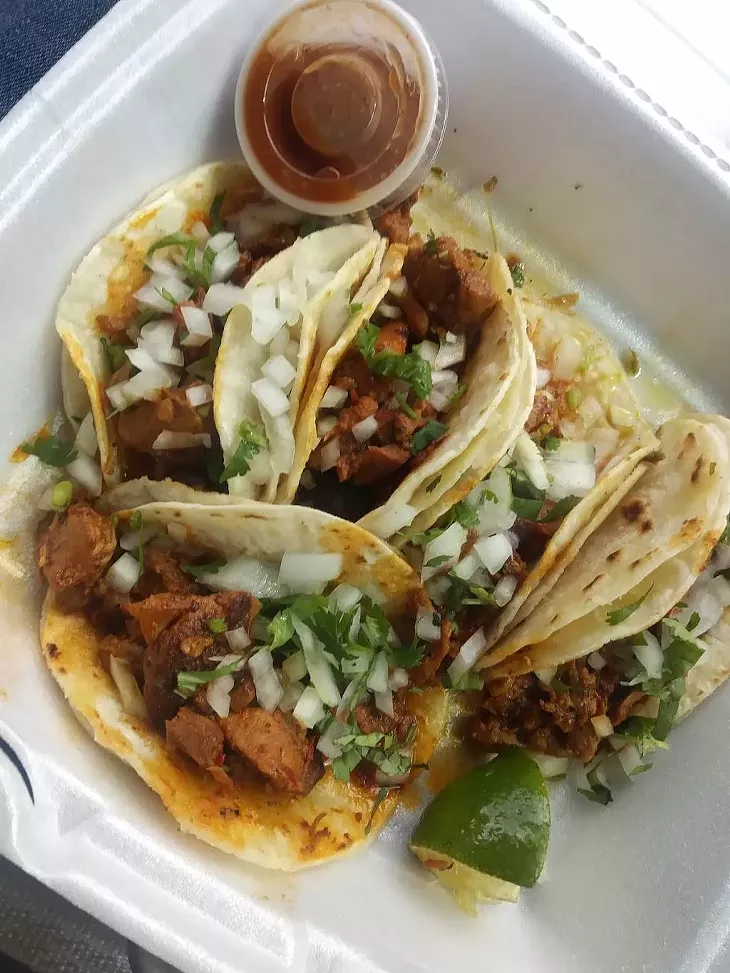 El Super Taco
918-872-0501 • 6006 S. Peoria Ave, Tulsa
www.facebook.com/elsupertaco
One of Tulsa's hidden gems, El Super Taco serves up delicious street style tacos, burritos, nachos and more. Every taco I've tried here is mind-blowingly good, from the shredded beef to the barbacoa. They offer a great deal on mini tacos with your choice of two of their divinely cooked meats if you think that's enough to fill you up.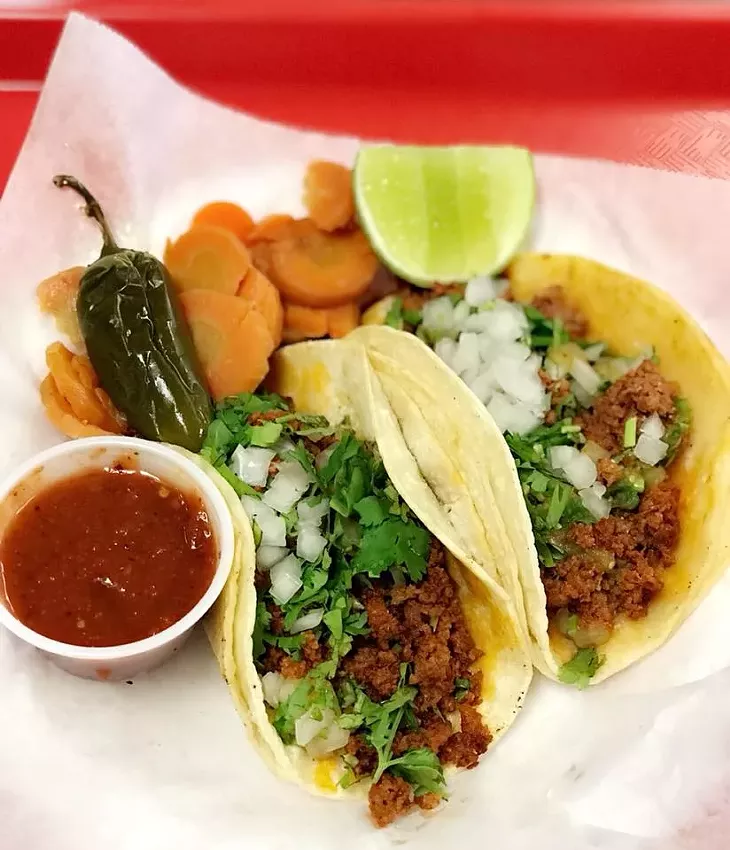 Tacos San Pedro
918-437-7232 • 12929 E. 21st St, Tulsa
www.facebook.com/tsptulsa
If you're looking for the perfect birria tacos, you'll find them at Tacos San Pedro. This is a great spot for awesome authentic Mexican food. From tacos to enchiladas and tamales, they've got it all. Stop by for lunch, they've got some great specials designed to save you money and give you your taco fix.