Oklahoma City Ward 2 councilman Ed Shadid has held his position since 2011 but decided last year he would not seek a third term. Five candidates are vying to fill his spot.
Candidates with varying levels of experience in politics and activism will appear on the Feb. 12 election ballot, which could result in an April 2 runoff if none receive a majority.
The advocate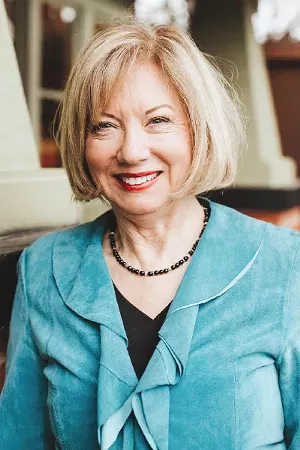 Alexa Ace
Suzanne Broadbent was born and raised in west Oklahoma but has lived in Ward 2 for 25 years, even serving as president of her neighborhood association.
Suzanne Broadbent, 68, was born and raised in western Oklahoma, where she grew up on a ranch. She has served three terms as president of her church and was appointed by former mayor Mick Cornett to Oklahoma City Historic Preservation Commission.
Broadbent said some of the issues she would like to tackle would be the condition of schools, access to transportation and affordable housing.
"The city council is, in my opinion, largely responsible for the community surrounding those schools," she said. "The community outside those schools affects what those kids can do inside the school. Do they show up ready to learn or do they show up hungry, fearful, homeless, scared, unsure of what's going to happen when they get out of school?"
Broadbent served as president of the neighborhood association in Putnam Heights, where she has lived for 25 years. She said the experience she brings to the table sets her apart from the other four candidates.
"The city council can be a really good bully pulpit for getting folks together to come up with solutions," she said. "I'm willing to do the hard work and get things done. It's fun to have ideas and chat about it, but it's also fun to work at it and get it done, and that's one of the things that I feel like I can bring to the council."
Broadbent said she is also excited about the conversations that might arise out of MAPS 4 discussions. She said areas outside downtown are ready for attention, and she would like to see more sidewalks, better public transit and community centers.
"The senior wellness centers seem to be very beneficial, and I'd like to see them be intergenerational if that's what people want," she said. "In other words, a real community center. That intergenerational relationship-building and interaction is just so beneficial for everyone concerned … particularly in Ward 2, where we have such a community feel, where we do have neighbors of all generations, kind of like a small town."
The educator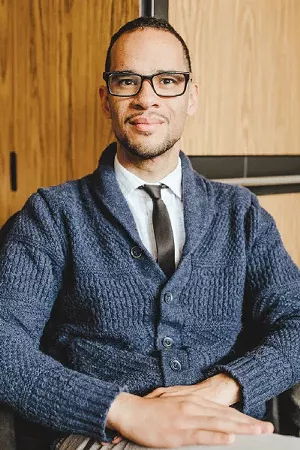 Alexa Ace
James Cooper would make history as the city's first openly gay city council person ever elected.
James Cooper, 36, teaches college preparation classes at Jefferson Middle School and film studies and English at Oklahoma City University. He was also appointed by Cornett to serve as a trustee of Central Oklahoma Transportation and Parking Authority (COTPA).
The biggest issue Cooper wants to focus on is reliable public transport and walkability within the city. Cooper, who ran for the Ward 2 city council seat about four years ago, said he has knocked on about 4,000 doors since July 5 to talk to voters.
"I spoke to nearly 2,000 people over the last couple months now, and they always tell me that walkable neighborhoods are a priority for them," he said. "They want good streets, they're tired of potholes and they want good sidewalks right out their front door."
Millennials have told Cooper they want better sidewalks to walk to places like the grocery store, the park, bars and restaurants.
"Boomers want those sidewalks too, largely because they have made a pretty big decision that they want to age in place in the homes where they've made their memories," he said. "They don't want to move to nursing homes. So those sidewalks become so important because if they can walk to the grocery store, the post office, church, a restaurant safely then all those basic needs of the individual are right there within their reach."
Both age groups, Cooper said, also want reliable public transportation to get to places that are farther away.
"I'm committed to doubling our bus fleet to ensure we have reliable public transportation. Buses running every 15 minutes — nonnegotiable, it has to happen," he said. "The only way we're going to have a reliable public transportation system is if we take the current 30-minute bus frequency down to 15 minutes."
Cooper also wants all buses to run until 3 a.m. for those who work in restaurants or retail and might get off work late.
The consultant
Alexa Ace
Marilyn Davidson founded Davidson Consulting a few months ago and would have to take a leave of absence if elected, which she hopes shows her passion for the city council.
Marilyn Davidson, 38, recently started her own consulting business for public and government affairs. She has worked at the state Senate as a legislative aide and most recently worked with Department of Corrections as a legislative liaison.
Davidson said she was motivated to run for city council after trying to report an issue on her street and being met with a slow, inadequate response. She identified neighborhood infrastructure, safety and education as the ward's biggest issues. She also said being in communication with residents will be a big focus for her.
"One of the first things I'm going to do is find ways where I can tear down those barriers of communication between the residents and myself," she said.
Davidson, who has a son in second grade in public school, said raising a young family in Ward 2 makes her invested in ways other candidates might not be. She said it takes strong schools to build up good communities and neighborhoods and attract more businesses into the city.
"When it comes to funding our education, that's a state-level issue, but as city council members, there are some things we can do to help support our local schools," she said. "There are some creative ways we can kind of come together and help them do their job as they're seeing less and less support from the state government."
Despite having experience in government, Davidson acknowledges she is still fairly new to politics compared to some of the other candidates.
"I'm going to be able to come into the role with a fresh outlook on everything and fresh ideas because I haven't been sitting there in a volunteer position or been involved in the decisions that have been going on for the last 10 years," she said.
The adviser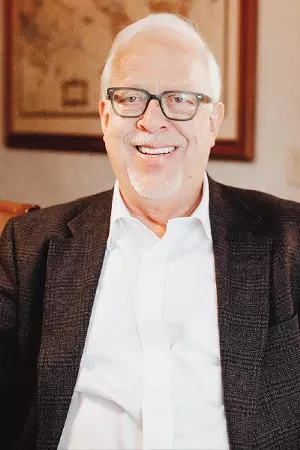 Alexa Ace
Mike Dover has lived in Ward 2 since 1982 and plans to be a full-time city councilman if elected.
Mike Dover, 70, is a retired social worker and former executive director of Variety Health Center. He chairs the Senior Health and Wellness Center subcommittee on the MAPS 3 Citizens Advisory Board and was appointed to serve on the OKC Bond Advisory Committee. He plans to be full-time council member if elected.
"I'm best prepared just because of my experience of serving in those roles. I've represented Ward 2 on those two committees as a volunteer, so I want to go to the next level," he said. "All of us running, I know we all love this city, and I know we all bring different talents and experiences, but I think I'm better prepared."
Dover said public transit, education, streets and neighborhoods are things he'd work to improve if he was elected. Dover is particularly passionate about making sure all bus stops have shelters.
"I learned there are 850 bus benches without shelter. Close to 150 have bus shelters," he said. "People who generally rely on the bus system in our city are low-income people, are disabled people, are elderly people and frankly people who don't have a lot of choices to go warm up their car in the morning before they go to work. … And in this extreme weather we have here, it just breaks my heart."
Dover advocates making the next MAPS more focused on neighborhoods.
"That's why I decided to run for city council, because I want to be an advocate for quality of life for all families," he said. "At the end of this next MAPS, there should not be a school that does not have a sidewalk that neighborhoods kids can walk to schools."
The business owner
Alexa Ace
Tracey Halley-Terrell has owned her bail bond company for nearly two decades and is the secretary of Oklahoma Bondsman Association.
Tracey Halley-Terrell, 47, is a bail bondsman who is new to politics. She has owned her own bail bond company since 2001.
"As far as politics, this is brand-new to me. I'm completely green," she said. "I've been busy raising my family, building my business. I just feel, at this point, there's things that need to be taken care of that haven't been, and I'm willing to step up and try to do that for the community, for Ward 2."
As a family woman and business owner without government experience, Halley-Terrell feels like she can represent the everyday people of Ward 2.
"It's a council, so I can bring stuff to the table, but I'm going to have to work with everybody to make the decisions that need to be made," Halley-Terrell said. "I'm here to represent everyone, not necessarily Republican, Democrat — highly educated, big money, no money, I'm here for everyone."
She wants Ward 2 streets to be nicer, neighborhoods to be safer and schools to be better-funded and would also want to help the homeless population.
"We have awful streets," she said. "Downtown is growing and becoming so nice, but we have to go down all these bad streets to get to the good stuff. We should have good streets everywhere; there shouldn't be an issue with that. The same with our schools; we need to continue putting time and effort and money into schools to our future — the kids are our future."
data.okc.gov
Oklahoma City is divided into eight Wards whose residents elect a council member to represent them on the city council.