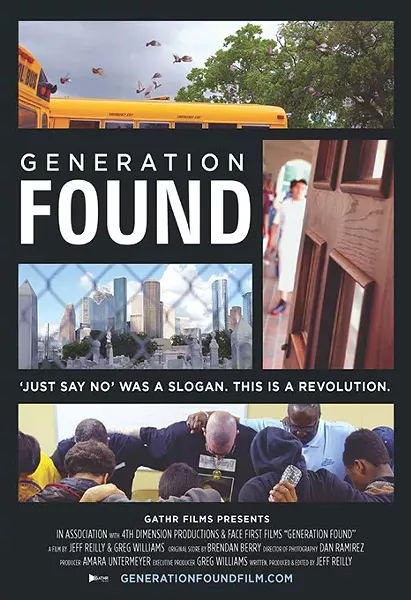 More than 63 percent of Oklahoma high school students say they drink or have tried alcohol, according to data compiled by the U.S. Department of Health and Human Services Office of Adolescent Health in its 2015 Youth Risk Behavior Survey, which was released in June.
The agency also notes that 15 percent of Oklahoma teens said they had their first drink of alcohol before age 13 and more than 32 percent of teens reported having used marijuana at least once.
These numbers add up to a teen substance abuse crisis in the state, said Andrew Rice, executive director of Teen Recovery Solutions (TRS) in Oklahoma City.
"There's a dangerous problem with addiction among teens; it's not just an isolated thing," Rice said.
Founded in 2000, TRS offers counseling and outpatient services to teens in recovery from substance use, abuse and addiction.
Part of the organization's mission is to bring awareness of the growing problem of teenage substance abuse and reduce the stigma associated with treatment and recovery.
It hopes to help do so through its upcoming screening of Generation Found, a documentary that focuses on how people in Houston worked together to battle teen substance abuse in their community. The result was a recovery high school called Archway Academy, which was the model for Mission Academy, the local recovery high school TRS founded in 2006.
"Having a recovery high school environment for the teenager to go back to out of rehab gives them the best chance to be successful," Rice said.
He said TRS has a high success rate; 93 percent of its participants graduate high school, 96 percent test clean for drugs throughout the school year and 82 percent of graduates maintain sobriety after graduation.
The school has grown from around four students to between 18 and 20.
Generation Found outreach coordinator Mario Diurno said seeing people's stories is crucial to reducing the stigma associated with substance use, abuse and addiction and encouraging people to see the person behind the addiction.
"Statistics are important, but seeing the story humanizes it; it becomes real," Diurno said. "You see that the person is not just a number or a statistic."
He also noted that the nation is facing a drug addiction epidemic and the film shows the positive side of the battle that many people don't get to see, as it focuses on recovery and long-term well-being instead of the turmoil that occurs when someone is in the throes of the disease.
Generation Found premiered in August and has been screened in over 100 communities.
Diurno said it has also helped start a conversation about teen substance use in communities and prompted some to form task forces to potentially establish recovery high schools in their cities and towns.
Rice noted that when people are faced with a physical illness such as cancer or diabetes, they have a better idea of what treatment options are available to them than when confronted with treating the disease of addiction.
"We want people to know about a model that creates a lot of help and has a lot of success in getting them sober and helping them be happy and healthy into adulthood," Rice said.
Frank Turner, TRS board of directors president-elect, hopes the film helps change public perception about teen substance use and addiction and shifts the focus toward finding solutions.
"I think there's a stigma with young people and addiction, and I think there's a lack of awareness," Turner said. "To be effective in treatment, you need to understand what the problem is."
A crucial part of TRS' success is enabling the entire family to be involved in group sessions, examining what's happening at home and working toward resolving those issues.
In fact, Rice said Teen Recovery Solutions could probably more accurately be called Family Recovery Solutions.
"Teenagers' addiction issues are usually a byproduct of a lot of instability and dysfunction at large in the family, so we feel like the teenager can't be successful if the whole family's not on board as part of the recovery process," Rice said.
The organization offers free assessments for any teen who might be experiencing substance use, abuse or addiction issues and will recommend one or more of the organization's services or advise that the teen go into an inpatient treatment program.
In 2012, TRS launched a peer support group called Mission Peer Group, an outpatient program for teens and families in recovery.
Many of the school's graduates return to participate in the group's activities and act as mentors to other teens.
Generation Found screens 7:30 p.m. Dec. 14 at Harkins Bricktown Cinemas 16. Tickets are $11. For tickets and more information, visit teenrecoverysolutions.org/GenerationFound.
Print headline: Recovering hope, Teen Recovery Solutions hosts a screening of the Generation Found documentary as the organization helps treat youth diagnosed with substance abuse disorder.