OKC Pride Week runs through Sunday, and Lesbian, Gay, Bisexual and Transgender (LGBT) Pride Month continues through June. With so many events scheduled, you're sure to be busy. When you need a break from the festivities, stay in the spirit and relax with these notable LGBT-related films. Whether you're in the mood for a powerful documentary or a campy classic, there's something queer for everyone.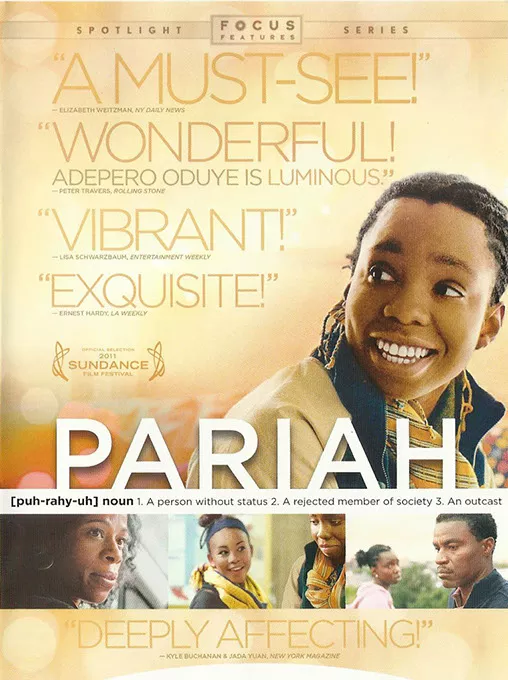 Pariah
2011, R, 86 minutes Available on Netflix, iTunes and Amazon
Lack of sexual and racial representation is a major issue in cinema, which makes Pariah seem like even more of a miracle as a result. It tells the story of Alike, a 17-year old African-American teenager trying to embrace her lesbian identity while dealing with the disapproval of those around her. Adepero Oduye is spellbinding as the young lead in a film packed with emotion, humor and heart.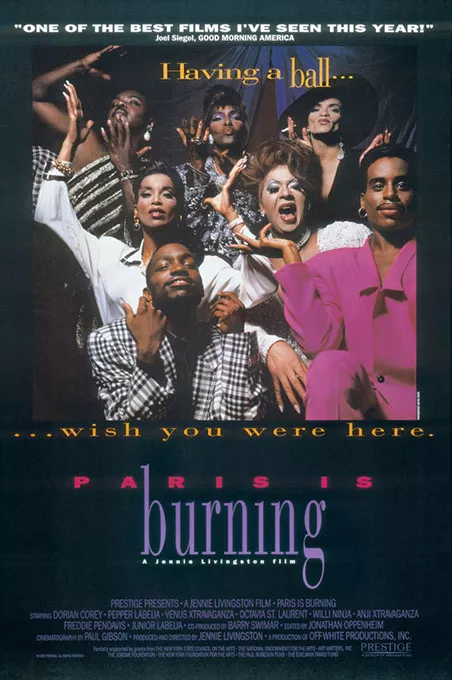 Paris Is Burning
1990, R, 71 minutes Available on Amazon
Madonna might have brought "voguing" to the mainstream, but Paris Is Burning first documented it and many other trends associated with underground drag culture. Groundbreaking at the time of its release, the documentary chronicles New York City's "ball culture" in the 1980s by focusing on the group of African-American, Latino, gay and transgender communities involved in it. As hilariously entertaining as it is heartfelt, Paris Is Burning is essential viewing.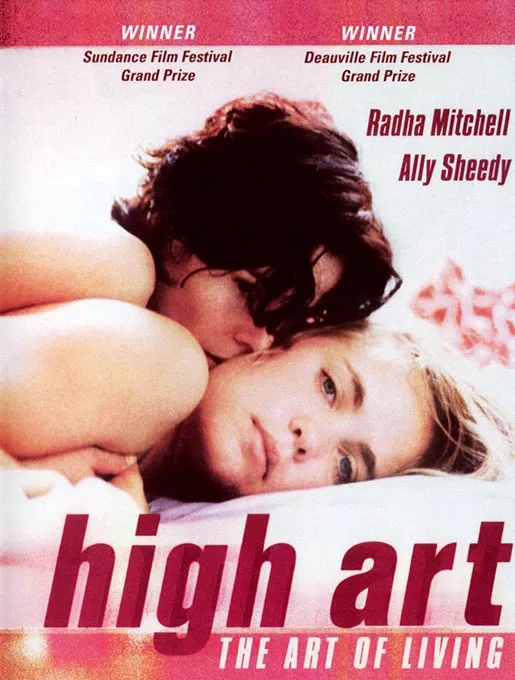 High Art
1998, R, 101 minutes Available on iTunes and Amazon
Before she directed the much more commercial The Kids Are All Right, Lisa Cholodenko made High Art, which tells the story of a young female magazine intern who becomes romantically involved with a troubled lesbian photographer. A dark character study at heart, the film is a quietly brooding masterpiece.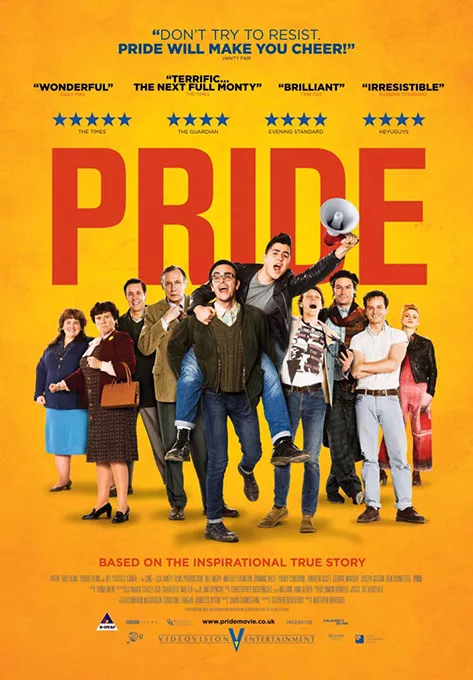 Pride
2014, R, 119 minutes Available on iTunes and Amazon
A common complaint is that depictions of gay characters in film are minimal or stereotypical. That's what makes a movie like Pride all the more joyous. Based on a true story, the comedy depicts gay activists in the U.K. working to help striking coal miners in 1984 Wales once they discover they both share common enemies in Margaret Thatcher, the police and conservative culture. Uplifting, hilarious and stylish, Pride is a glorious gem of a film.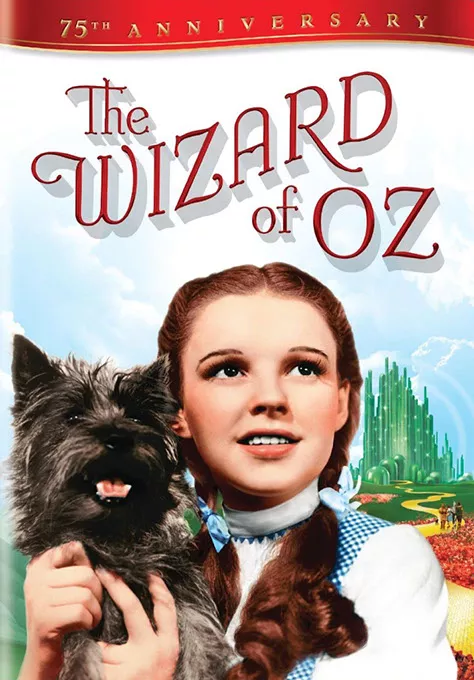 The Wizard of Oz
1939, PG, 102 minutes Available on iTunes and Amazon
The classic tale of Dorothy Gale getting swept away to the magical land of Oz by a tornado and having to find her way back home made arguably one of the most beloved movies of all time. Over the years, Dorothy's escape from her sepia-toned hometown to the vibrant, rainbow-tinted Oz has been read as an allegory for the "coming out" experience. For others, the presence of gay icon Judy Garland and the film's fair amount of garish camp give it resonance. It became such a staple of gay culture that "friend of Dorothy," or FOD, was used in the '40s and '50s as a gay euphemism.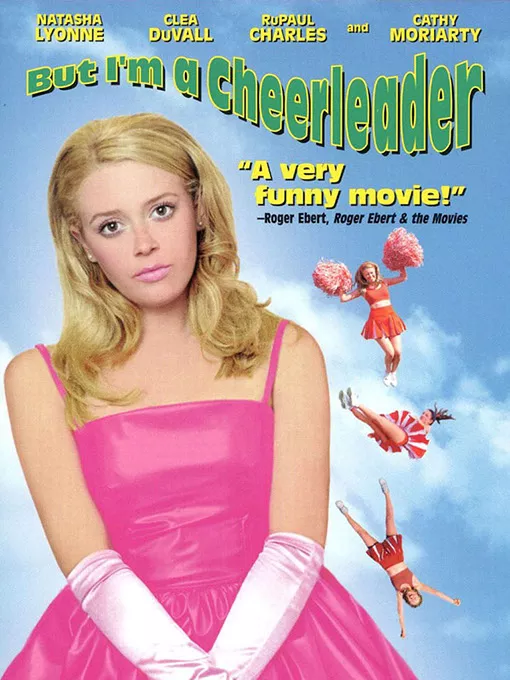 But I'm a Cheerleader
1999, R, 85 minutes Available on Netflix, iTunes and Amazon
But I'm a Cheerleader stars Natasha Lyonne as a "normal" high school cheerleader whose parents and friends think might be a lesbian and send her to True Directions, a gay conversion camp. The cult classic is sneaky in the way its biting satire deals with themes of sexual and gender identity, coming of age, labels and finding your voice in surprisingly thoughtful ways. Dated pop culture references and tacky '90s aesthetic only add to its camp value. It also has a stellar cast rounded out by Clea DuVall, Michelle Williams and RuPaul.
The Hours
2002, PG-13, 114 minutes Available on iTunes and Amazon
Multifaceted female characters are a rarity in Hollywood, but The Hours stars three of the most compelling actresses of all time and gives them roles worthy of their talent. The film examines three women — Virginia Woolf (Nicole Kidman), a depressed '50s housewife (Julianne Moore) and a modern-day book editor (Meryl Streep) — over the course of one day. Filled with forbidden romance and sexual repression, The Hours is a master class in acting and an incredibly beautiful portrait of frustrated female desire.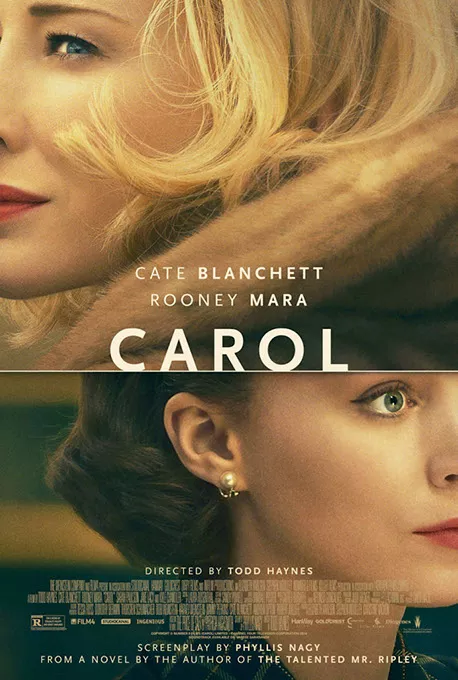 Carol
2015, R, 118 minutes Available on iTunes and Amazon
Portrayals of lesbians onscreen are typically cautionary tales that end in either death or sadness. But Carol doesn't follow the path most traveled, particularly since it comes from idiosyncratic director Todd Haynes. Carol is about a shy saleswoman (Rooney Mara) who begins an affair with an older married woman (Cate Blanchett) in 1950s New York. Stylish to a fault, beautifully shot and achingly erotic, Carol is the sort of old-school romance story that simply isn't often told.
A Nightmare on Elm Street 2: Freddy's Revenge
1985, R, 87 minutes Available on Netflix, iTunes and Amazon
Part of me doubts filmmakers intentionally imbued A Nightmare on Elm Street 2: Freddy's Revenge with so much homoerotic subtext. But watching the lead character meet up with his high school gym teacher in an S&M leather bar and later tie him up in the showers to whip his bare ass certainly has me wondering. Nightmare 2 is about a teenage boy named Jesse whose dreams are haunted by Freddy Kruger, who wants to possess Jesse so he can continue his murder spree in the real world. It has been labeled the "gayest horror movie ever made," with many reading Kruger's need to enter Jesse's body as a symbol for repressed homosexuality. From an emphasis on phallic imagery to Jesse's disinterest of his girlfriend in favor of spending time with hunky friend Ron, A Nightmare on Elm Street 2 is a classic.
Tangerine
2015, R, 88 minutes Available on Netflix, iTunes and Amazon
As outlandish as it is innovative, Tangerine is truly a one-of-a-kind movie. It tells the story of transgender sex worker named Sin-Dee as she tears through downtown Los Angeles on Christmas Eve trying to find the pimp who broke her heart. Storylines feature Sin-Dee's friend Alexandra's cabaret performance and a married cab driver's dalliances with sex workers. Often noted for being entirely shot on an iPhone 5, Tangerine is truly marvel in how it breaks down sexual and racial barriers while still working as an uproarious comedy.
We Were Here
2011, Not Rated, 90 minutes Available on Netflix, iTunes and Amazon
Given the strides taken to help contain the deadly AIDS virus, it's hard for a modern audience to truly understand the toll HIV and AIDS took when it began spreading in the '80s. But documentary We Were Here does an exquisite job portraying the crisis at its height in the San Francisco area. Viewers get a firsthand look at the virus and how it affected a generation. The experiences are shown through the eyes of a political activist, an HIV-positive artist who lost two partners to the virus and a dancer/florist who supplied flowers to funerals, among others. We Were Here is a powerful viewing experience.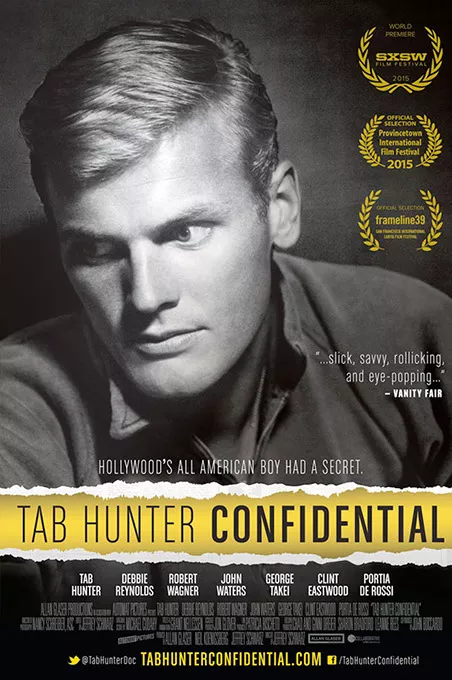 Tab Hunter Confidential
2015, Not Rated, 90 minutes Available on Netflix, iTunes and Amazon
Tab Hunter was the golden boy of Hollywood in the '50s and '60s, earning a name for himself as the charismatic romantic lead in films such as Damn Yankees and Battle Cry. But as Tab Hunter Confidential shows, the actor led a double life as a closeted gay man while becoming a national sex symbol. Hunter reflects on his life and career, and the documentary features appearances by Clint Eastwood, John Waters and Portia de Rossi.
Beginners
2010, R, 105 minutes Available on Netflix, iTunes and Amazon
Too often, we don't acknowledge that sexuality is a part of life and it's not just saved specifically for the younger set. That's exactly why Beginners is a minor miracle. A young man named Oliver (Ewan McGregor) loses his mother, and shortly afterward, his father Hal (Christopher Plummer) comes out as a gay man. While Oliver and his pursuit of a French actress might be the primary plotline of Beginners, his father's exploration of life is much more fascinating to watch. The film itself is a delightful dramedy, but Plummer's performance as late-blooming Hal is what truly makes it spark.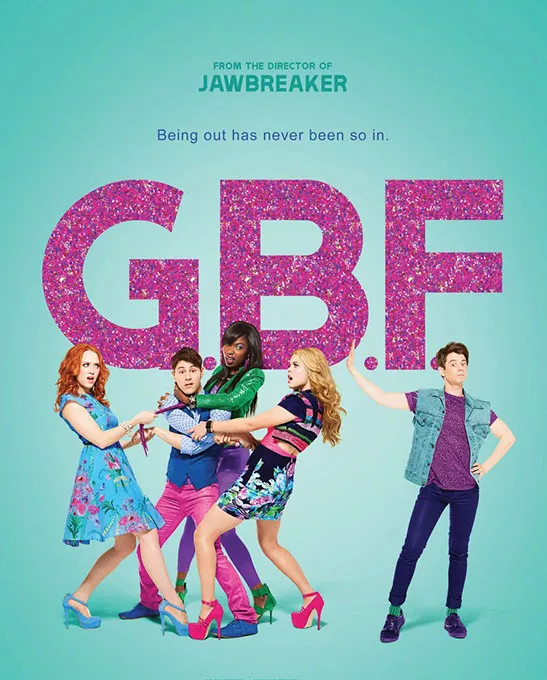 G.B.F.
2013, R, 92 minutes Available on Netflix, iTunes and Amazon
As the gay answer to iconic, straight-faced teen movies like Clueless and Mean Girls, G.B.F. is a cheeky comedy that does good by its LGBT characters. The plot is simple enough, about what transpires after a closeted gay student is outed by his classmates and becomes the highly coveted "gay best friend" by the most popular girls in school. And while that might sound problematic, G.B.F. has more on its mind than outdated stereotypes, serving up razor-sharp satire on everything from teen movies to social politics.
Laurence Anyways
2012, Not Rated, 168 minutes Available on Amazon
The stories of transgender individuals are rarely told onscreen with as much passion and warmth as Laurence Anyways. Directed by French wunderkind Xavier Dolan, it details a decade in the life of a woman and her relationship with a transgender woman named Laurence (living as a man) who expresses her need to live as her true self: a woman. Set in the 1980s and early '90s, Laurence Anyways is an affectionate tale of love and desire that's not only a beautiful portrayal of a transgender woman but also a passionate romance in its own right.
Print headline: Queer film, Celebrate OKC Pride Week and LGBT Pride Month with our lineup of friendly films.