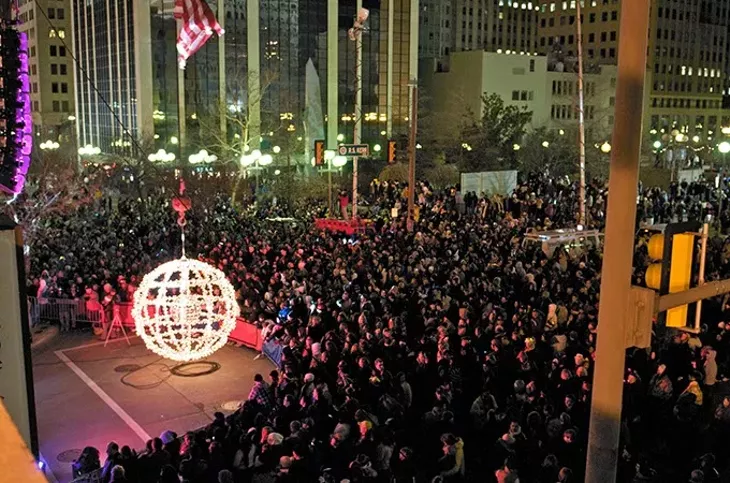 Provided
Opening Night
Opening Night 2015
Boom! Pow! Happy New Year! Now in its 27th year, Opening Night runs 7 p.m.-midnight Wednesday in and around various downtown venues, including a grand finale countdown at Bicentennial Park. The night's live entertainment spans 16 stages and more than 20 acts, including everything from comedy from OKC Improv to live R&B-jazz fusion by Shortt Dogg. It's a safe, family- friendly event where everyone can enjoy something, whether it's fine dining, dancing or youth activities. Admission wristbands are $8-$10, and children under 5 are admitted free. Find parking maps, schedules, wristband information and more at artscouncilokc.com.
WEDNESDAY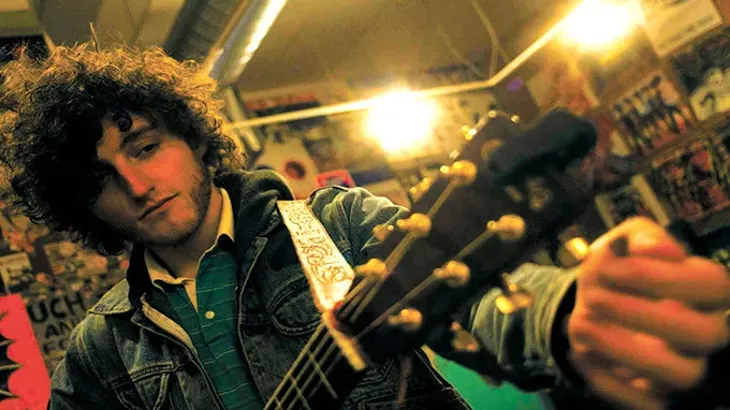 Provided
John Calvin Abney
Wormy Dog's Hangover Ball
Join members of Mama Sweet, The Damn Quails and The Tequila Songbird Swap as Aaron Holt, Bryon White, Kaitlin Butts, Kierston White, John Calvin Abney, Chance Anderson, Evin Brady and Brandon Clark band together for Wormy Dog's Hangover Ball 9:30 p.m. Thursday at Wormy Dog Saloon, 311 E. Sheridan Ave. Doors open at 6 p.m. Tickets are $15. Must be 21 to enter. Visit wormydog.com or call 601-6276.
THURSDAY
Provided
The Book of Mormon
The Book of Mormon
Straighten your tie, look sharp and enjoy the national tour of nine-time Tony Award-winning musical The Book of Mormon at Oklahoma City's Civic Center Music Hall. The musical takes an outrageously funny look at faith, optimism and overcoming adversity as two fish-out-of-water Mormon missionaries try to spread their faith in war-torn, poverty and disease-ridden Africa. Rather than spend its time poking fun at an easily misunderstood sect of Christianity, the play shines a light on the absurdist elements of all faiths. Tickets are $35-$135. Visit okcciviccenter.com or call 297-2264 for tickets and showtimes.
WEDNESDAY
Oklahoma Gazette / File
Thunder Girls
OKC Thunder vs. Phoenix Suns
Before you go watch the big ball drop Wednesday night, watch a different one when the Oklahoma City Thunder squares off against Phoenix. The last time these two teams met, the Thunder unleashed a 112-88 victory. Let's celebrate a rematch. The game starts 7 p.m. at Chesapeake Energy Arena, 100 W. Reno Ave., which leaves you with plenty of time to kiss the night — and this year — goodbye.
WEDNESDAY
Vintage drop
Bartlesville is home to the world famous Price Tower designed by Frank Lloyd Wright. The mid-century architect was like no other — it is only appropriate that Bartlesville celebrates New Year's Eve in a unique way. For the past 10 New Year's Eves, visitors to the Price Tower get to watch a giant olive fall 15 stories into a seven-foot martini as the clock strikes midnight.
The tower is the only skyscraper built by Wright, and is a United Nations Educational, Scientific and Cultural Organization World Heritage nominee.
Those at the tower also know how to throw a party. According to a media statement, Price Tower Arts Center chairman C.J. "Pete" Silas created the Olive Drop to pay homage to New York Square's famous ball drop, and suited the tower's mid-century heritage. What better symbol of 1950s swagger than a huge martini?
The event, created as part of a larger New Year's Eve party for Phillips Petroleum Employees quickly grew into a spectacle that the city, and then the nation, noticed. The Price Tower Arts Center, the nonprofit organization created to preserve the tower decided to invite everyone to join in the fun. The event is in its 11th year. Two years ago, according to a media statement, the Olive Drop made a top ten list of Most Interesting New Year's Eve Drops in the nation.
Last year, around 500 people attended, with more expected this year.
Starting at 9 p.m. Wednesday, Price Tower will play host to live music, food and a complimentary glass of champagne. Of course, you will also have a front row seat to the final addition on a huge vintage cocktail. To purchase tickets and learn more about the event, visit pricetower.org.
WEDNESDAY
More happenings
• Burlesque Legend, burlesque, vaudeville, belly dancing and cabaret style performances in addition to audience participation games, door prizes, and more. Oklahoma Contemporary, 3000 General Pershing Blvd., 951-0000, oklahomacontemporary.org. WED
• New Year's Kickoff Snooze, overnight family event with a guided night hike with zoo animals; end the night with hot cocoa and popcorn and rise to a light breakfast and another guided hike, 7 p.m., Jan 2-9 a.m., Jan. 3. Oklahoma City Zoo, 2000 Remington Pl., 424-3344, okczoo.com. FRI-SAT
• Devon Ice Rink, bundle up and gather friends for some ice skating fun, Dec. 31- Jan 7. Devon Ice Rink, 100 N. Robinson Ave. WED-WED
• Todd Yohn, a mash-up of stand-up, improv, and music, 7:30 & 10 p.m., Dec. 31; 8 & 10:30 p.m., Jan. 2-3. Loony Bin Comedy Club, 8503 N. Rockwell Ave., 239-4242, loonybincomedy.com. WED/FRI-SAT
PLUS! Find more events on our online calendar at okgazette.com/calendar.