provided
Julie Ezell was initially charged with using a computer to violate state statutes, false report of a crime and preparing false evidence and maintains that she did it to expose corruption at Oklahoma State Department of Health.
Just weeks after a majority of Oklahoma voters approved State Question 788, a bizarre bit of news broke. Julie Ezell, a lawyer for Oklahoma State Department of Health, had been charged with sending herself threats.
On July 17, 2018, Ezell was charged in Oklahoma County District Court with counts of using a computer to violate state statutes, false report of a crime and preparing false evidence, according to court records.
The count of preparing false evidence was dismissed by the state, and Ezell pleaded guilty last October to the count of false report of a crime as well as a reduced misdemeanor count of using a computer to violate state statutes. Records show she was given a five-year deferred sentence.
Subsequently, Oklahoma Bar Association filed a disciplinary action, and Ezell was temporarily suspended from practicing law. In June, Oklahoma Supreme Court filed its opinion, barring Ezell from returning to the practice until one year from the date of her temporary suspension. She will be allowed to practice law again in November.
After the temporary suspension was enacted, Ezell spoke to
Oklahoma Gazette
, telling her side of the story under the agreement that quotes from the interview would not be published until after the disciplinary review was completed. At that time, the matter was expected to be resolved early this year.
"I've worked in government almost my entire career," Ezell said. "My mom was government, and as stupid and cliché as it sounds, I'm the type of lawyer that went to law school because I wanted to help people. So going to work for the government, and because my husband is a stay-at-home dad and I apparently don't know what birth control is, it was a steady income and good benefits," Ezell said. "And so I worked twice at [Oklahoma] Tax Commission. I worked for Mike Hunter when he was over at the land commission, and his number two and number three were my direct bosses when I was at the tax commission. Did a quick stint after leaving tax at the attorney general's office, which is where I met Tom Bates, the interim commissioner of health. I was only there for eight months and got hired on as the first general counsel of teachers retirement. I was there for almost four years and also made deputy director, and that's where I thought I was going to — well, I don't want to die because I don't stay in jobs forever, but I was going to be there a long time and set up to take over and run the pension fund. Great. And November of 2017, I get a call from Hunter's number three, saying, 'We want you to go to the health department.'"
Ezell was reluctant to go to Oklahoma State Department of Health. At the time, she had a 2-year-old child. Her eldest son is autistic, and she has another child with special needs. She thought her ace in the hole would be naming a salary that she did not think the state could match.
"I'm thinking, 'How the hell am I going to get out of this?' because I didn't want to go. Then I get called by the attorney general's office and told if I don't take the job, I'll never get another job in state government again. This is because Hunter, me previously having worked for him and worked for his number two and number three, they assume that I'm their girl and will do whatever they say. They didn't know me well enough," Ezell said. "And so I have to go to the health department. It was pretty upsetting, devastating, really, for me to have to leave teachers retirement, but on the bright side, I thought, '[I'm] in this crazy conservative state and I'm a registered Republican, but I'm not a Republican. I can go there and I can affect public policy on vulnerable people and marginalized people who are so much who, you know, the health department serves. This will be good.'"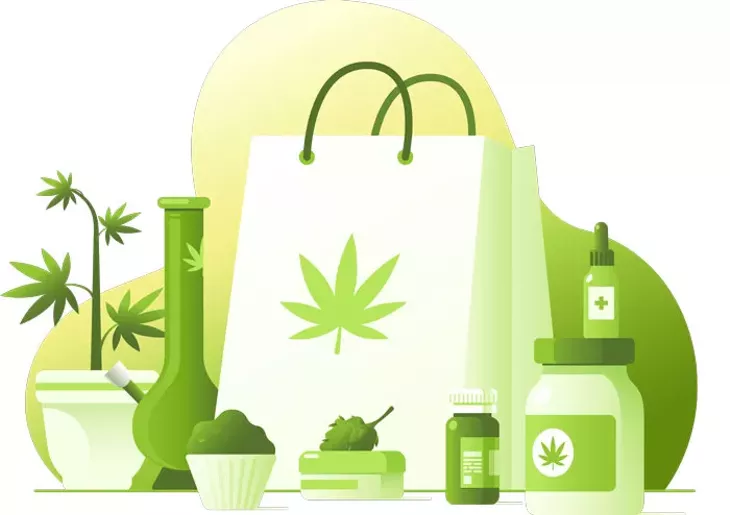 Immense pressure
During the period after her move to the state health department but before SQ788 passed, Ezell was constantly working.
"The health department is so understaffed, it's crazy," Ezell said. "And from day one, I was working 90- to 100-hour workweeks. I missed Christmas that year with my kids because I had to work. And it was constantly that type of workload and stress."
And then June 26, 2018 came.
"It happened very quickly. I could see that there was going to be a lot of political issues with the marijuana rules, that we were going to have a lot of pressure put on us. … So we start having these meetings to draft the rules," Ezell said. "Nobody in that agency knew shit about marijuana. Nothing. And I knew nothing about it. And the only thing that I knew about it is that, as an autism mom, I've led Autism Edmond for three years. I'm very plugged into that community, and I had a couple of friends who were illegally medicating their children. It was the only thing that worked. I knew that there was medicinal benefit. And I knew that we had these, you know, 'devil's lettuce' people all over, everybody who wanted to shut it down. I saw it was going to get bad and it was going to get bad quick."
Then began the internal struggle within the state health department, with proposed rules on banning smokable cannabis and requiring pharmacists at dispensaries, among other proposed rules.
"I tell them, 'You cannot legally do this.' I was instructed to write the rules as conservatively as possible, but only legally justifiable, which I wouldn't do anything else. If I know something's illegal, I'm not gonna write it and I'm not going to put in there anything we don't have authority for, which was exactly that," Ezell said. "I am a lawyer. My ass is on the line for these. … They want me to either shut it down operatively or they want me to write the laws so illegal that it'll be tied up in litigation for years, and I tell them I'm not comfortable with that. I'm not going to do that. I'll do what I'm going to do. I will write them as conservatively as I can inside the law, but I'm not going to do that. I can't do that."
Feeling immense pressure to do things she was uncomfortable doing, she said she developed a plan to get investigative eyes on her work texts and emails.
"I was so done on so many levels and burned out. I didn't care what happened to me, and that's a bad place to be, but that's where I was," Ezell said. "So I have all of that weekend to make, quote unquote, 'final edits' to the rules for the final draft that's going to be posted Monday, so I send the first email to myself at three o'clock that morning. … I knew that press conference wasn't going to be good. I could see that these legal rules are going to be passed. I knew where this is going. If I can get this out to the public or force an independent investigation, they'll take my phone. … I send that email to those three guys at work that morning, and they're like, 'Oh, we better take this seriously,' and then they don't do anything. So I send another one. I also send them to myself because I don't want anyone to worry and I want them to come to me. … I've already walked down this road. I want out of here, and I know these rules are going to be adopted. So the morning of the board meeting, I send another one, more threatening."
Out with a bang
The board's rules then pass.
"Again, law enforcement hadn't been out, so then I have to send more emails and I have to, like, really start getting threatening because I'm like, 'What's it going to take before someone fucking takes this seriously?' and I know I have to amp it up because the rules have been passed. I need this out. I need people to know what's going on because this cannot stand," Ezell said. "I have a strong sense of fairness, and at times, it's gotten me into trouble. It just went all over me that these people thought that they know better than 57 percent of Oklahomans and that they could do whatever they want, knowing that it's illegal, and spending state tax dollars to defend and handle it. So I start sending the emails and really ramping them up, and late Tuesday, OSBI comes and talks to me."
Ezell knew they had traced the emails, and she surrendered her phone, signing a consent form to let them search it.
"I'm like, 'Yeah, yeah, they absolutely will see that they're on there. They'll also see all of these text messages and emails because I have my work email on there too that, like, corroborated and showed what was going on. Good deal.' And then Friday comes, OSBI calls me in and they pretty much say, 'We know it was you.' I was not going to confess to them without a lawyer because I'm not stupid. … One of the agents, he looked at me, and he goes, 'I know this isn't you, and I know that you're a good person, so just do the right thing.' And it just hit me," Ezell said. "And I said, 'Yeah, I did it.' And he goes, 'Why did you do it?' And I said, 'Because of the rules that were being adopted. Because of that.' And that's all I would tell them. Nobody knew what was going on. I didn't tell anybody. I had hoped that people would look at the big picture and see that I was trying to uphold the law, but I also heard there's a good chance I was going to get in trouble. But like I told you before, I was so mentally and emotionally exhausted and burned out that I just didn't care. I still have shame that I allowed myself to get to that place because I am a highly independent, competent, strong woman. That's how bad it was. I just didn't care."
Ezell had had enough and just wanted out. She then drove to her mother's house to tell her about what was happening.
"I have a wonderful mom; she's unconditionally loving," she said. "I drove over there, and I said, 'Mom, do you love me? Will you love me no matter what?' And she's like, 'Absolutely.' And I tell her, and she laughs and she goes, 'You'll always have a flair for going out with a bang, but you were trying to do the right thing.'"
Ezell opened her own law office in Edmond in 2019, though representing clients has been on hold for the rest of the year.
"It was awful judgment. I've always owned that. That's why I didn't have any problem paying the restitution, although it's my understanding that the OSBI really wanted me to take a felony," Ezell said. "I bamboozled them for a couple of days. Sorry, guys. Lying isn't my normal MO, but this was a big deal and I had to get this out. I take full responsibility for what I did. I was trying to do the right thing, uphold the law. My execution was awful, but I was trying to uphold the law as voted by the people. I was trying to expose true corruption."