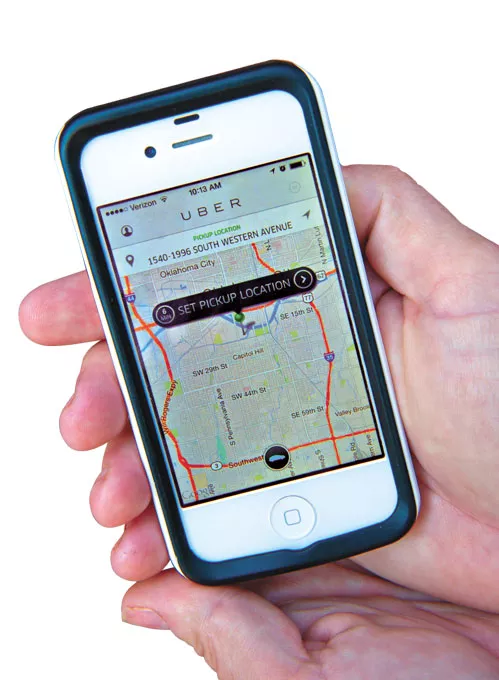 Oklahoma City's traffic commission approved application requests during a Friday meeting from Uber and Lyft to operate legally in the city limits even though some commissioners felt the companies were not meeting the spirit of the drug testing policy requirement.
The two companies have had a presence in Oklahoma City for over 18 months but the city began considering an ordinance last year for Uber and Lyft after traditional taxicab companies complained there was an unfair playing field.
An ordinance approved by the traffic commission and city council does not force Uber and Lyft to meet all the same guidelines of taxicabs, but does require driver background checks, vehicle inspection and a medical physical.
The city's new ordinance also requires rideshare companies to submit a drug testing policy with its application. Applications from Lyft and Uber stated that its policy was to not perform drug testing, which the city attorney said technically met the ordinance.
"I feel like these responses are a bit of a joke," traffic commissioner Paula Yockel said.
Other traffic commissioners admitted requiring drug testing would be a good idea, but the ordinance did not clearly require it.
"If the opinion of this body is that a vehicle for hire company should do drug testing then obviously [the ordinance is] not written clearly enough," traffic commissioner Rob Littlefield said.
The traffic commission voted 5-4 to approve Lyft's application and 8-1 to approve the application for Uber, which filed its application under the name Rasier.
The commission also voted to give Uber and Lyft drivers unti April 30 to obtain driving permits.