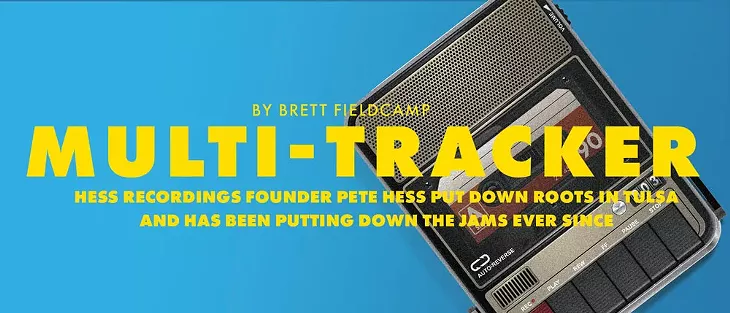 Tulsa's music scene is famous for being sprawling and ever-changing, with thriving communities built around punk, metal, folk, hip-hop, and more all across the city. But if you look closely at each flavor of all those musical pies, you'll find one guy with his fingers in them all.
"There was a lot of different music around me when I was a kid," says Pete Hess, one of the driving forces behind Tulsa-based acts as disparate as stoner-rockers The Danner Party and Dope Patrol, experimental hip-hop outfit Xenogenius, and the short-lived, but brightly-burning, Carlton Hesston. He spoke with The Gazette shortly after officially launching his own recording studio, Hess Recordings, where he's already racking up an impressive (and diverse) list of production and engineering credits for artists all over the city.
"I lived in Memphis as a child, grew up in Arkansas. My family traveled all the time when I was growing up," Hess says, discussing the inevitable confluence of location and musical inspiration. "Most of what I did was death metal until I got into writing blues and progressive rock, and shortly after that I moved to the beautiful state of Oklahoma and haven't looked back."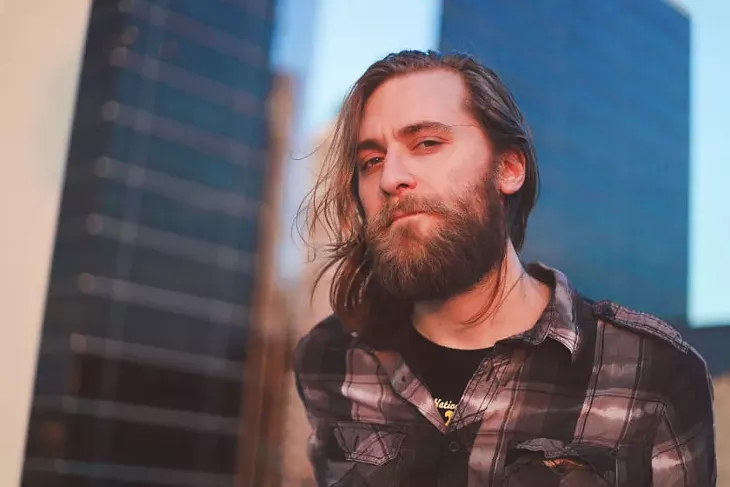 Richard Song
Pete Hess
In Tulsa, Hess found the kind of home that arguably only those kind of much-moved interstate transplants can find. He felt a kinship with the city, and T-Town's likeminded musical residents felt a kinship with him as well.
His affinity for the city's various musical scenes eventually led him to form multiple different bands with numerous friends, practically all based out of the same house.
"It was called Xenohouse, on account of being on Xenophon Ave. Its origin was more or less an accident," Hess says. "Every once in a while someone calls it a collective, but it definitely wasn't that official."
Needing roommates, Hess invited a couple friends that were also Tulsa music scene mainstays: Ben McCulloch of Danner Party and prog-rockers Oceanaut, as well as Nathan Wilson, who Hess says "at any given point is in like 50 bands."
"We all became friends with each others' friends and met people together until there was a lot of activity happening at once," Hess explains. "Basically, the only way to make half your rent in Tulsa is staying in as many bands as you can, and we were all people that loved that pace."
So then at what point did Hess make the jump from just jamming with all the musicians of Tulsa to producing and recording them in his own studio?
"My two main projects, Danner Party, and at that time, Carlton Hesston were strapped for cash, and for some reason they all took the chance on me handling production duties," he says. "Around this time, my hip hop project Xenogenius recorded our demo as well, and I handled much of it. Once the Hesston album was out on Horton records, I was getting hit up by friends to make their albums on the cheap."
It was a logical step, then, to turn his lifelong interest and growing passion for recording and engineering into a real endeavor. Having already been running a makeshift recording operation for a handful of artists out of his house, it was a huge help when another friend jumped on board to help legitimize the business, and Hess Recordings was finally launched in earnest.
"My good friend Nathan Barham decided to go in on it with me, and since then it's only gotten more organized and easy, and it's a lot more fun now, too," says Hess. "Some of my favorite engineers are people like Steve Albini and Rudy Van Gelder who made killer albums out of homes. There's also something a lot less cold about it than I've experienced in professional studio spaces. Something exciting about sweating where you eat."
Hess has undeniably become a relentless force within Tulsa's ever-expanding music world, but when asked about his own influence or standing, he's quick to divert the attention onto the myriad of other artists that he believes deserve credit.
"A trouble I run into summing up the activity in town is that there is a whole community of people in multiple projects making real sacrifices to keep the musical culture alive," he says. "I have the privilege of seeing what it's like when a wave of bands starts coming up that are all new to the scene, and I'm already enjoying the hell out of what some of the younger ones are getting into. Our punk scene kicks ass. Our rap scene is underrated beyond excuse. [Groundbreaking activist hip-hop project] Fire In Little Africa has really made a lot more possible. It's really helped contribute to people rethinking what this city is and what it means outside of all the cowboy culture and oil company activity we associate with it."
Whatever influence or foundation he might set for his city and its scenes, Hess is perfectly content just to continue making music however, and with whomever, he can.
"I realized this was really what I had wanted to do the whole time, to put all of my efforts into working on my own art and helping other people's come to fruition."