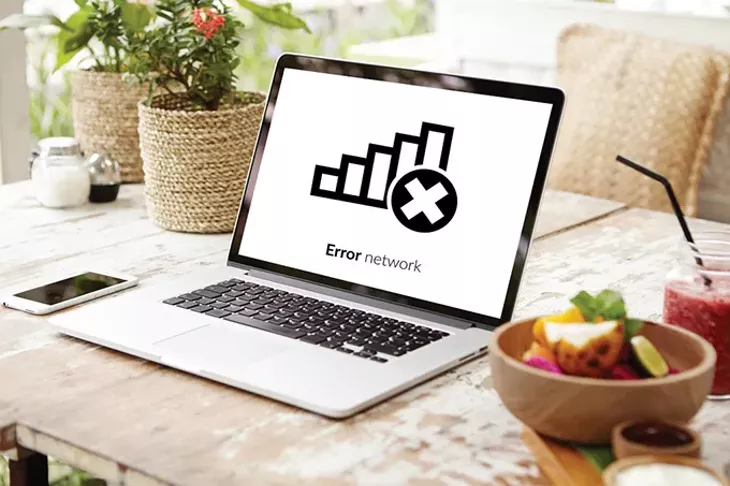 Bigstock.com
Oklahoma ranks 47th in the U.S. for internet connectivity.
In the quarter century since the internet first became available for most Americans and the two decades since average citizens started carrying cellphones, most users have learned to take the good with the bad. Even in its early stages, the internet gave its users entry to knowledge that was equivalent to gaining full access to the Library of Congress, University of Oxford's Bodleian Library and the Royal Library of Alexandria without the plane tickets. Put more simply, it democratized information.
But that's only if you have it.
According to the national broadband database BroadbandNow, some Oklahoma counties have little or no access to high-speed internet. In the case of Pawnee County, none of its citizens can access internet at 25 megabytes per second (mbps), the speed at which streaming video will actually stream. In far southeastern Oklahoma, residents are hit with a double whammy: Not only does just one in 100 people have access to high-speed internet in Pushmataha County, but they also live in what the Federal Communications Commission calls a cellphone "dead zone." Essentially, they are living like its 1999 or earlier.
Despite that ever-encroaching feeling among users that the internet is taking over their lives, the global technology research group McKinsey & Company estimates that more than 60 percent of the world's population is completely offline. Break it down to the domestic level, and according to the Economics & Statistics Administration of the U.S. Department of Commerce, 100 million people have no access to the internet at home — roughly one in three Americans. Considering those people disproportionally live in rural or poor urban areas, Oklahoma is hit unusually hard by the lack of access.
Not having the internet means a lot more than missing Stranger Things on Netflix. According to a study by the Federal Reserve, students with access to high-speed internet are 6-8 percent more likely to graduate from high school. And according to the nonprofit organization EveryoneOn.org, roughly 80 percent of Fortune 500 corporations only accept online job applications. That includes Walmart, a major employer in Oklahoma's rural areas.
Oklahomans experiencing life in technology deserts must clear technological, economic and some political hurdles to reach an oasis of connectivity. As such, there's no magic solution to getting these Oklahomans up to speed.
Rural access
Rural areas where broadband internet access isn't available face greater difficulties than just buffering YouTube videos. Brian Whitacre, professor of agricultural economics at Oklahoma State University (OSU), said the lack of high-speed connectivity might have a negative impact on the local economy.
"Many of those areas are struggling in terms of people leaving, high unemployment, those kinds of things," Whitacre said. "A lot of our research is showing the community that doesn't have a reliable broadband internet connection is going to fall behind. Internet access has positive impact on things like jobs, income, civic engagement, and without that connection, you're going to be at a disadvantage."
Inspired by similar programs in Kansas and Maine, OSU began a pilot program in June 2017 providing four mobile hotspots each to libraries in Elgin, Seminole, Haskell and Perkins to be loaned out to patrons for a week at a time. The hotspots allow users to utilize Sprint's cellphone towers to wirelessly connect to the internet. The program has proven popular with patrons, Whitacre said, with up to 20 people on the waitlist for a hotspot. This June, the program expanded to include Guthrie, Sayre, Grove and Okemah.
Okemah Public Library director Teresa Labbé said the program is providing a vital service to the community.
"It's very important for our county," Labbé said. "We are one of the poorer counties in the state, so there are a lot of people that don't have access to the internet except to come here or to check out a hotspot. We get a large number of Creek Nation residents, so we're the only game in town for a lot of people that can't afford to pay for internet."
Labbé estimates that 40-50 patrons visit each day to access the internet on the library's computers.
"Since so many job applications are now on the internet, they have to access the apps online," Labbé said. "You have a lot of people coming in to do unemployment, a lot of people coming in to do SoonerCare and some that just come in for entertainment."
For these users, Whitacre said, hotspots allowing home access can be a lifeline connecting them to a modern world that's too often out of their price range.
"If you think about broadband bills for a lot of households, it could simply be beyond their reach," Whitacre said. "It could be $70-$80 a month, and these are people struggling to put food on the table every night, so it's just not something they could afford."
Lack of internet access can be detrimental to academic success, making the issue especially important to families with school-age children.
"A lot of students that don't have an internet connection at home are at a huge disadvantage," Whitacre said. "Parents are going to the library and checking these hotspots out and helping their students complete the online assignments they weren't able to before."
Unfortunately, Labbé said, some areas outside Okemah don't have cellphone coverage in the Sprint network, which is required to use the provided hotspots.
"For some of our more rural patrons, it doesn't work there because it depends on where the towers are in relation to where they live," Labbé said. "We can always check the Google coverage map and see if their area is included and where they can get it, but they're welcome to always take it home and try. I think it makes people feel better if they at least try to see if they can get it."
Connection costs
According to a 2016 report issued by FCC, the price increase for basic cable television outpaced inflation every year between 1995 and 2015.
The price of basic expanded cable service averaged a 5.8 percent increase per year over the 20-year period, rising from $22.35 to $69.03. The overall average inflation rate over the same period was 2.2 percent.
FCC does not track the price of internet or cellphone service, but those industries are mired in the same issues that keep prices high — franchise agreements eliminate competition.
Customers have shown a willingness to cut traditional cable television in favor of using over-the-top providers such as Netflix and Hulu or live streaming services like PlayStation Vue and Sling TV but don't have many options when it comes to internet service.
David Bergman is an attorney based outside Columbus, Ohio, who worked for the state's consumer utility advocate board the Ohio Consumer Council for 29 years specializing in telecommunications. Bergman said national regulation prevents competition over the same network, meaning there can only be one provider of cable, broadband and satellite internet.
"The classic paradigm of [capitalist] economics is that competition keeps rates down and drives them closer to actual cost, but as with many other areas in telecom, we see what is called market failure [for internet access]," Bergman said. "In fact, because broadband is so needed these days, people are willing to pay not what the traffic will bear, but much more than they would otherwise."
As of 2015, nearly 80 percent of U.S. residents had access to only one broadband Internet provider or nothing at all, according to FCC. Cox Communications and AT&T are the only internet providers available to all of Oklahoma City. In 2017, Cox instituted a 1-terabyte monthly data cap, charging an extra $10 for every 50 gigabytes of usage over the cap if users don't sign up for an unlimited broadband add-on for an additional $50.
Provided
Ernesto Falcon is the legislative counsel for Electronic Frontier Foundation.
Electronic Frontier Foundation is a digital civil liberties law firm based in San Francisco that lobbies state and national policymakers to promote open Internet and technology. Ernesto Falcon is the EFF's legislative counsel and travels the country to work with local, state and national officials to increase Internet access.
Falcon recently visited Chattanooga, Tennessee, which is one of at least 82 municipalities across the country to build government-owned, fiber-based Internet.
"There is an enormous necessity of local government to be proactive at the promotion of networks," Falcon said. "People think this is something the private market can handle on its own without any sort of proactive thinking from the public sector, and that's just not true. The government is inherently integrated with networks in the sense of permitting roads, access to the physical infrastructure to lay the wires. These are tied to government actions, and if you don't have a city manager or mayor that is gung-ho at figuring it out, the private company isn't going to figure out how to do it for them."
Broadband answers
Jameson Zimmer, director of content for BroadbandNow, said the most confusing part of high-speed internet availability in the U.S. is the question of what can actually be done to increase access.
For many areas, the answer is implementation of some kind of municipal broadband service.
Provided
Jameson Zimmer of BroadbandNow is studying ways in which internet access can be deployed to underserved areas.
"Unlike many other U.S. states, Oklahoma doesn't have any laws against public-owned internet infrastructure," Zimmer said. "Many states such as Virginia and Texas have laws, largely created by cable lobbyists, that make it easier for existing incumbent providers to maintain their monopolies in rural areas especially."
The burden of mobilizing efforts for community broadband usually falls on the community itself. Zimmer encouraged those who want something done in their areas to start their own grassroots movements, pressuring local government to pursue development policies that support high-speed internet access.
This could mean looking into public-private partnerships with existing providers, creating incentives for new development by opening utility poles to startups like Google Fiber or Ting. It could also mean building networks from scratch. Zimmer said residents can push local governments to adopt "dig once" policies that lay "dark fiber" in the ground for use by other networks at a later date. Doing so helps promote competition among providers.
There are also rural areas that set up WISPs (Wireless Internet Service Providers), which are fixed wireless providers that broadcast direct wireless connections from towers. Zimmer said these are mostly "mom and pop" businesses in the country, but some can be found in urban and suburban areas as well.
Many wonder why broadband internet cannot just be made into a new public utility. Zimmer said the biggest argument against that is it would eliminate innovation by granting the city an essential monopoly on the service. The problem is that cities are already setting up practical monopolies by signing franchise agreements with private companies.
Zimmer said cities where there are multiple providers usually have faster internet speeds because the private companies in the area are competing for business. But these types of setups are usually seen only in larger cities.
"Unfortunately, it's not a good business decision to build infrastructure in rural areas," he said, "so there's no reason for smaller companies to try and compete with the big company already in the area."
In BroadbandNow's ranking of states by percentage of population with access to 25 megabytes per second internet or faster, Oklahoma ranks 47th.
"Outside of major metro areas, Oklahoma's internet is not exactly robust," Zimmer said. "States with large rural areas tend to rank low for connectivity since phone-line internet options like DSL are the only real option for large parts of the state."
A lot of areas go uncovered because the people living there simply do not know how the problem can be solved. While the internet has become such an influence on society and culture, very few understand much about where it comes from. Zimmer said the knowledge gap is one of the biggest obstacles in the way of a more connected future.
"There is not a high degree of public awareness at all," he said. "Most people don't really understand where their internet comes from or how the 'magic Wi-Fi box works,' let alone the politics of making it happen."