There are so many Halloween events around the metro that it's often difficult to decide which ones to go to. Some are too risqué or scary for children, some require too much effort and some of us are just so desensitized that we need to fear for our lives for a little while before we get into the holiday spirit. We've rounded up a bunch of events and activities so adults, families and children can find a way to celebrate the season. — By Brittany Pickering and Jennifer Chancellor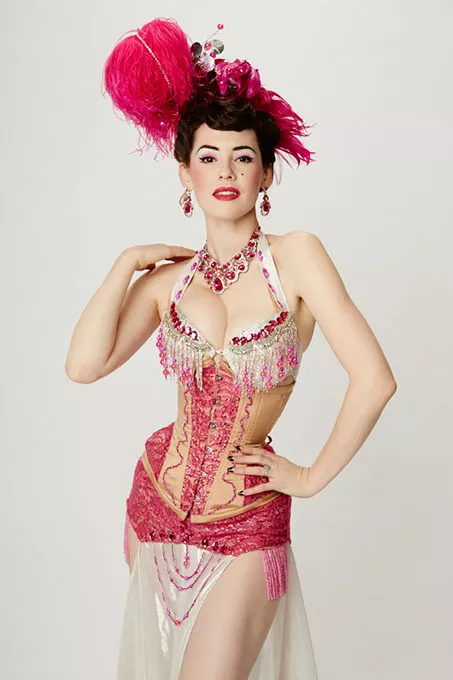 Adèle Wolf's Burlesque & Variety Show Halloween Spectacular
9 p.m. Saturday
Oklahoma Contemporary
3000 General Pershing Blvd.
445-1696
$25-$40 | 18+
If you're 18 and over and have a penchant for fishnets but aren't really into aliens from the planet Transsexual, Adèle Wolf's Burlesque & Variety Show Halloween Spectacular at Oklahoma Contemporary, 3000 General Pershing Blvd., is just the ticket.
Wolf's shows are full of award-winning burlesque, cabaret, circus arts and belly dance performers. The Halloween show stars Wolf, Shira Amar, Hazel Honeysuckle (pictured) from New York City, Renee Holiday from Dallas and Ricky Phoenix from St. Louis. Audience members should dress in their Halloween best.
Bigstock
Rocky Horror Picture Show-esque mouth cutout
The Rocky Horror Picture Show at The Boom
8 p.m. Thursday-Sunday and Wednesday, Oct. 28 through Oct. 31
11:30 p.m. Oct. 31
2218 NW 39th St.
theboomokc.com | 866-966-1777
$25
If you're an adult and you want to participate in a more ... interesting beloved Halloween tradition, don your corsets and fishnets and Time Warp over to The Boom's production of The Rocky Horror Picture Show at 2218 NW 39th St. If you're thinking it might be a good idea to eat before dealing with Dr. Frank N. Furter's antics, go early and partake in The Boom's dinner service, which starts at 6:30 p.m. Shows sell out quickly, and tickets are limited.
If you missed your chance to snag tickets to The Boom's popular show, head down to Sooner Theatre, 101 E. Main St., in Norman. Sooner Theatre's cast is chosen through a costume contest before the show and acts it out in front of the film screen like so many decked-out, transsexual-loving fanatics before them. The show starts at 10 p.m., tickets are $10 and prop bags are $5. Visit soonertheatre.org.
Magic Lantern Celebration on Paseo
3 p.m.-7:30 p.m. Sunday
Paseo Arts District
Paseo and 30th streets
525-2688
Free
Magic Lantern Celebration on Paseo is a great event for families looking for a Halloween celebration that isn't scary or spooky.
Oklahoma City children are invited to the Paseo Arts District to make a wish and visit art studios to construct a costume of wearable art 3-6:15 p.m. Revelers and their families are then invited to dance to music by Steve McLinn of Ojas Music in a pumpkin parade through a jack o' lantern labyrinth.
All activities are free, but donations will be accepted.
Bigstock
Black plastic pumpkin filled with candy wooden table
Brick-or-Treat
4 p.m.-7 p.m. Tuesday
Bricktown
Reno Avenue and Mickey Mantle Drive
downtownokc.com | 236-8666
Free
Put on your best costumes and prepare to haunt Bricktown. Bricktown Association and Downtown OKC Inc. host the second annual Brick-or-Treat 4 p.m. to 7 p.m. Tuesday.
Stop by the tent at Reno Avenue and Mickey Mantle Drive to get your trick-or-treating bag and a map of participating businesses. You also can paint pumpkins, make silly faces in the photo booth, goof around with Oklahoma City Dodgers mascots and say hello to Oklahoma City Energy Football Club players, the Thunder Girls and Rumble the Bison.
This year's event also features a 7:30 p.m. screening of Hocus Pocus at Chickasaw Bricktown Ballpark, 2 S. Mickey Mantle Drive.
All events are free and open to the public, but children must be 14 or under and in costume to trick-or-treat.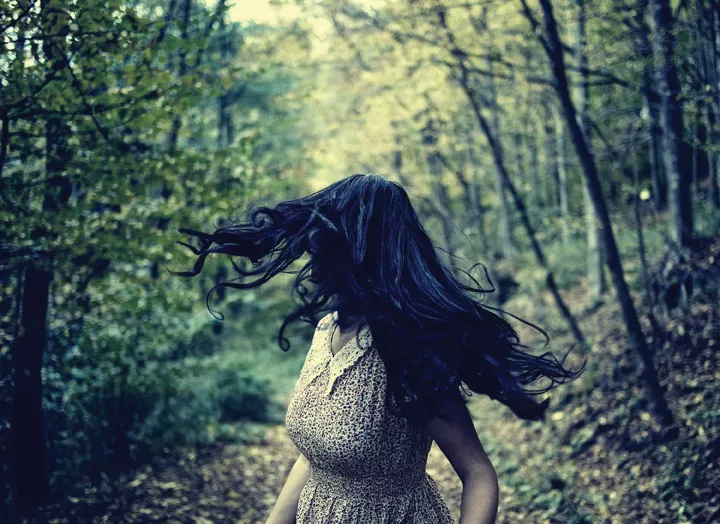 Bigstock
Scared young woman running through a forest at night looking back
KATT Haunted Forest
Lost Lakes Amphitheatre and Water Park
3501 NE 10th St.
kattshauntedforest.com | 384-8585
$20-$30
Do you like forests? Do you like haunted places? Then you'll love KATT's Haunted Forest. The frightening attraction at Lost Lakes Amphitheatre and Water Park, 3501 NE 10th St., includes hayrides and a pumpkin patch (open to all ages). The Haunted Forest is a 20-minute trek through nightmaaaaares that is open to kids age 13 and up. It's difficult to run from ghosts if you're wearing heels or flip flops, so you must remember to wear sneakers. You can also earn prizes like concert tickets and T-shirts by playing Zombie Laser Tag, which costs $10. Admission to The Haunted Forest is $20, and $30 allows you to purchase a VIP Speed Pass so you can jump to the front of the line.
Bricktown Haunted Warehouse
7 p.m. Wednesday, Oct. 21,
through Oct. 31
Chickasaw Bricktown Ballpark
2 S. Mickey Mantle Drive.
236-4143
$15-$25
Over 1 million people have flocked to Oklahoma City's Bricktown Haunted Warehouse to be scared out of their minds every Halloween season for 29 years. This year, the haunted funhouse has taken over Chickasaw Bricktown Ballpark, 2 S. Mickey Mantle Drive, and event organizers have created a suspenseful fright fest under the bleachers with the help of local horror experts.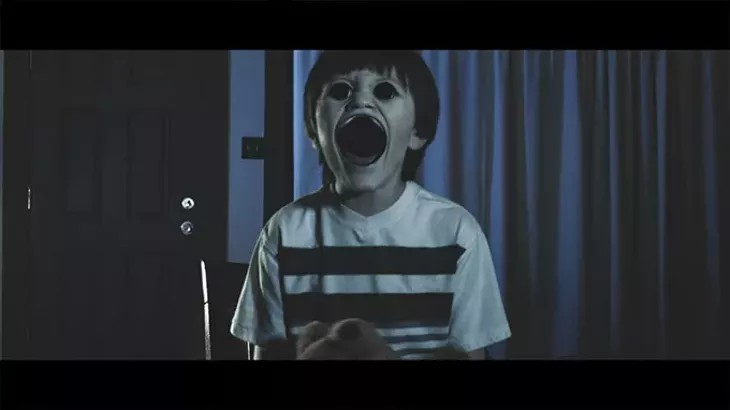 Midwest Horror Shorts
Film Festival
8 p.m. Oct. 30
OKC Farmers Public Market
311 S. Klein Ave.
$15-$300 | 18+
Horror movies are one of the best things about the season. Ghosts, goblins, vampires, werewolves, murderers and others draw millions to the box office every fall.
But Midwest Horror Shorts Film Festival offers a different experience than the movie theater box office. It features panel discussions, contests and more than 20 short films. The winner of this year's event will receive a $300 prize. Films start at 8 p.m. Oct. 30 at OKC Farmers Public Market, 311 S. Klein Ave. General admission is $15. Guests must be at least 18 years old.
Print Headline: Frightful fun