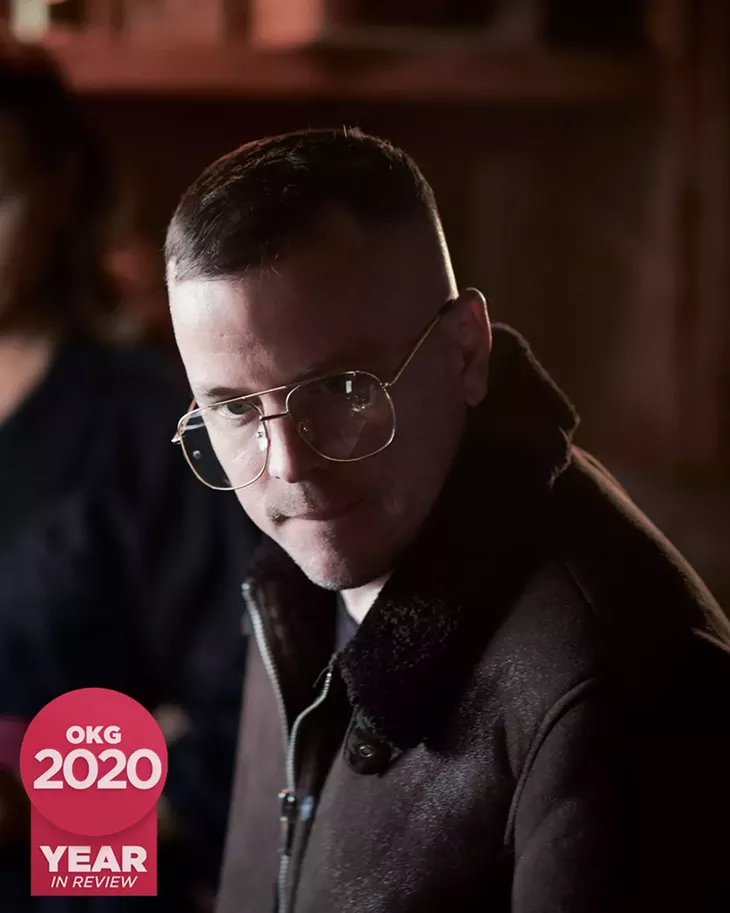 OKG: Tell Us a little bit about yourself and your year in review? (Have you gotten covid or has anyone near you been affected?)
Mickey Reece: Mickey Reece - filmmaker
This year I was able to shoot a new movie called Agnes right before the pandemic hit so I spent a lot of the year in the editing room. My movie Climate of The Hunter played virtual and physical film festivals all over the world. As far as I know, I haven't gotten COVID but I know lots of folks who have, unfortunately.
OKG: Tell us about your new movie Climate of the Hunter?
Mickey Reece: Climate of the Hunter will be available on most VOD streaming platforms on 1/12. It's about two sisters who vie for the affections of a man who may or may not be a vampire.
Climate of the Hunter | Provided
OKG: How did Covid affect the release of your movie and your plans for the year?
Mickey Reece: Well it was bittersweet. While it was a major milestone that Climate of the Hunter got a theatrical release, most of the movie theaters in the country are shut down due to the pandemic, so what're you gonna do?
OKG: Has 2020 changed your approach to your work?
Mickey Reece: Not much seeing as how we shot right before COVID hit. We'll see next year when I have to get back behind the camera.
OKG: How have you kept busy and keep the creative energy moving forward?
Mickey Reece: I created an Instagram show with my best friends @stopbygeorgesokc
OKG: Goals for 2021?
Mickey Reece: I think the biggest goal for everyone should be figuring out what we can do to make the world go back to normal.
OKG: What has been the best thing about your 2020?
Mickey Reece: Realizing how important our community is. Watching the kindness of others persevere over the hardships. It's been touching to see.
OKG: Who or what has been the best support this year? Would you like to thank them?
Mickey Reece: Well we're all going through the same thing. We've all helped each other get through this in some way so, of course, I'd like to thank all of my friends for keeping me sane and I hope I've been able to help them in that area too. But most of all my immediate family... There's only 4 of them and they're always there no matter what. Also booze. Lots and lots of booze. Thank you George's Liquors for that.
OKG: First thing you want to do when it's safe to do so?
Mickey Reece: Live music, without a doubt.